We've been planning to go to Caltagirone for quite a while, and on Saturday we finally made it!
(As you might recall, the last time didn't exactly work out).
Caltagirone is a town about an hour and 20 minutes to the southwest of us. It's been known for pottery since it was in the hands of the Moors more than 1,000 years ago, as the name comes from an Arabic word for something like "castle of pottery jars." Caltagirone ceramics are found all over the island now!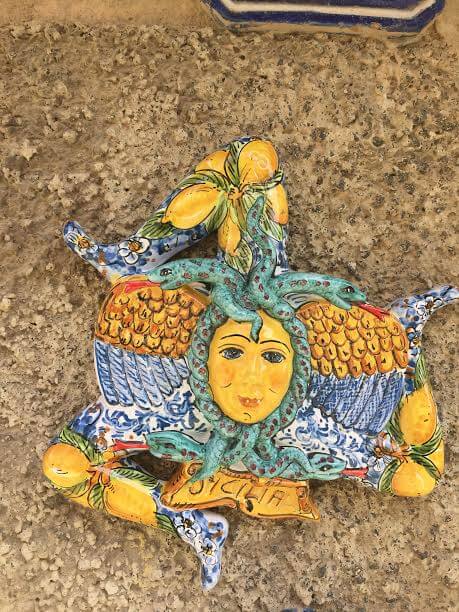 The main reason we went was to see the Scalinata di Santa Maria del Monte, the 142-step staircase that joins the upper and lower parts of the city. Every step is decorated with different ceramic tiles.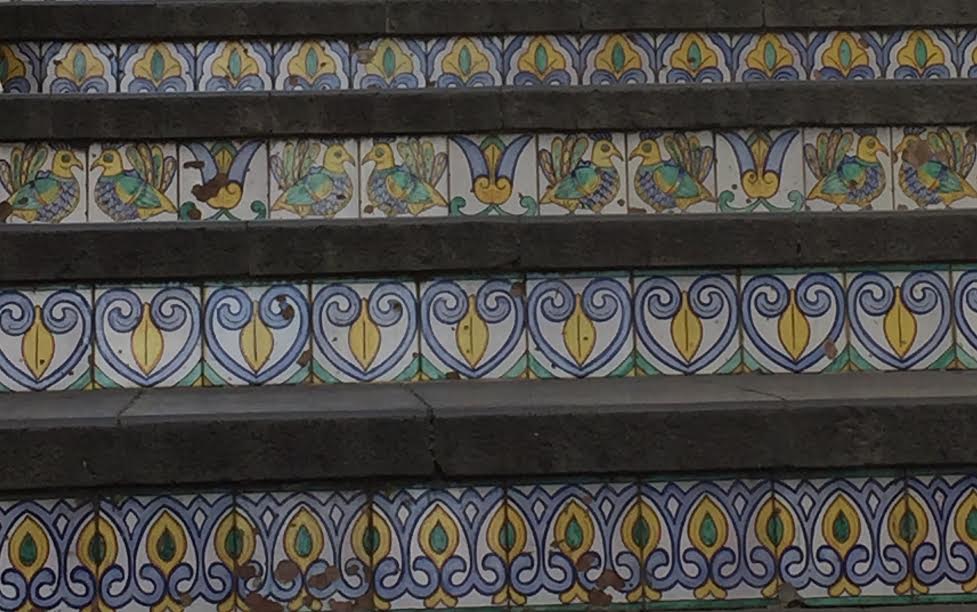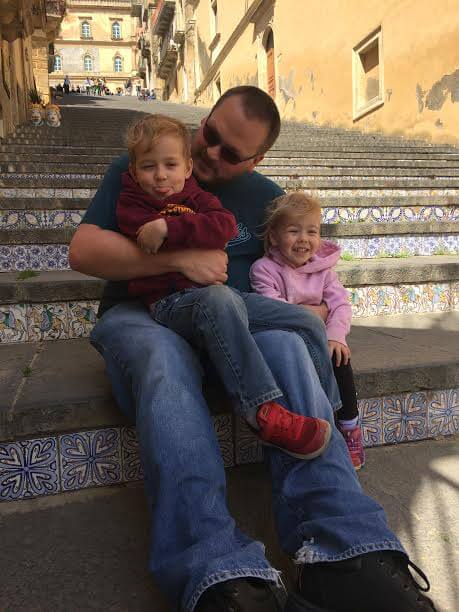 We walked up all the steps, stopping to admire the tiles on the way. The kids were troopers — Fiona didn't even want to ride in the carrier most of the way.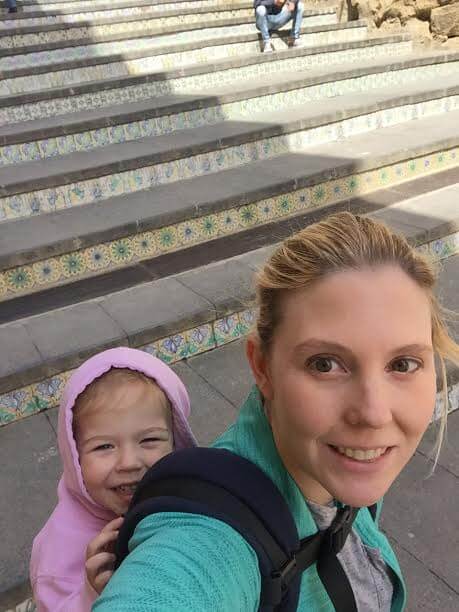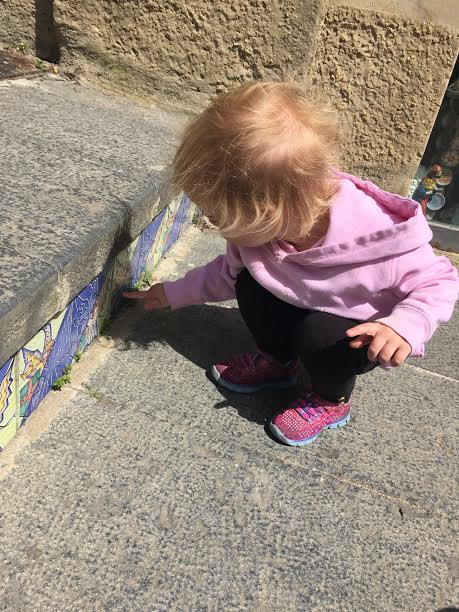 Fiona was fascinated!
The view from the top was gorgeous! And kind of scary looking from this angle. Fiona was fairly determined to plummet to her doom, but we managed to thwart her attempts.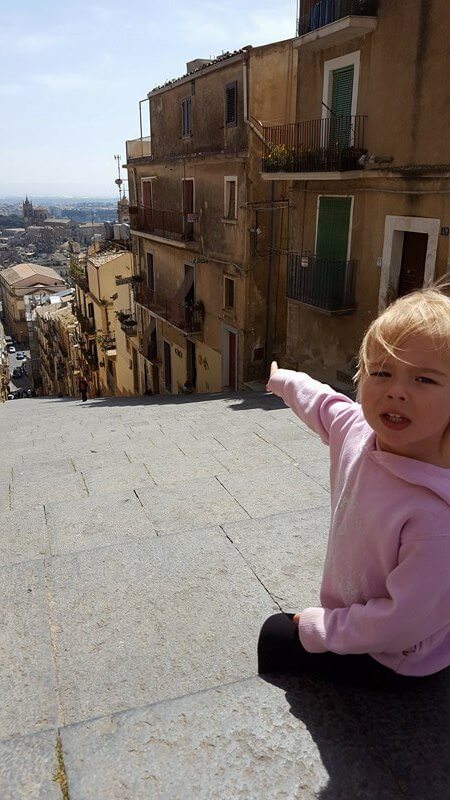 "I JUST WANT TO TUMBLE DOWN ALL 142 STEPS"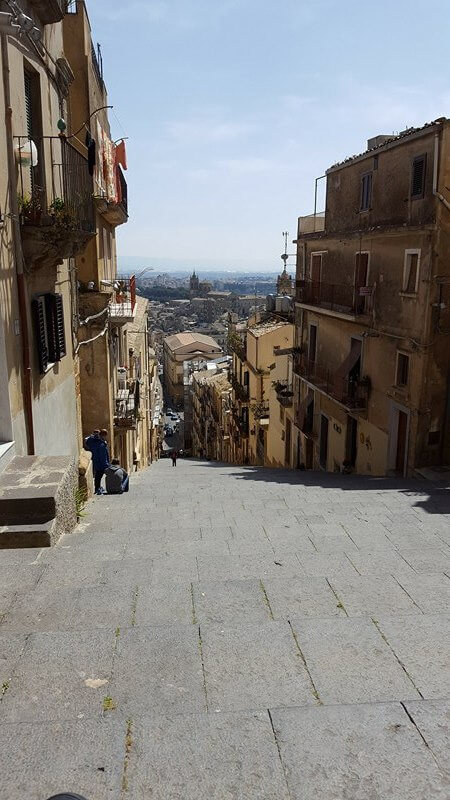 See the basilica in the distance?
At the top was this mural! I had a theory as we were going up that the tiles were Crusade-themed — which I thought made sense since Richard the Lionheart (whose sister was married to the King of Sicily) stopped in Sicily en route to the Third Crusade — and I feel like this fits? I haven't done more than a cursory look to try and confirm this theory though. #badblogger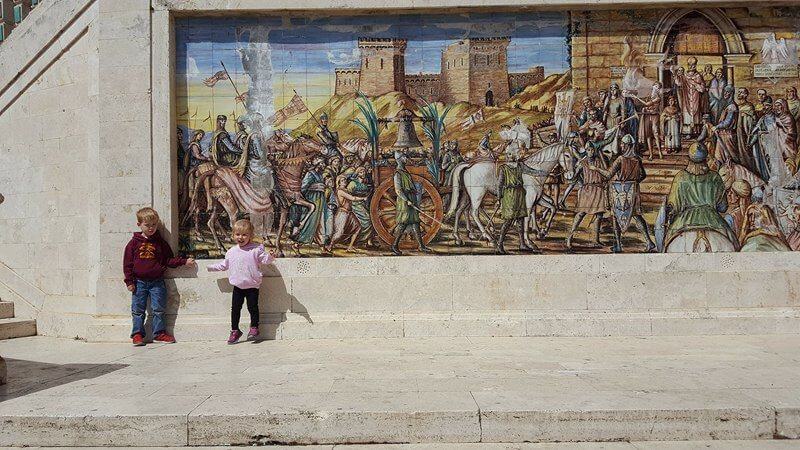 Also at the top of the hill was the Chiesa di Santa Maria del Monte, a 12th century church that didn't look like all that much from the outside …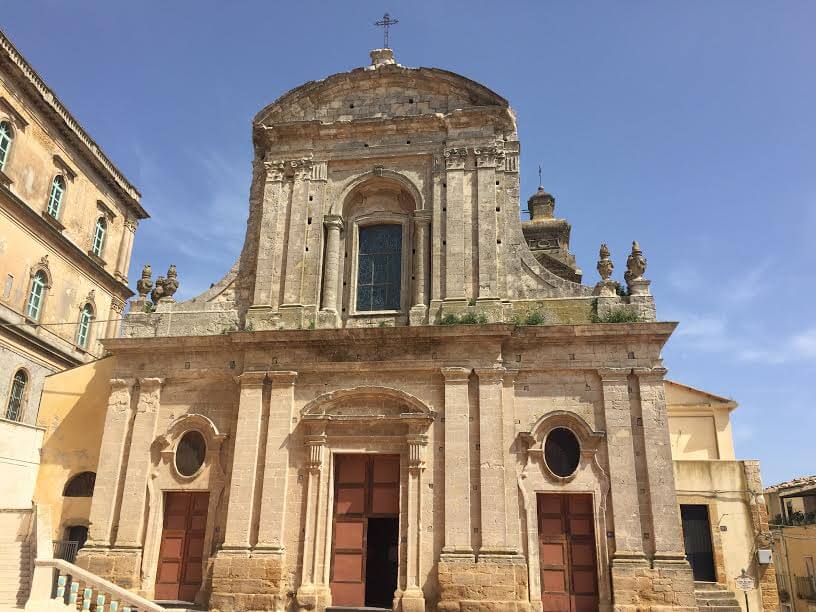 But once inside, it proved to be gorgeous.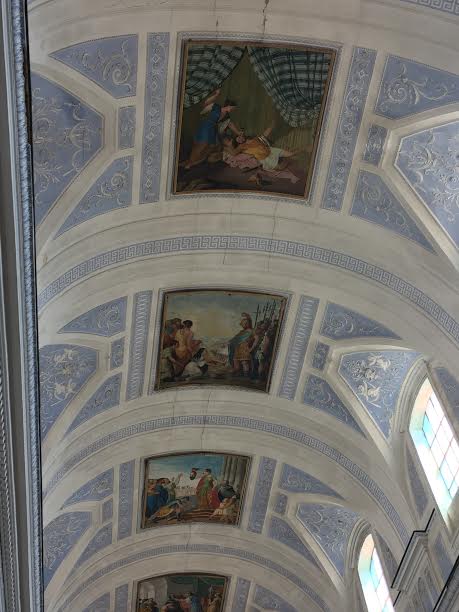 They did have to have a net up there since the dome seems to be losing some pieces. 
We kept the trip pretty low-key this time — just hung out on the stairs, had a nice lunch and hit up a bunch of pottery shops while I obsessed over what I wanted. Here's one of the ones I ended up picking.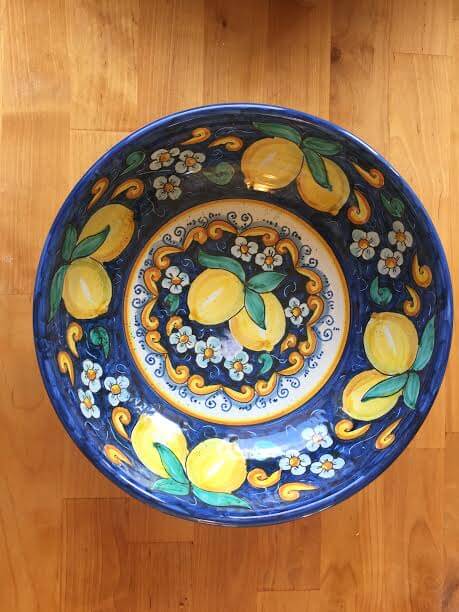 I'm hoping that we'll go back at the end of May for Infiorita, a festival where they decorate the stairs with flowers. At the end of July they also have Illuminata, when they light up the stairs with candles in honor of the town's patron saint, San Giacomo. Both look amazing!
Photo credit: http://www.ansa.it/sicilia/notizie/2016/05/19/a-caltagirone-scala-infiorata-2016_477f931f-3b82-4015-9582-83de233ec6c7.html