OK, "conquering" may not be the best possible verb to use here.
We did huff and puff up a small part of Etna though. Verdict: 100 percent worth the effort.
We've been meaning to give hiking a try for a while, and when the weather started to get milder we decided to go for it. We chose this particular path because it came highly recommended by our friends Natalie and Billy, who had dragged their two kids up there a couple weeks before. We figured that if their 3-year-old could do it all under his own steam, how hard could it be?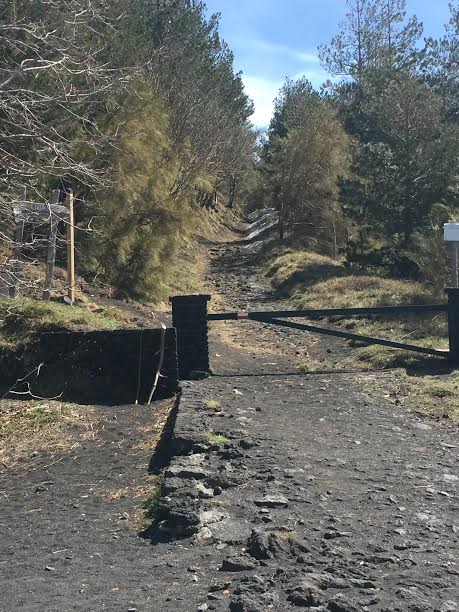 Answer: pretty freaking hard. Natalie and Billy, you guys are rockstars!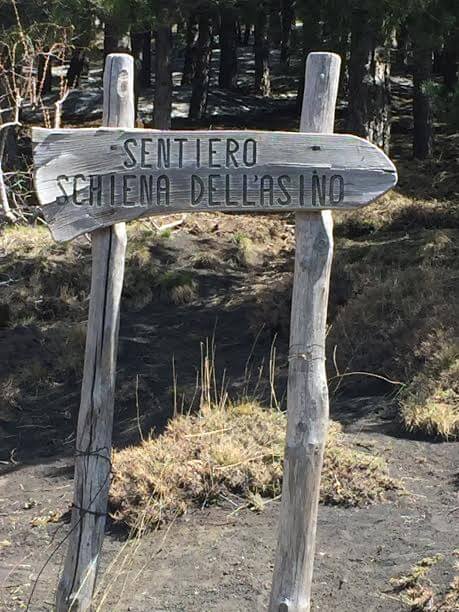 Google says this means "path of the donkey's back." Appropriate, since there were a couple times where we definitely felt like "asino."
The first bit was a little extra challenging because of the snow that was still up there, which made things a fairly slippery during the initial steeper half-mile or so.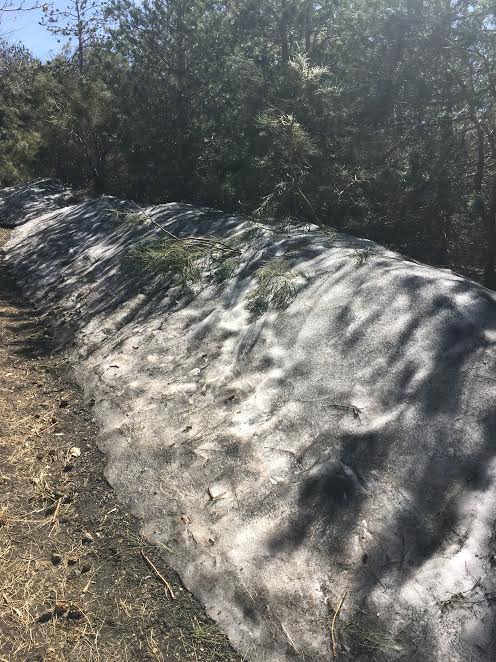 At this spot we could just walk kind of next to it, in others we had to walk on top. There are limited photos of this because I was trying not tumble to my doom. 
Once we were out of the forested area the snow disappeared, and it was considerably easier to walk. (Though not exactly a walk in the park). We took it slow and tried not to tumble off of or into any rocks.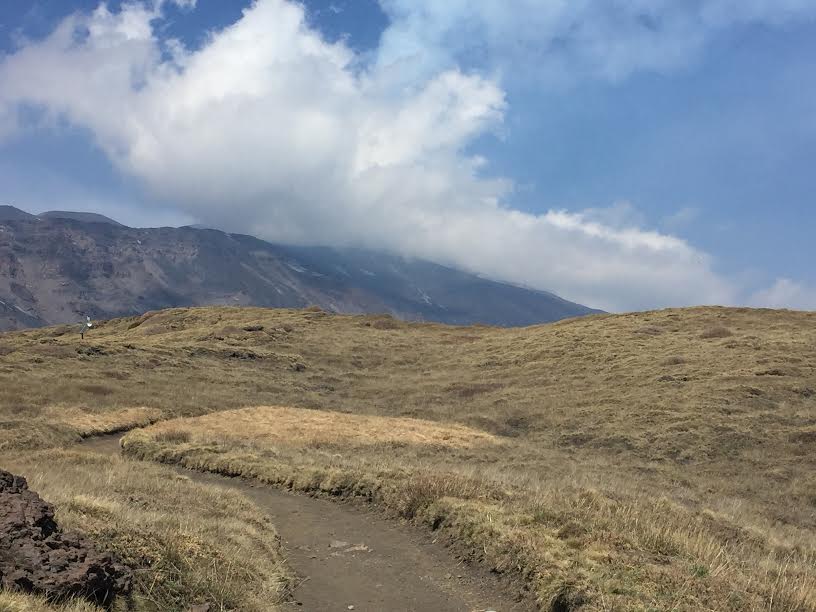 Eventually the trail leveled out in a lot of places, like this.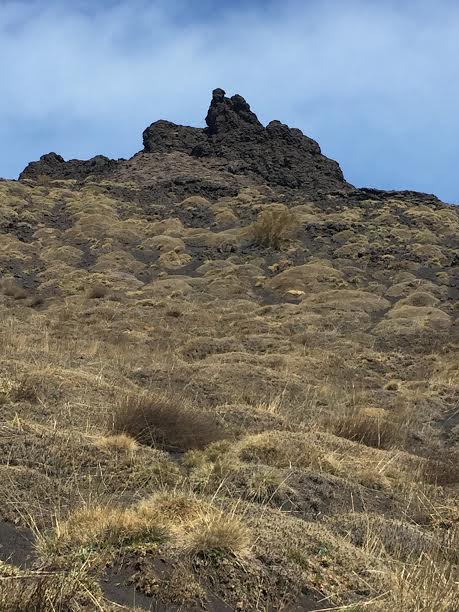 We passed plenty of the big black lava fields on the way up, but saw a bunch of slightly more random looking lava rock formations throughout the walk.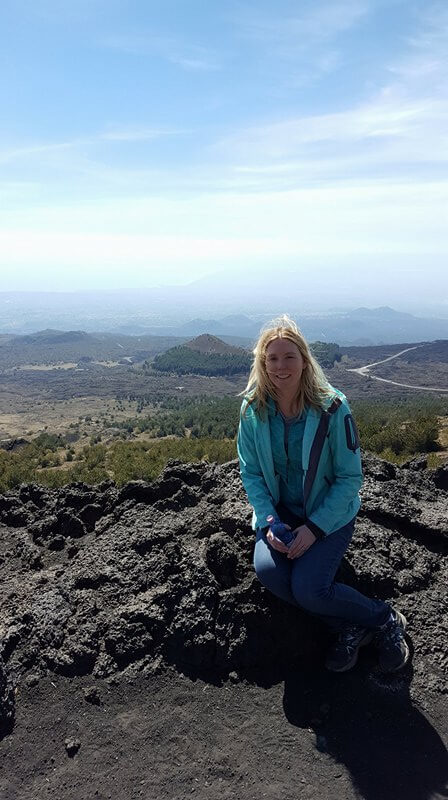 I look like that because lava rock does not make a comfortable seat. 
It was a nice day, so unsurprisingly we saw quite a few other people walking on the trail, including one large British tour group (though I think they went a different way than us because we didn't see them until we hit our destination). Slightly irritating was the large number of people with tiny dogs, none of which seemed as winded as I was. Embarrassing.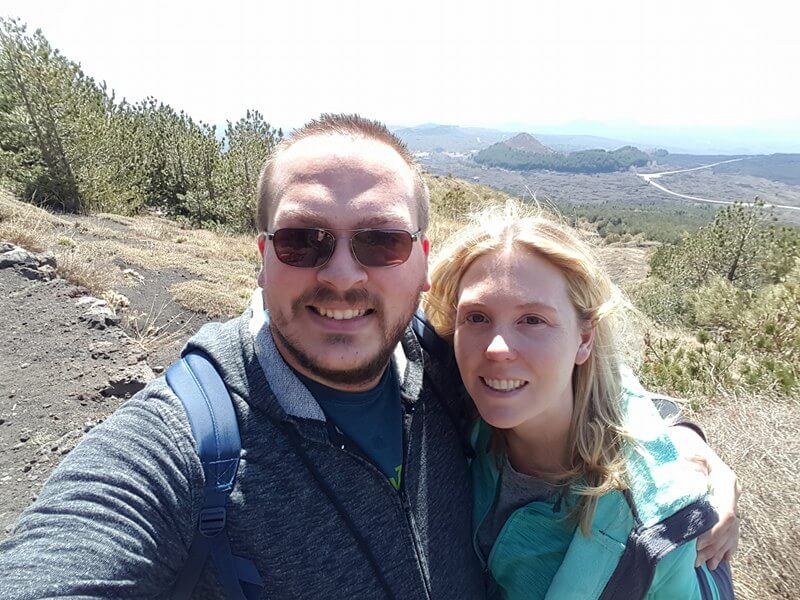 There were plenty of gorgeous views along the way, but Natalie had told me that we shouldn't give up early because the end would be totally worth it. She was right.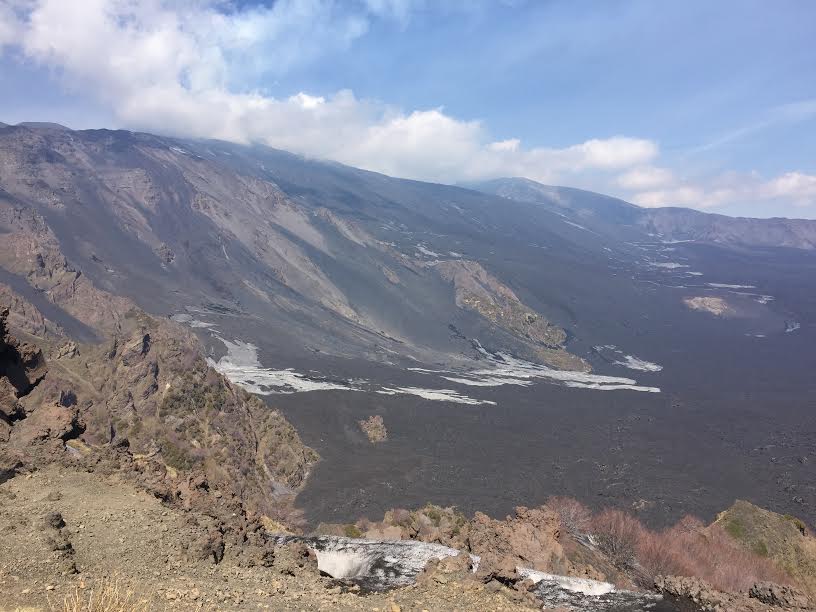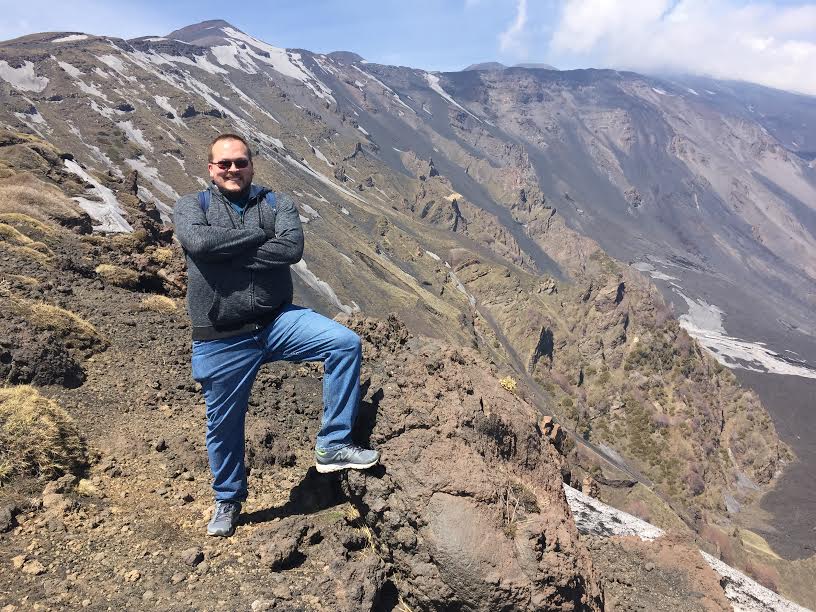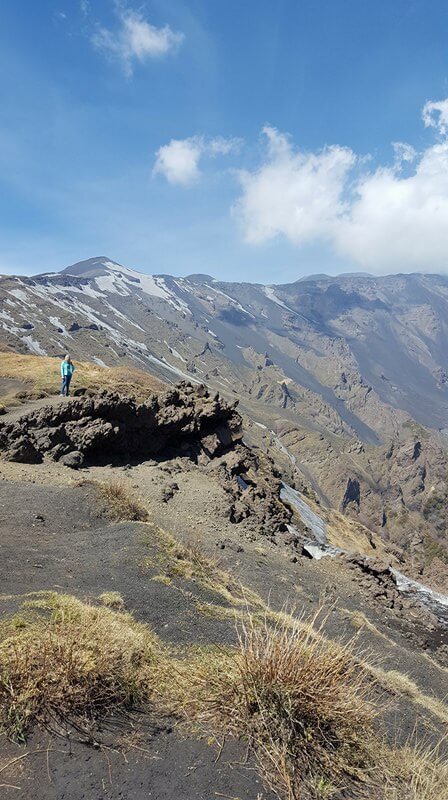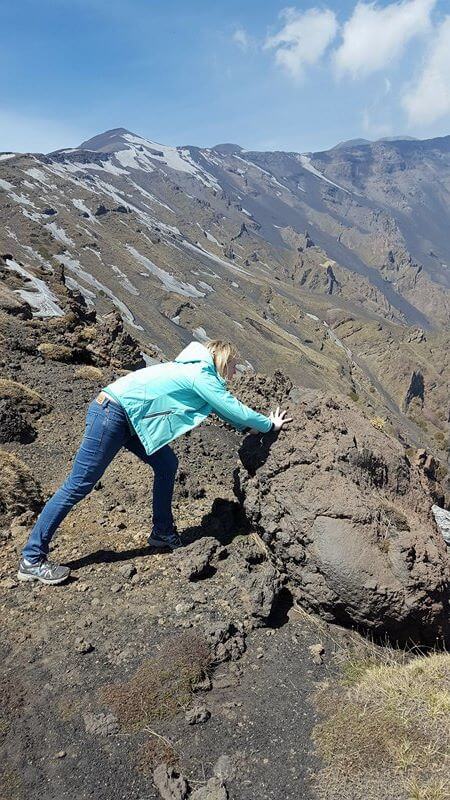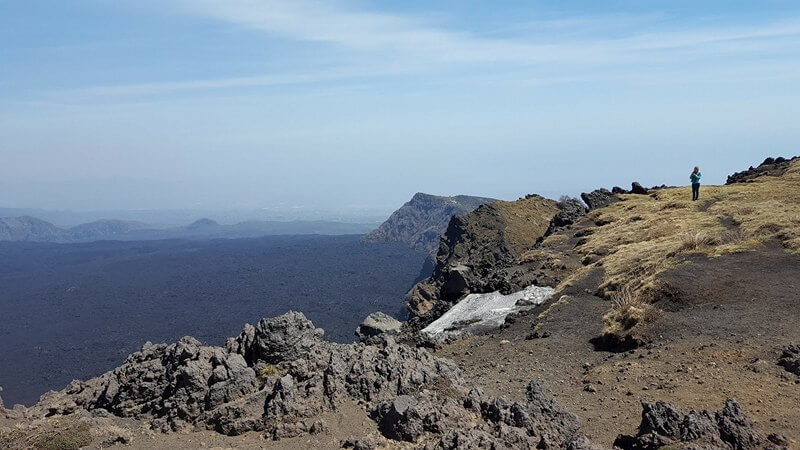 We expected walking back to be considerably easier because, duh, downhill. But that first slippery bit we struggled with on the way up though? A bit more perilous going down, it turns out. Experienced hikers are probably laughing right now.
Afterward, we rewarded ourselves with the WORLD'S BIGGEST PIZZA. We knew it must be large because the woman at the bakery verified several times that this was what we wanted and offered to make a half-size one. To hell with that! Bring on the maxi.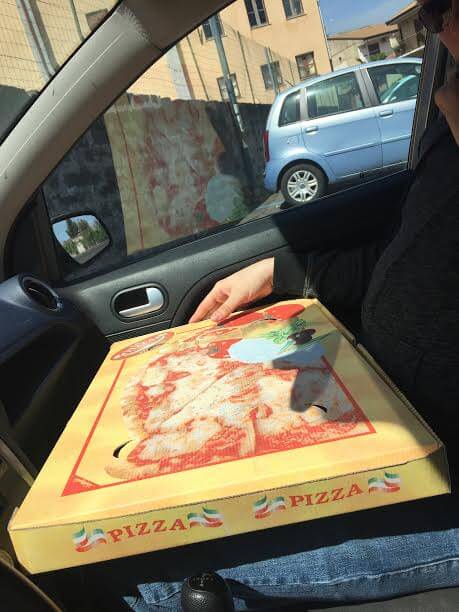 It fit in the car, but barely. A note about the pizza: I've only recently verified that this bakery (the one right near the preschool) offers pizza all day long. This is unusual because pizza here is generally an evening thing and there isn't anywhere around our house where we can order one before 8 p.m. I'm thinking that this pizza is not wood-fired, which is why they offer it during the day. According to our Italian tutor, wood-fired pizza ovens take forever to heat up and that's why they aren't generally open at lunch. 
We're glad that we went when we did because the next day Etna got a new layer of snow. Still, I'm eager to go back up sometime!