So picture this:
You are heading to your seat on what you hope will be a nice, relaxing 1.5 hour train ride to another city. You've got your laptop bag and plans to do a little work along the way.
And then you get to your seat.
A screaming 2-year-old is in your seat, valiantly resisting all efforts by her mother to remove her. A boy of about four years is whining to eat what is in the bags currently covering the entire table meant to be shared by this grouping of four seats. The father is standing there with an enormous teal bag, blocking the aisle as the two parents try to consider what to do with the thing. The wife half-heartedly suggests it can perhaps be shoved under the table. Spoiler: it can't.
.
.
.
As you can guess, we were NOT the protagonists in this particular tale. Yes, I felt bad for the poor bastard as well.
Backing up: Wednesday marked our last morning in Paris. We'd made a real effort to clean up and pack the night before so that we could spend our morning looking at (and hopefully buying) some art in the area around Sacre Coeur. Montemartre has long been known as a trendy, artsy kind of area, no doubt because it used to be cheap — "used to be" because literally nothing in Paris is cheap — and Chris and I bought two paintings there in 2010 that remain some of our favorites. Since we didn't have to be out of our apartment until 11, we figured we could walk up that way and maybe pick something up before we left. Unfortunately, it didn't really occur to us that most of the artists wouldn't be out that early and of those who were there, nothing really struck our fancy. However, we did take the opportunity to go into Sacre Coeur and look around. (It is gorgeous).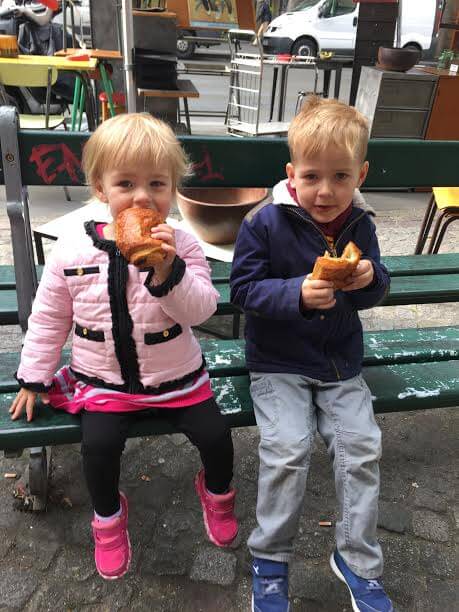 We also stopped for one last pain au chocolat (our absolute FAVORITE) before we left. Oh man, these things were SO GOOD. I'm sorry, but Italian pastry really has a tendency of being ridiculously over the top. You bite into something and it has to be a giant mass of Nutella. Pain au chocolate? Perfection in pastry. Just the right amount of chocolate. 
When planning the trip, I had settled on taking the high-speed train to Tours because the city is a great jumping-off point for the Loire Valley, which we planned to spend our last few days touring. I had booked a cute little cottage in a Loire town called Veretz for us to stay in the last few days, but since I had intended to get to Tours in the evening I booked us a hotel in the city for the night. While I don't necessarily regret this decision — I actually quite liked Tours — I do think it would have been easier to just go straight to Veretz for three nights instead of staying in a hotel for one, then going to the cottage.
But anyway. When I booked the tickets (for the afternoon, for reasons that are no longer clear to me) I noticed that you didn't have to buy a ticket for anyone under 4 (they sit on your lap). Since I had a bit of sticker shock — 160 euro for three roundtrip tickets between Paris and Tours — this seemed like an awesome idea.
Chris, supposedly unaware of this particular decision until the day of, did not think this was a "awesome idea."
At any rate, despite the inauspicious start it did turn out to be a perfectly lovely train ride. The dude who was supposed to be in what Fiona had determined was "her seat" found another since the train wasn't crowded, we ate lunch and I read the kids a book we'd bought about Joan of Arc (though I changed the ending a bit because the idea of being burned at the stake fucking HAUNTED ME as a child). Of course, once we reached the other end we realized that there are in fact two "Tours" train stations (one is actually St. Pierre de Corps) and that our rental car was at the other one. Whoops. We had meant to drive straight to the nearby town of Amboise to see Leonardo da Vinci's home, the Clos Luce, but after this particular realization we ended up deciding to just stay in Tours and go to bed early.
I'm not sorry we got to see more of Tours than planned, because it really was a lovely city. We immediately noticed some differences from Paris — it seemed much more relaxed, fewer people spoke English (got to break out my French for real here!*) and service felt like it was shockingly fast. They had a tram system at ground level, which was pretty cool even if it did freak me out a little when I drove across it in our rental car, SpaceCar.
We also got to see Tours Cathedral, which was beautiful and impressive.
We also made the acquaintance of SpaceCar, our vehicle for the next few days. Chris *may* have gotten sick of this name (coughcoughNeverReallySawThePoint) but I assure you it did NOT get old. I ended up being quite pleased with it, despite my initial annoyance at Europcar because the employee there handed me the keys, two car seats to carry myself and send me out to find it on my own in a crowded parking lot. Once I found it, however (after learning the name of the vehicle was not, it turned out, "Essence" as written on the key) I was thrilled to find that it had built-in navigation and wasn't as tiny as I expected after frugally** paying for only the smallest, cheapest car available.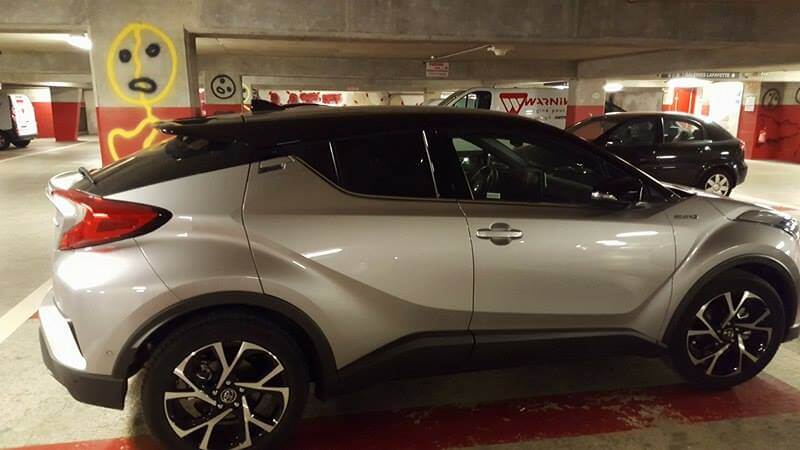 * A note about my French: I spent a lot of time in school studying it up to the AP level, followed by a single semester in college because it turned out that I only needed one to fulfil my whole language requirement and, after learning that, the Arabic I had considered studying seemed HARD. I was always fairly sucky at the language, especially the understanding-and-speaking part (aka the only part that actually matters), but could read it reasonably well. On our honeymoon, I barely used it because I was so self conscious and because everyone in Paris spoke English anyway. Having been humiliated in Italian for months, however, seems to have given me a bizarre confidence in my French. All of the sudden I was AMAZED that I could read menus and plaques and stuff and even make a little conversation with people like my cabbie en route to pick up our rental car. The contrast with my constant confusion in Italian was insane. Of course, my newfound confidence was somewhat compromised when our landlord at the tiny cottage in Veretz proved to speak no English at all and seemed to think I spoke more French than I actually did based on my initial ability to say approximately three things correctly. Um. Hello, Google Translate. We meet again, my friend.
**I say frugal, Chris say cheap. If you are a seeing a theme of me attempting to save money to the detriment of convenience than congratulations! You are on Chris' side. If you are applauding me for saving a buck, then welcome to Team Kasey.