Pausing this France recap for a minute — Wednesday the kids and I watched a (tiny bit) of the Giro d"Italia!
If you are unfamiliar, the Giro is a three-week bike race that is one of Europe's premiere cycling events, along with the Tour de France and Spain's Vuelta a Espana. Thanks, Wikipedia. The route changes every year, but this year — the 100th anniversary! — included two stages in Sicily. The first (stage 4) ended on Mount Etna, and then second (stage 5) started in Pedara. As it happens, that's where Owen goes to preschool! His school was closed for the day because the streets into the town were closed.
My original ambition was to find our way into Pedara — theoretically parking as close as possible and walking? — but I ended up punking out because I couldn't figure out how to get there when my usual route was closed much closer to my house than I anticipated. Luckily, my friend Leigh Ann — the pin queen! — had pinned a location where she'd seen barriers on the road in preparation for the race. Even better, it was a roundabout where I drive at last three times a week. Boom.
 We parked at our grocery store/mall, then walked to the roundabout. From there, we settled into a spot on the side of the road to wait.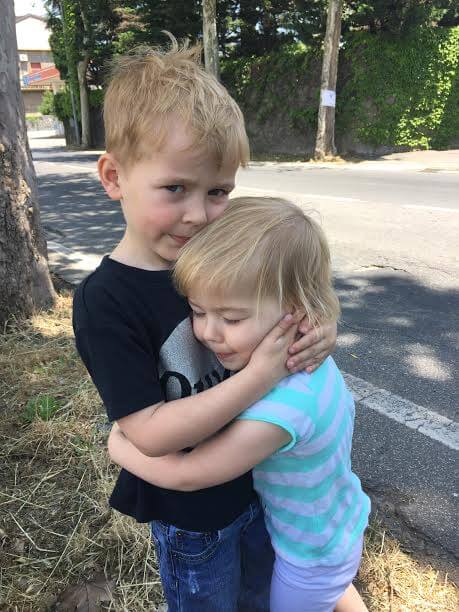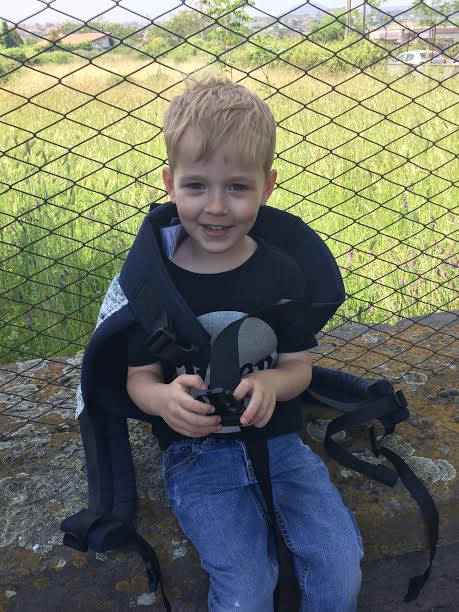 I thought that there would be a lot of people waiting so we got there very early. There didn't end up being so many people in the spot we chose — hey, it is a long course! — so we ended up with an hour or so to hang out and take adorable pictures.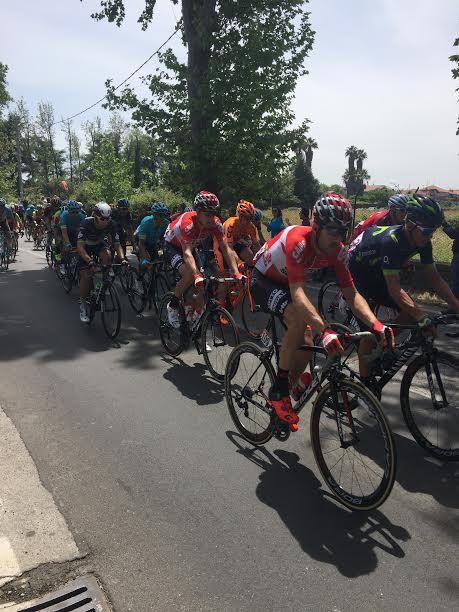 They went by insanely fast, but Owen had the chance to yell "USA USA USA!" as they went by! I had ambitions of trying to pick out my uncle and cousin's favorite riders, but it turns out I massively underestimated how fast they'd be going.Overall, it was quick but I'm glad we got to see it! And even happier Owen chattered about how he was going to race his Spiderman bike the whole way home