Many of the people who know me in real life know about my love of British royal history … my guilty pleasure being literally any historical fiction novel based on Plantagenets, Tudors, etc. I also have an affection for French history, however, so this day made me a happy lady.
Naturally, I got to start my day off by lecturing Chris about some of the principal characters related to the history of the castles we were going to see that day, in particular Queen Catherine de Medici and Diane de Poiters. "Luckily" for Chris, I had just recently read a biography about Catherine so I had lots of fun facts to share.
Rough excerpts of our conversation:
"Born in Florence to the powerful Medici family, she was the niece of a pope -"
"- parents both dead before she was a month old – "
"- invading Spanish troops laying seige to Florence called for her to dragged out of her convent naked at age 11-"
"- universally considered pretty unfortuante looking -"
" – married to the second son of the King of France, known to history as his "least favorite son," because the king badly needed the huge dowry she brought and the friendship of a Medici pope – "
"- that pope promptly dies and leaves her dowry unpaid, pissing off the French – "
" – husband ignores her in favor of his mistress, courtiers call for him to divorce her – "
Right about here is where Chris jumped in to ask why he needed to know about this very unfortuante sounding woman. Answer: because she ultimately ends up being one of the more powerful women in French history, the power behind the throne for 30 years. Also? She is accused of assassinating many people (including by poisoning) throughout her life, and definitely did do some of that.
So, our first stop of the day was Chateau de Chenonceau, a gorgeous castle that is deeply intewined with the personal histories of three women, among them Catherine de Medici and her rival, Diane de Poiters. But first, a look at this gorgeous place.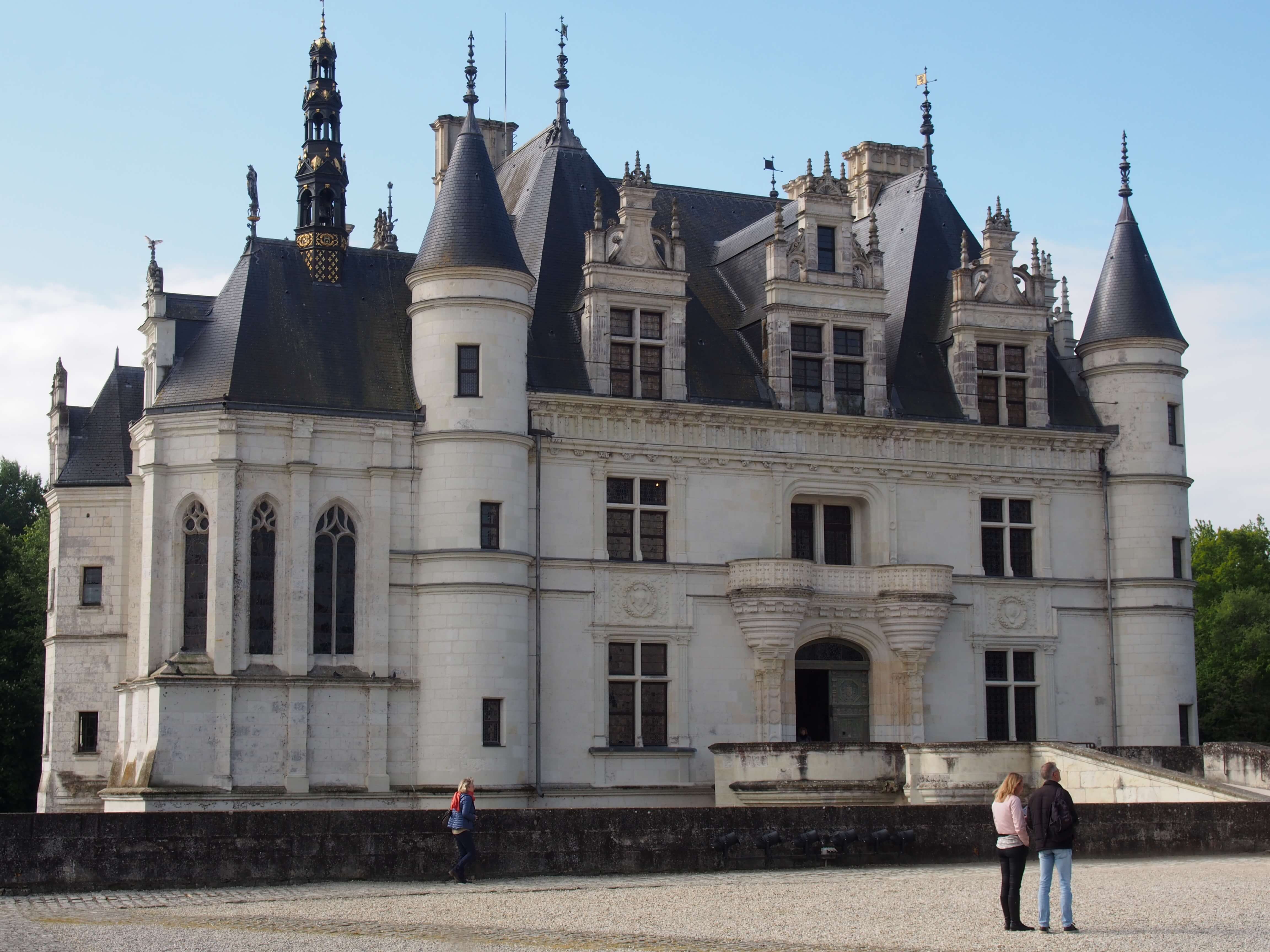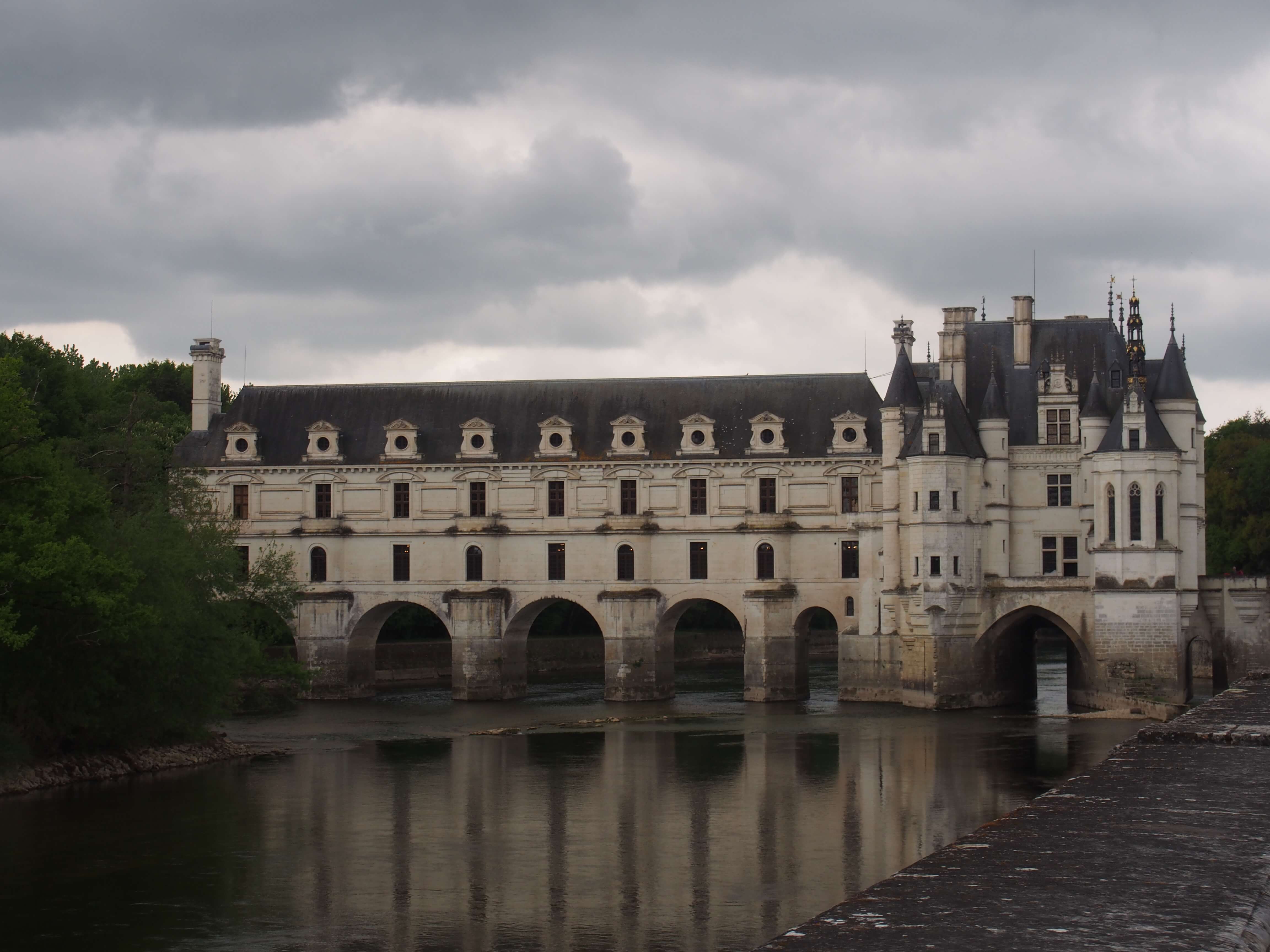 So, the Catherine/Diane drama. Catherine marries Henry, duke d'Orleans, when they are both 14. By 15 or 16, however, Henry — soon to become the Dauphin after the death of his older brother — takes up with Diane de Poiters, a woman 21 years his senior. Diane becomes Henry's queen in all but name after he ascends to the throne and Catherine, who was already facing criticism for not conceiving, basically has to suck up to Diane to keep her from speaking against her. She even ends up acting as her informant/spy at various points. For her part, Diane is not particularly eager for Henry to divorce his ugly wife and marry some hot princess who might not be so tolerant of her taking precedence, so she ends up helping Catherine conceive — by kicking Henry out of her bed and ordering him to go spend some time with Catherine. Catherine finally ends up with a son after a decade of marriage, then nine more children in 12 years. Go figure. At any rate, however, she is still completely powerless at court. Diane picks her children's tutors, where they'll live, what they'll study, what they'll wear — everything.
Where Chenonceau figures in: Catherine de Medici believed that her late father-in-law had promised this castle, which she loved, to her. Henry naturally hands it over to Diane instead, so Catherine has to settle for nearby Chaumont. She is not pleased.
AND NOW WE ENTER THE REVENGE PHASE. So for 20-odd years Catherine has to see Diane basically every day, watch her be set up in Catherine's rightful place, watch her usurp her role as mother … until Henry drops dead. More accurately, while he is on his deathbed. While Henry is crying out for Diane as he is dying, she has her barred from the room. When Henry is dead, one of her first actions is to have someone inform Diane that she never wants to see her again, effectively banishing her from court. Not long after, she managed to wrest Chenonceau from Diane's grip. She did compensate her, however — by giving her Chaumont instead. I can only imagine vengenance was sweet.
ANYWAY. Enough of your history lesson for the day. The palace! If you are in the Loire Valley, I would say it is not one to miss.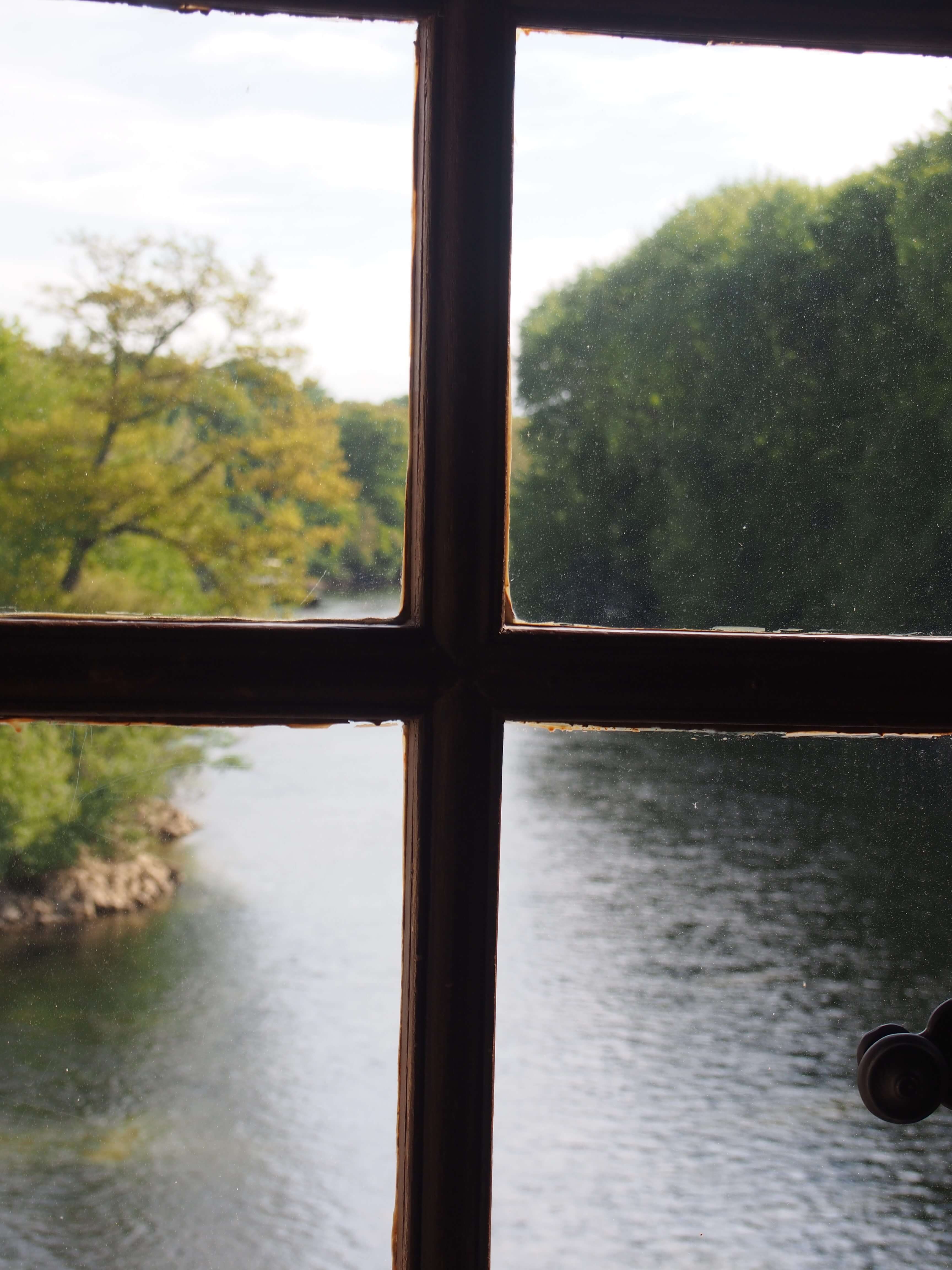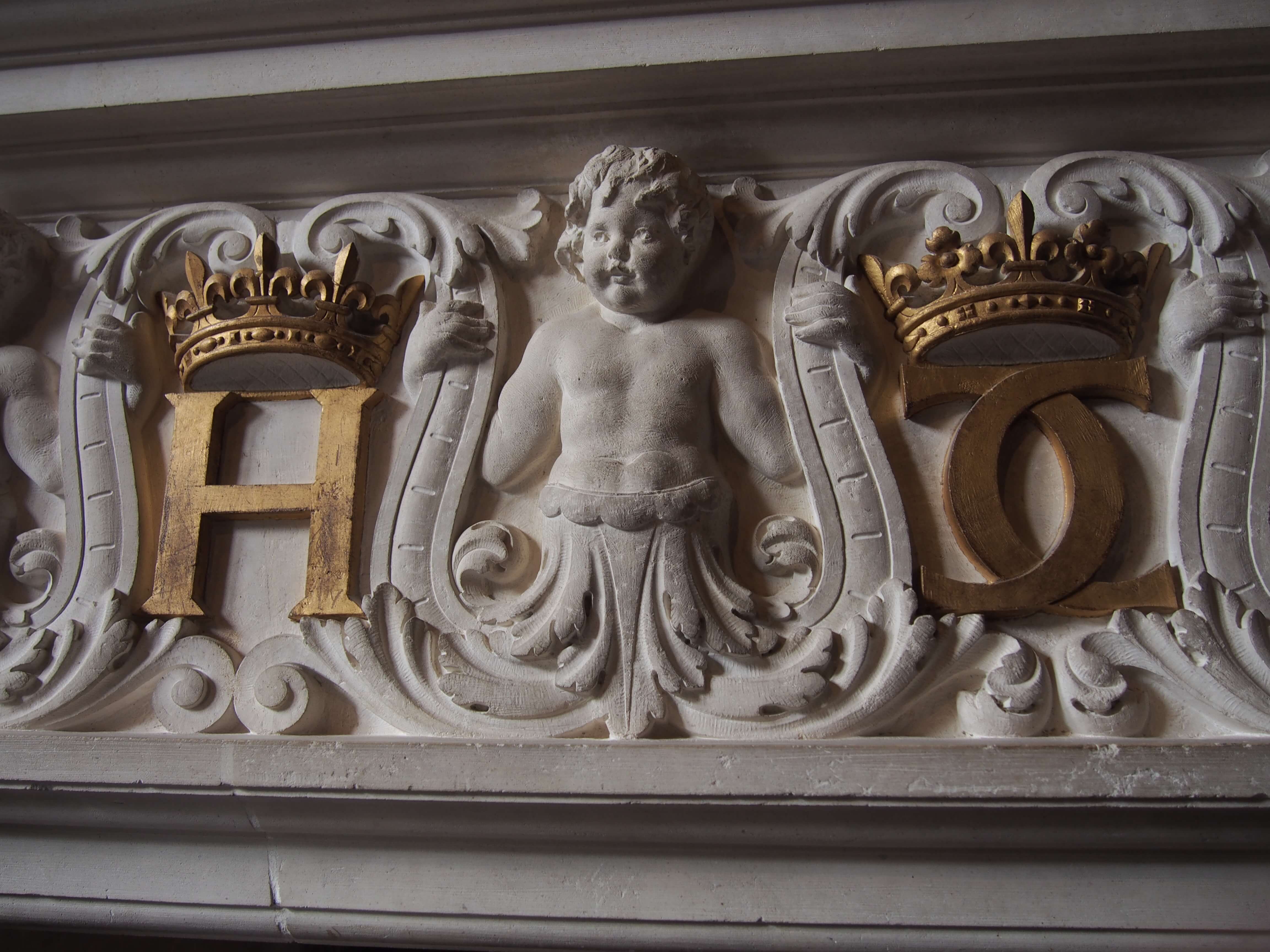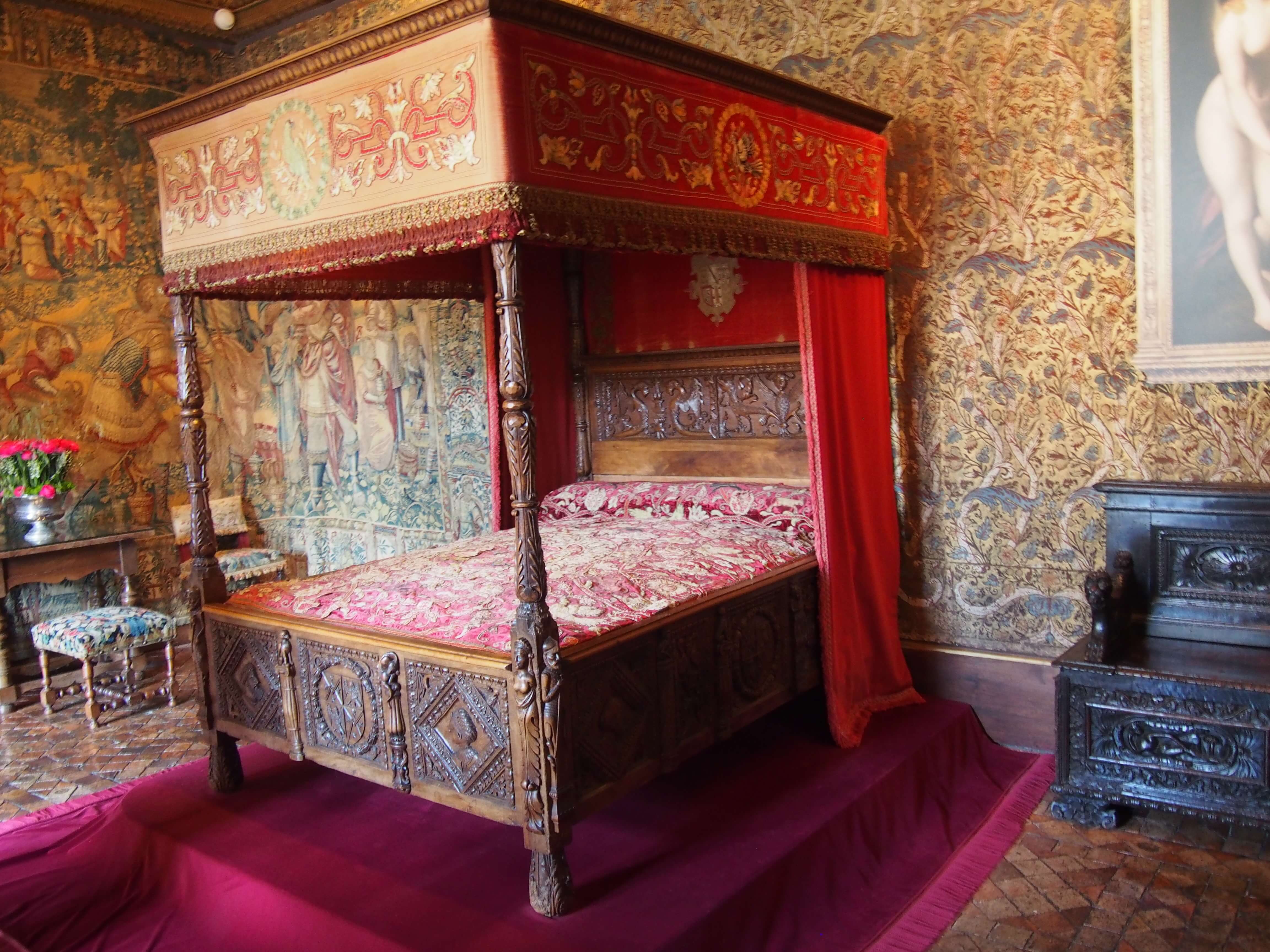 The Catherine de Medici room
While inside of the palace was certainly interesting, but the real showstopper here was the grounds. They were enormous and beautiful, both the carefully manicured gardens created by Diane and Catherine and the more wild,woody areas. If we didn't have the kids with us, I think we could have walked around the grounds all day.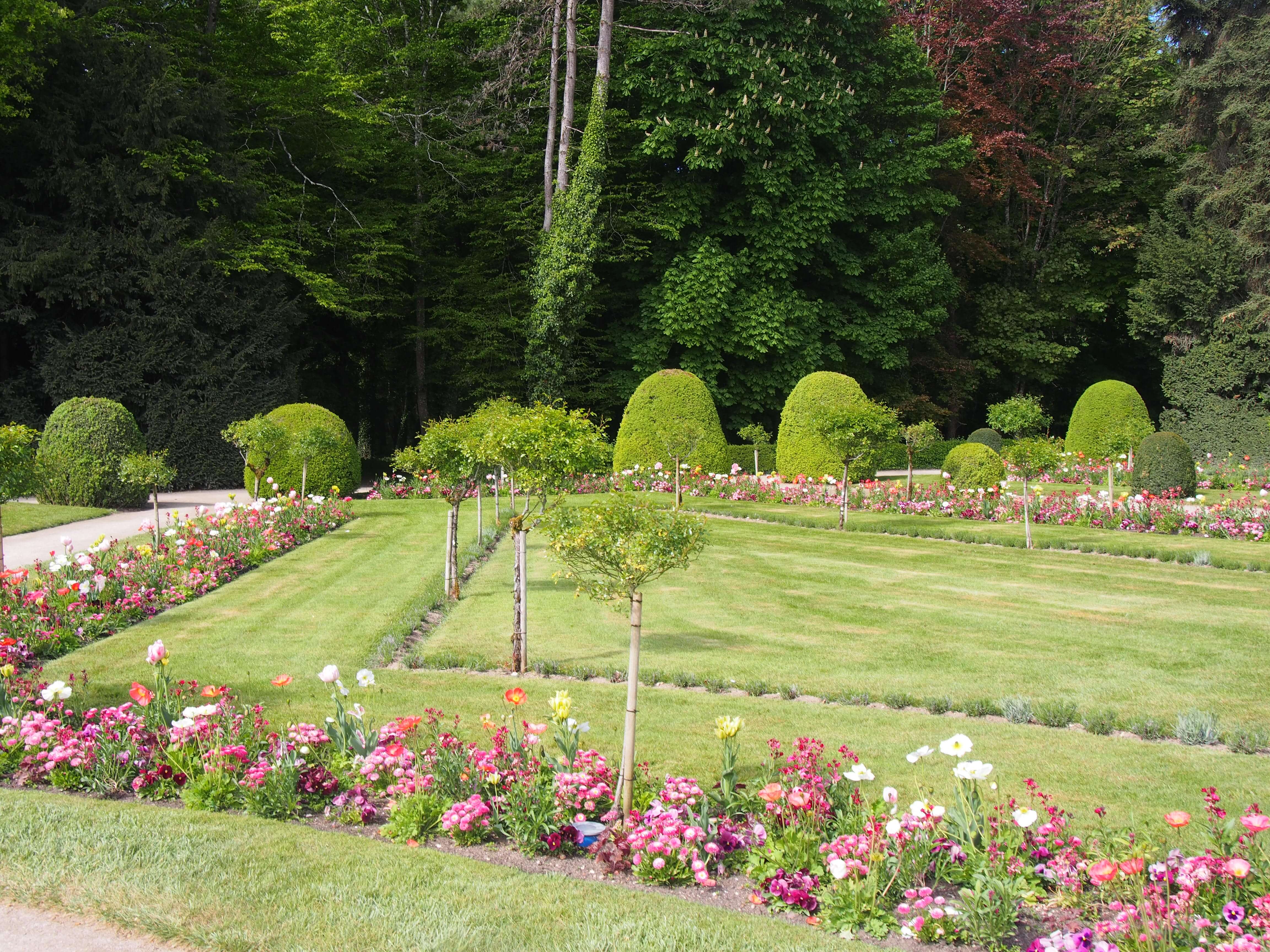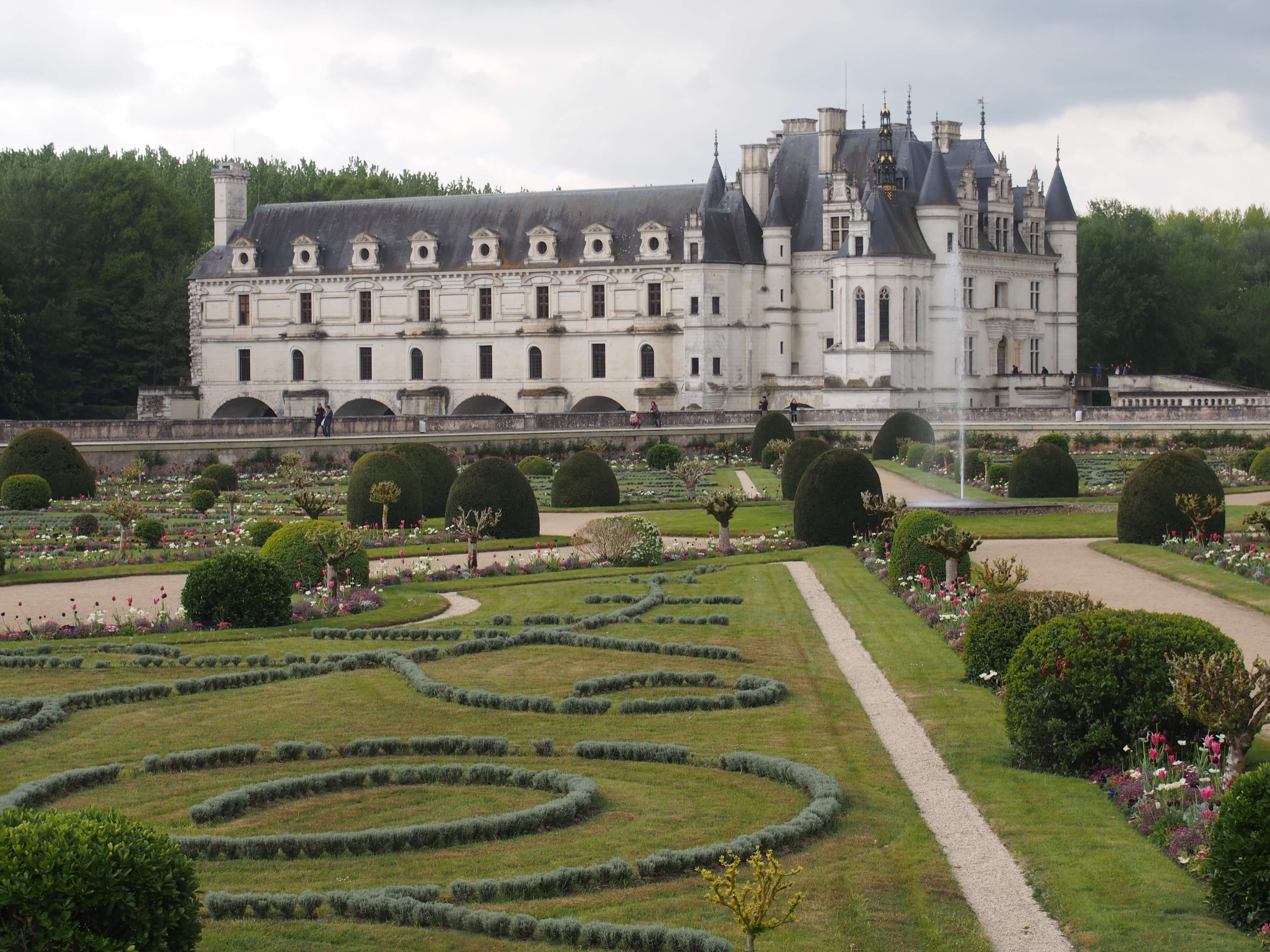 Diane's gardens   
Hands down, the kids' favorite part of the day was the hedge maze on the grounds.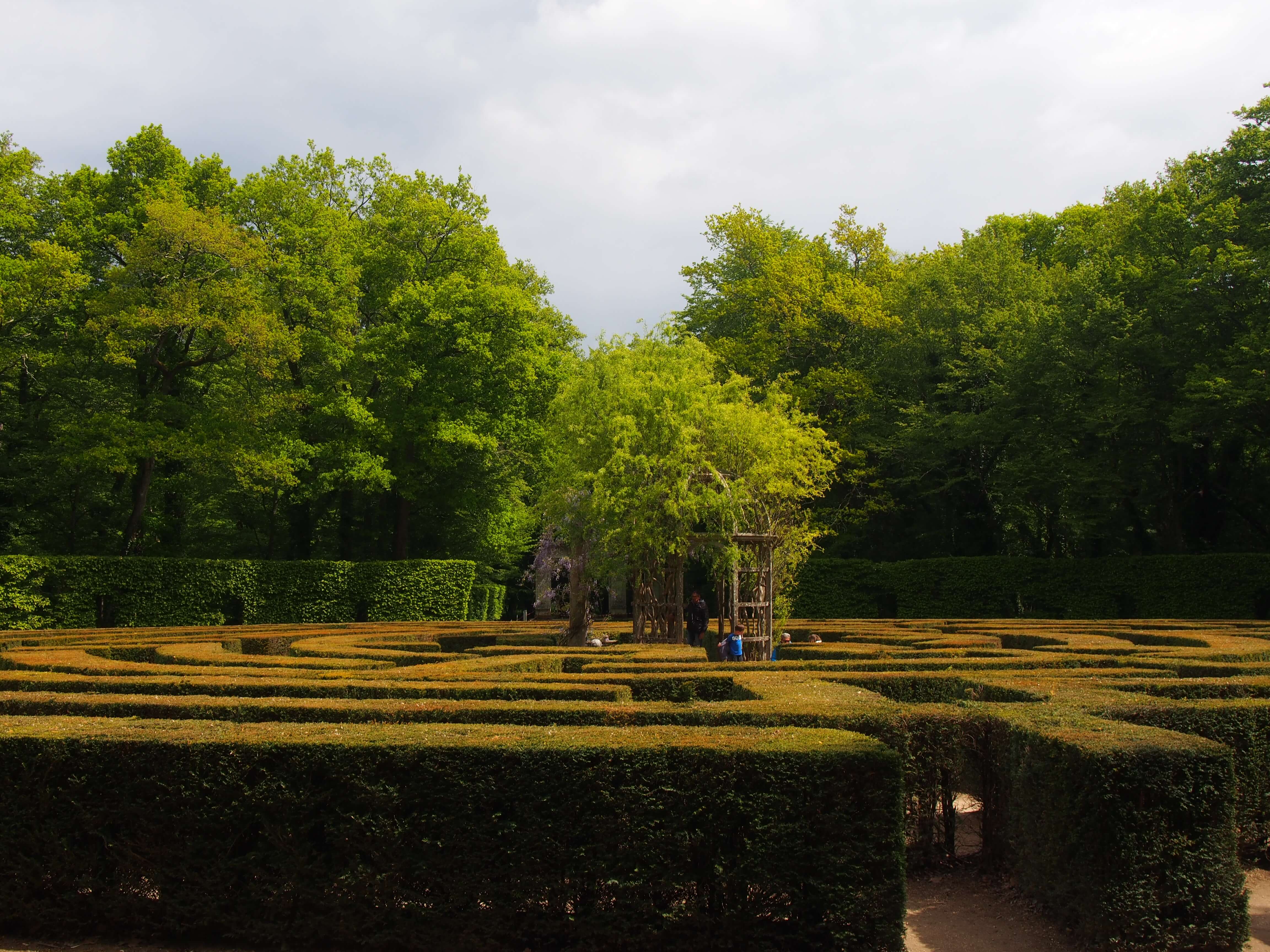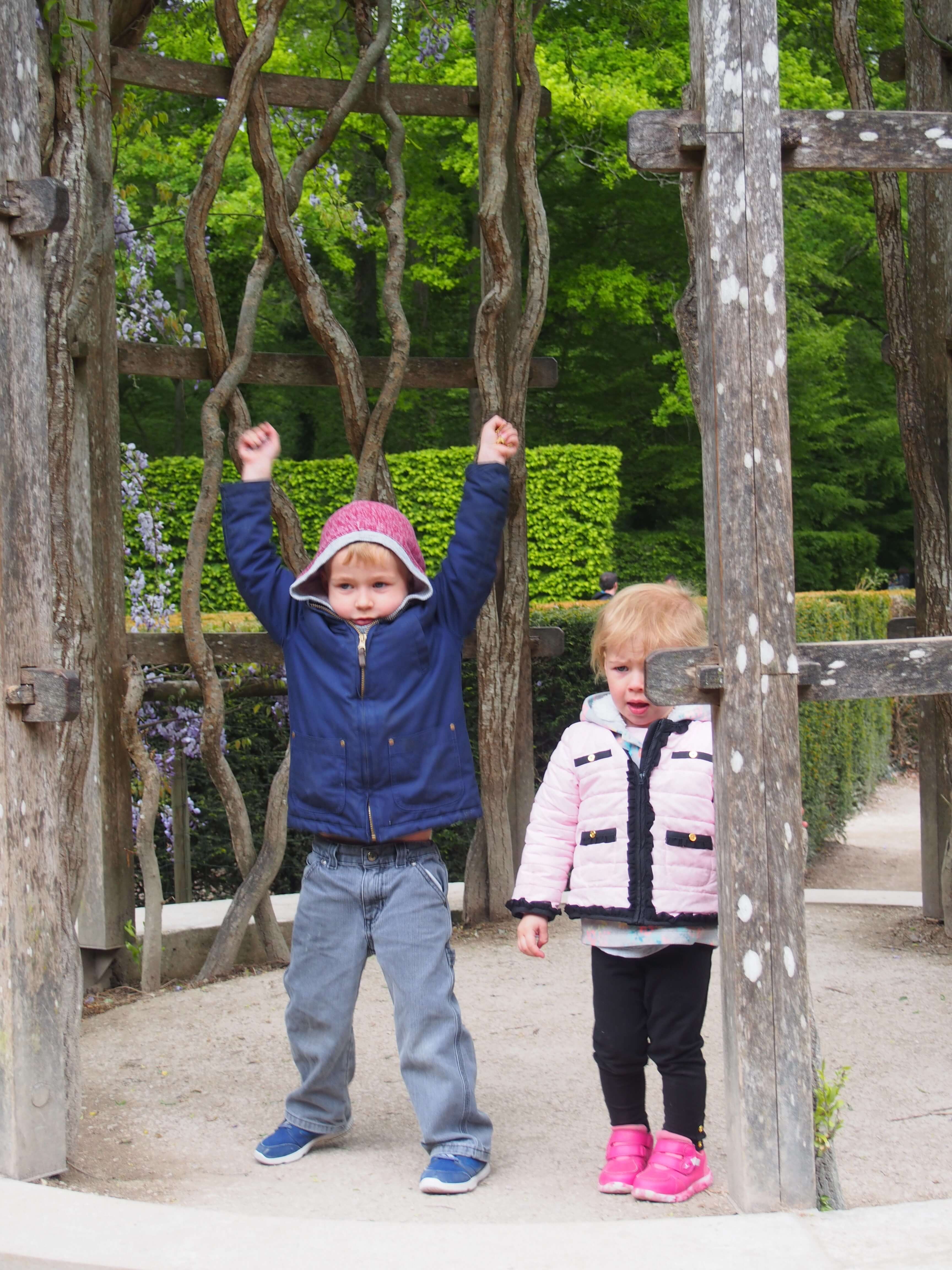 Overall there was a lot more stuff to see than I anticipated, including a donkey farm and even more gardens that we didn't visit. We ended up spending four hours there, which pretty much shocked me. And honestly, we could have easily stayed longer (especially if it wasn't as chilly as it was).
Our next stop on my itinerary was to be Chateau de Chaumont, the castle that Catherine de Medici received instead of Chenonceau and subsequently pawned off on her vanquished rival. However, with the weather starting to look threatening and it already being early afternoon, we realized we needed to press on to Chateau de Chambord even though Chaumont was literally on the way — we could see it from our car. (I have no idea why so many of these castles names start with Ch, by the way).
Good news for the readers who are less interested in my historical hot gossip: I don't know a ton of details of its history and thus won't be bothering you much with details. But, you should know that it is the largest castle in the Loire Valley that was (somewhat inexplicably to me) used as a hunting lodge. Why on earth would you need to build such an opulant building if you are only going to spend a weeks a year there?! Answer, I guess, is to impress people with your wealth. And have one cool crib when you go hunting. Anyway, it was constructed by King Francis I (Catherine's father-in-law) and took 20 years. It *may* have been designed in part by Leonardo da Vinci, who lived his final days in a manor just outside the nearby Chateau d'Amboise. The double helix staircase for which it is famous almost certainly was.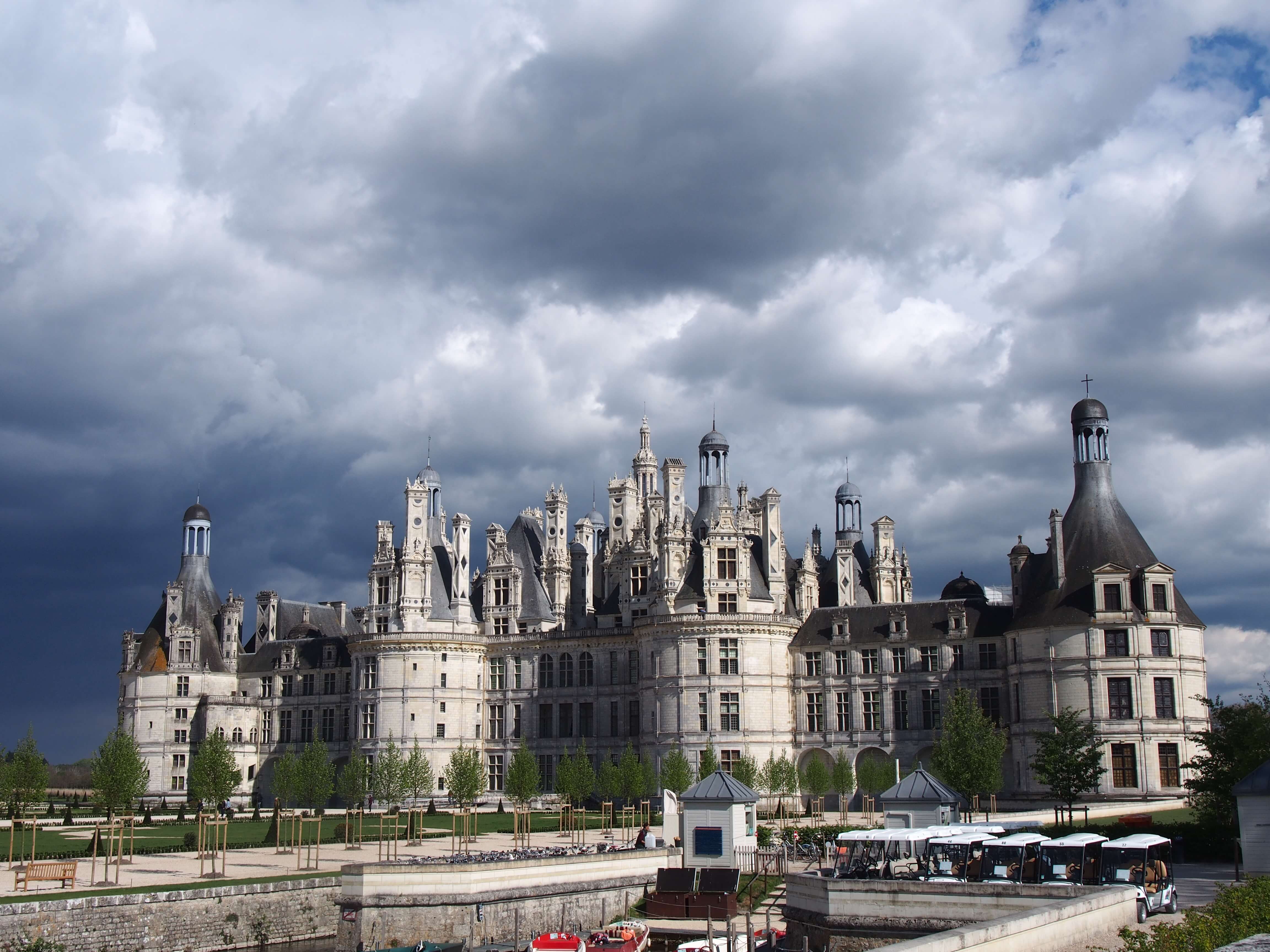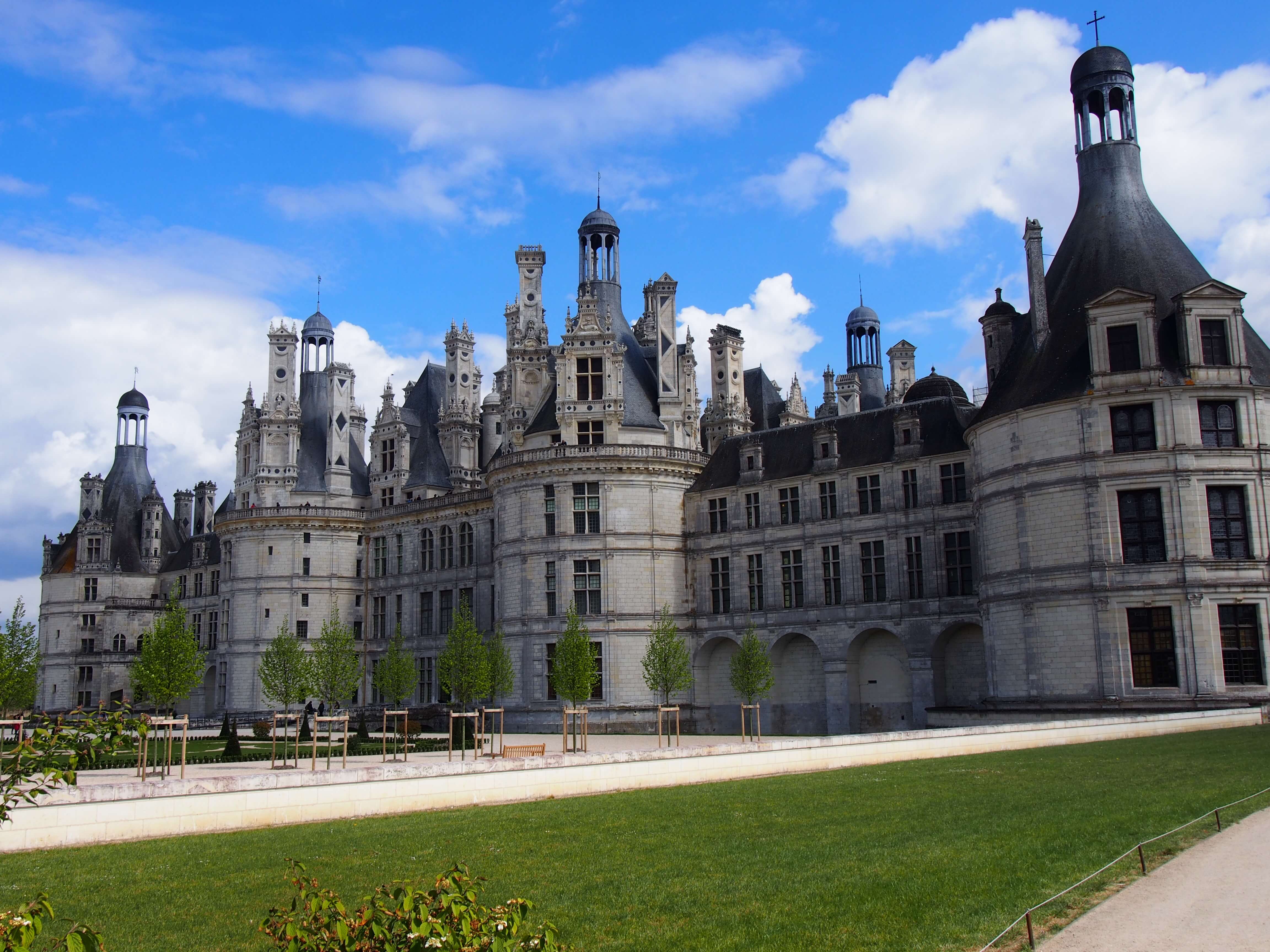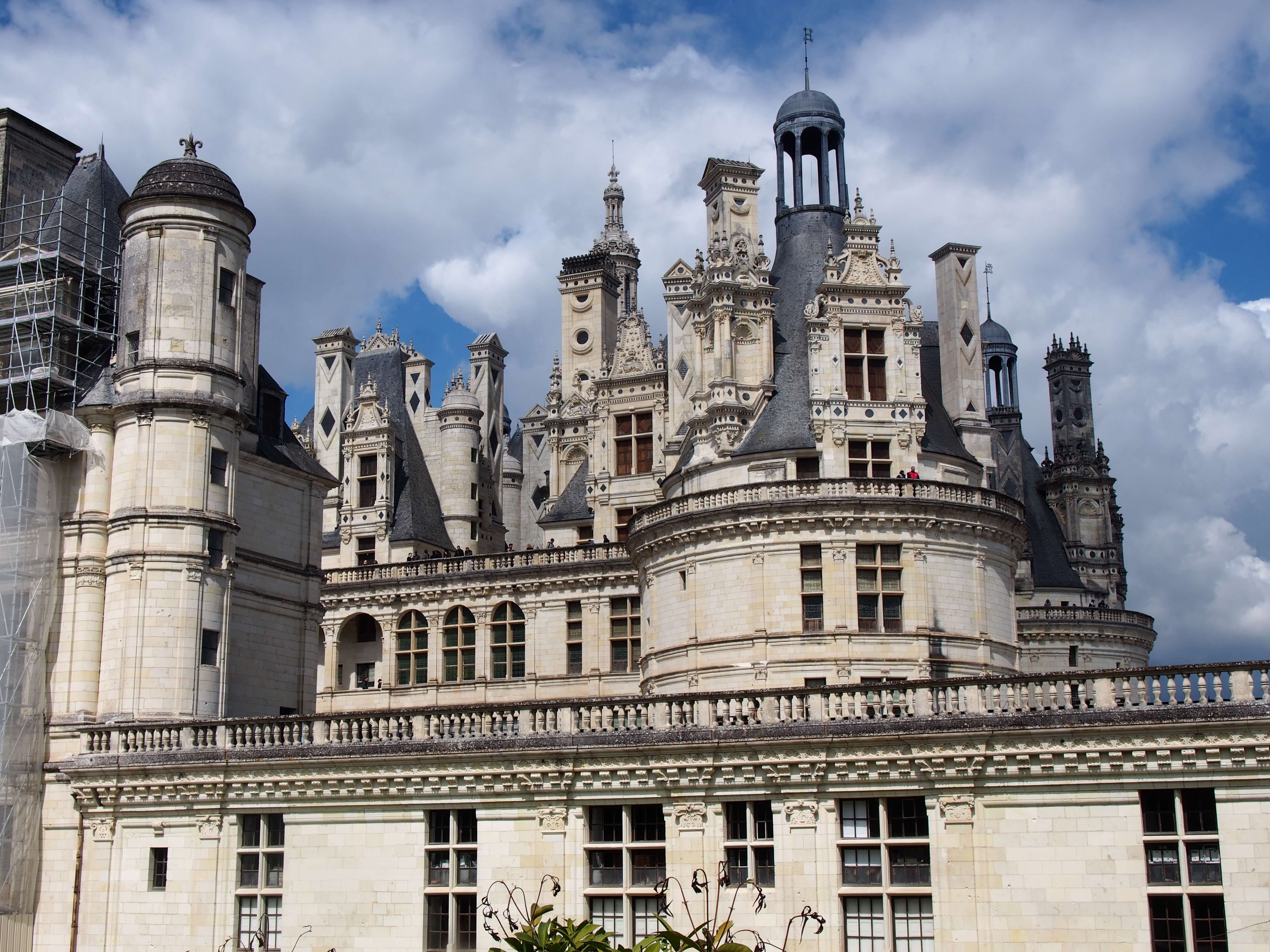 Closer look at the roof.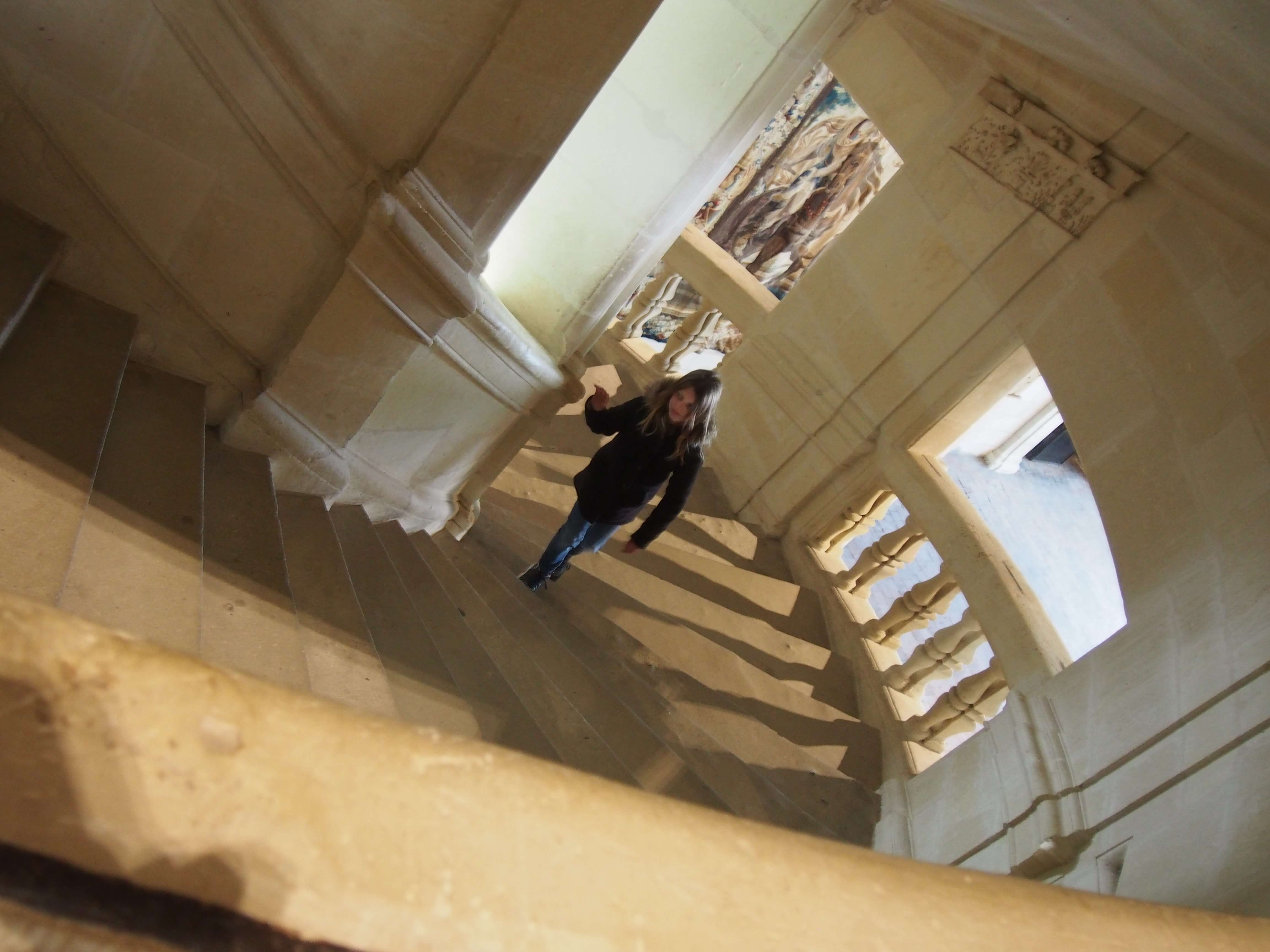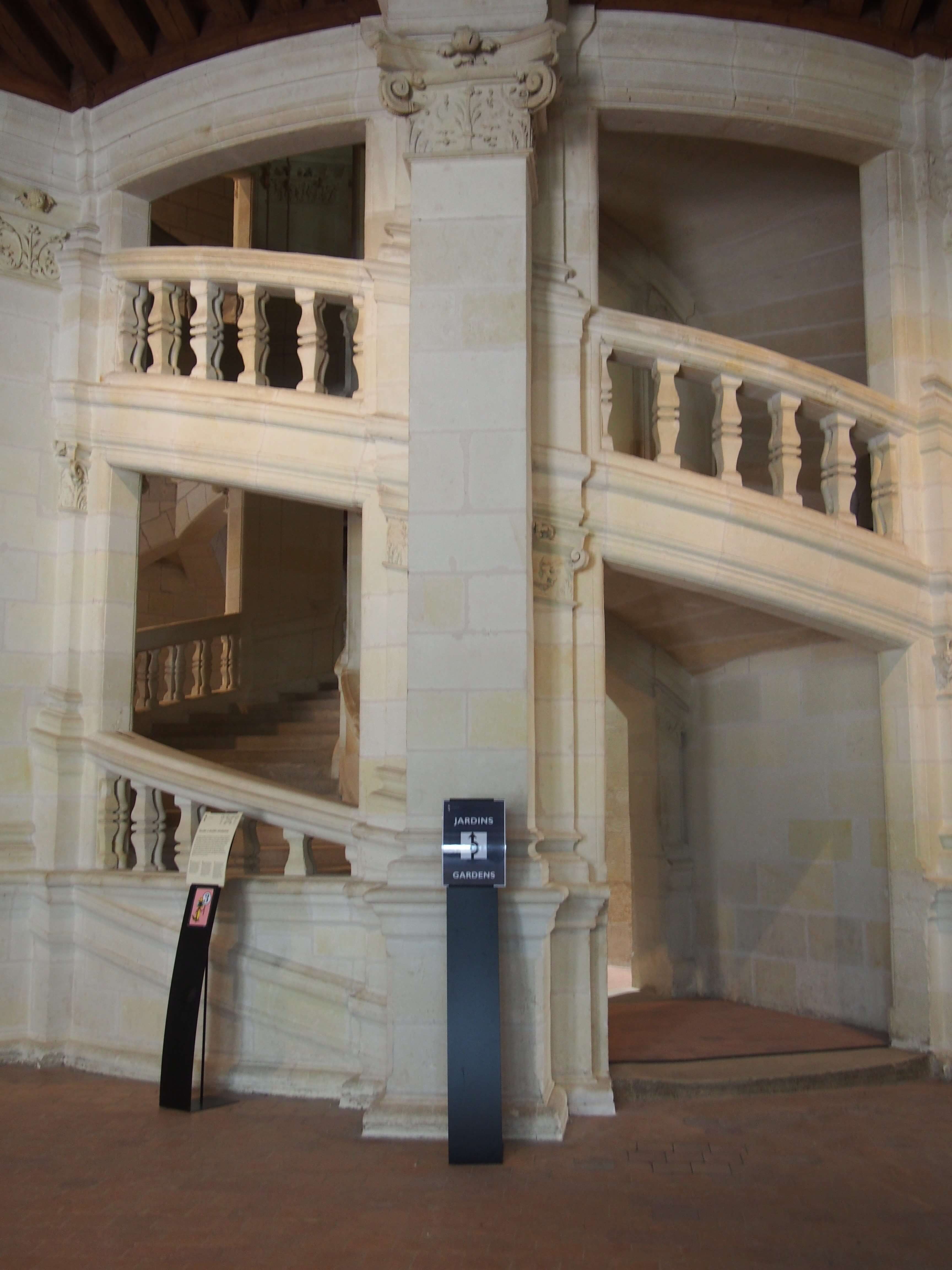 This is the famous double helix staircase. People could go up or down the stairs on different sides of the spiral without ever meeting until the come to the landings of one of the three floors.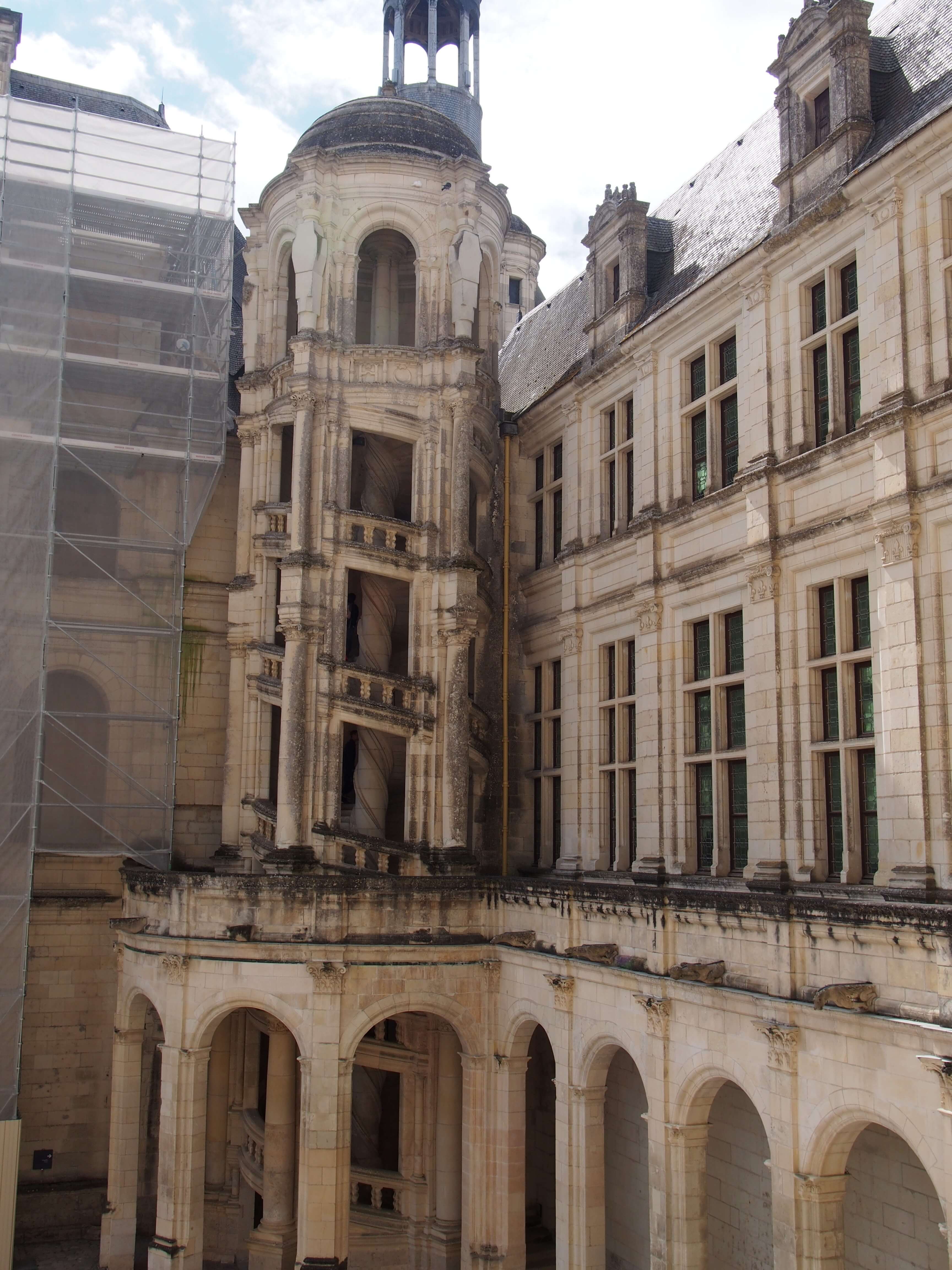 Inside the castle was absolutely enormous, with 440 rooms. Several times I walked into what I thought was just a room and it turned out to be an enormous multi-room apartment — Fiona and I almost lost Chris and Owen a few times doing this!
The grounds of Chambord were also huge, which is no doubt why they had bikes, golf carts and event boats for rent. If it had been warmer (and we had enough time) we definitly would have rented a boat because it looked really cool.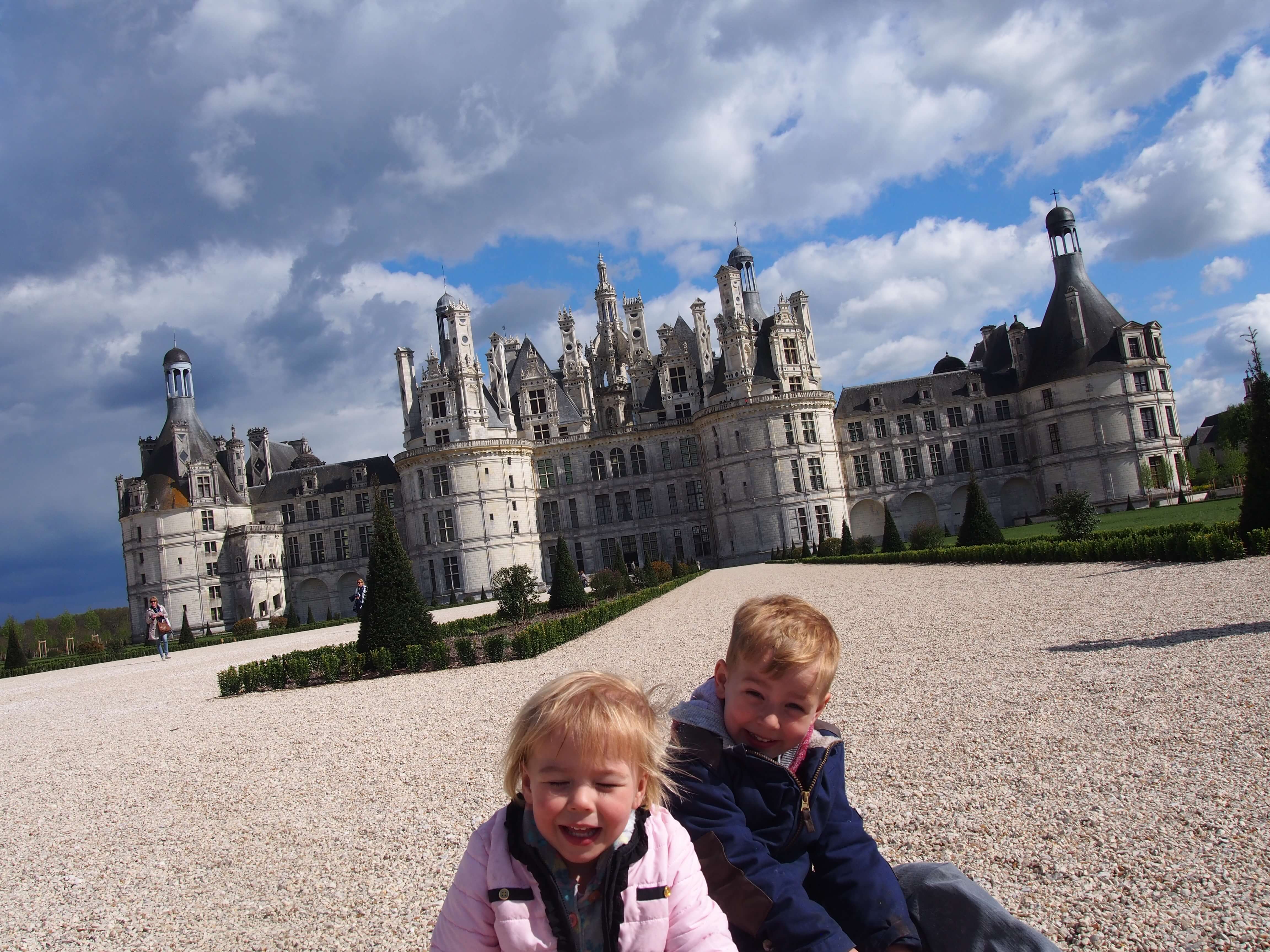 From Chambord we drove back to our cottage (stopping in Amboise, a town we missed this day, for an excellent dinner near their chateau) for our last evening in France. Driving in the Loire was so cool because there are so many castles packed into the same area that we could even see them from the car. I'm pretty sure you could spend weeks just exploring castles if you were into that sort of thing.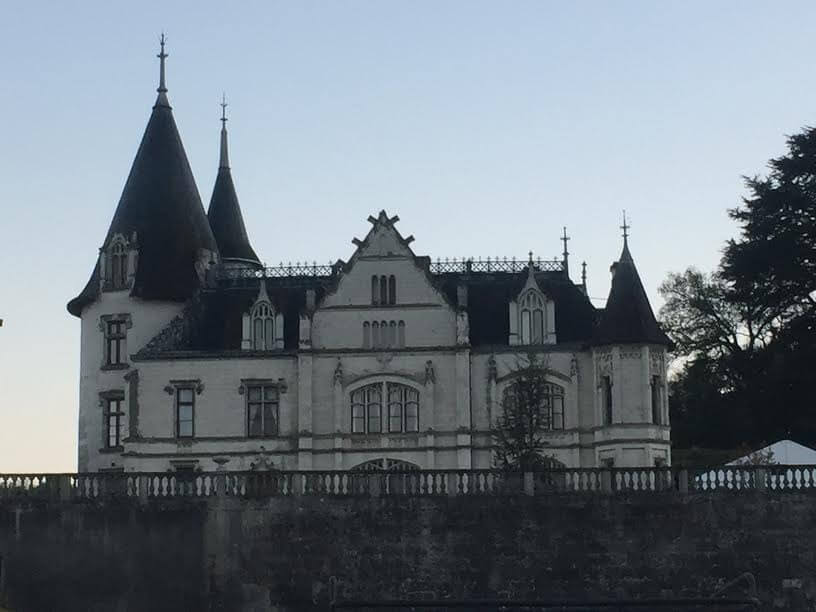 Veretz castle, in the little town where we stayed in the Loire. I took this picture from the car when we basically ran right into it. 
If you are planning a trip to the Loire, I HIGHLY recommend renting a car for this reason. Also, the driving is honestly unintimidating in this area. I wouldn't want to drive in Paris, but driving in the Loire was basically like driving in Indiana. Also helpful: renting a car with GPS.
Next up: I'll compile a list of our suggestions for traveling to Paris/Loire with kids.