In case you missed it, my account of our low-key first day in Dublin is here.
With Monday came the first of what we lovingly termed "the death march days." It is a running joke (maybe a joke?) that I try to drag Chris and the kids to the very end of their tether every single place we go, and I guess Gail and David got to experience this as well. Whoops. I'm working on it, truly.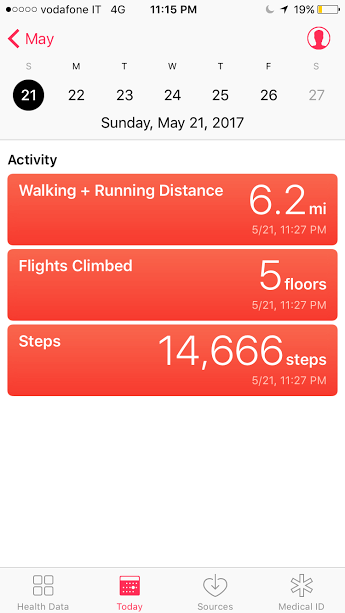 That said – Monday was great. We started with a tour of the Guinness Storehouse, with tickets we had purchased online in advance. I highly recommend this, by the way – it is an extremely popular attraction and you don't want to miss your chance to go. When you are buying the tickets, your pricing depends on what time of day you want to go. Mornings are cheapest, and things get progressively more expensive as the day wears on. Naturally we chose 9:45 in the morning – and even though that sounds too early for beer, the storehouse takes ages to explore and by the time you get to the beer it'll be a much more reasonable beer time. Like noon.
We loved Guinness. I had a mental picture of basically seeing bottles being filled or something, but it was more of an interactive museum. With beer! You walk in and immediately (next to the gift shop, ha) you see the original lease for 9,000 years signed by Arthur Guinness in 1759. It is right at the bottom of the seven-story "pint glass" in the middle of the museum; if filled, it would hold 14.2 million pints.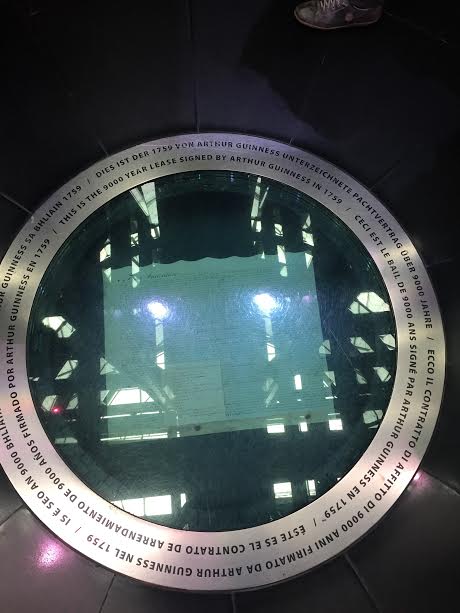 Guinness has since bought the land on which it sits, so no worries about the lease.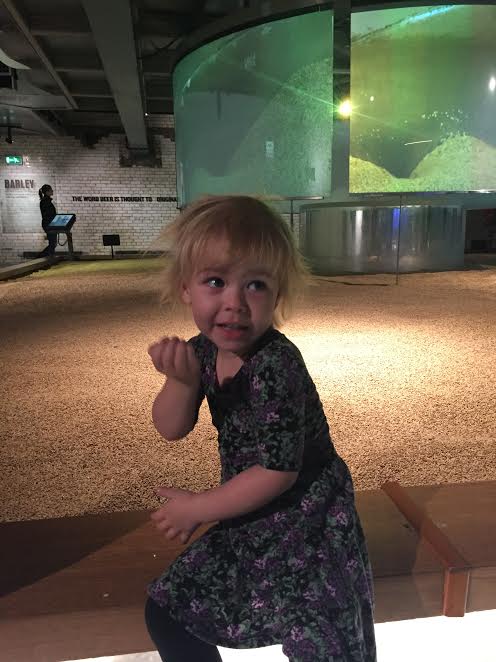 Fiona by a pool of grains
The place included explanations of how the beer is made, company history, advertising from throughout the years and across the globe and – the best – beer tasting and instruction for making a perfect pour.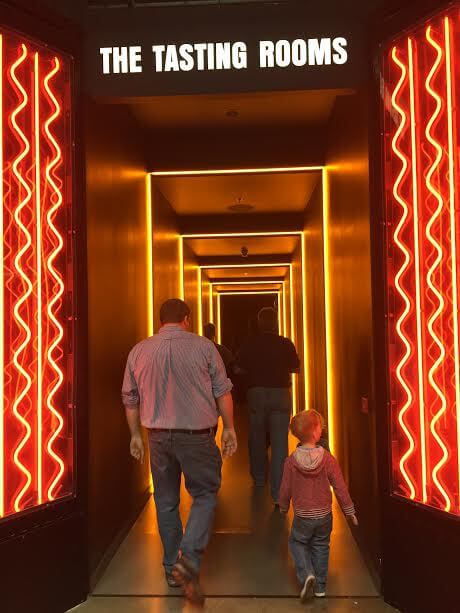 I will freely admit that we did not see a ton of other people with young children at the Storehouse, but we found it to be perfectly kid friendly. Possibly because everything was so visually interesting, the kids really seemed to enjoy themselves.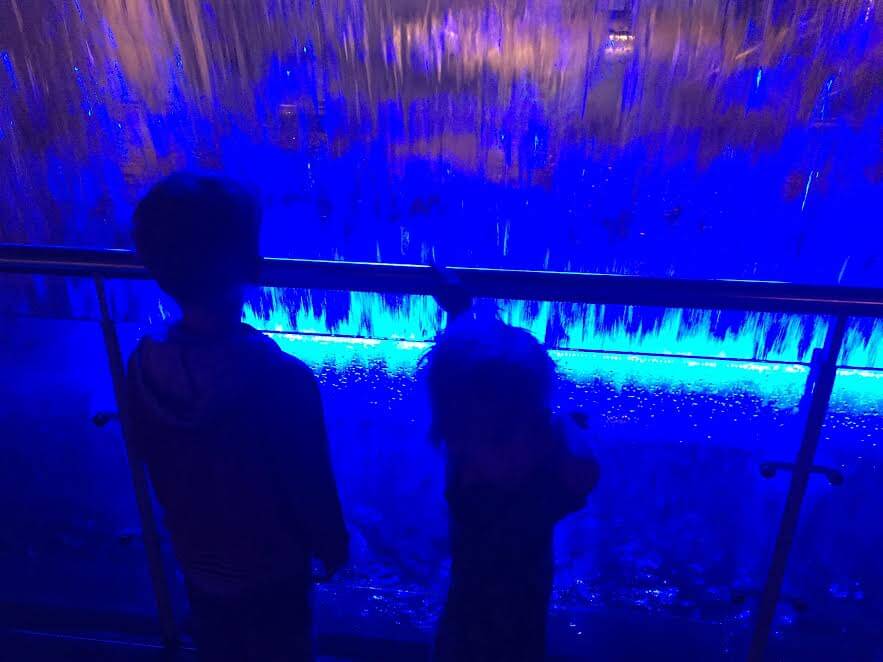 At the end of the tour you can take your (perfectly poured) Guinness and go up to the glass-walled Gravity Bar on the top floor for awesome views! It was really cool, but the only problem was that it was quite crowded so we didn't linger long.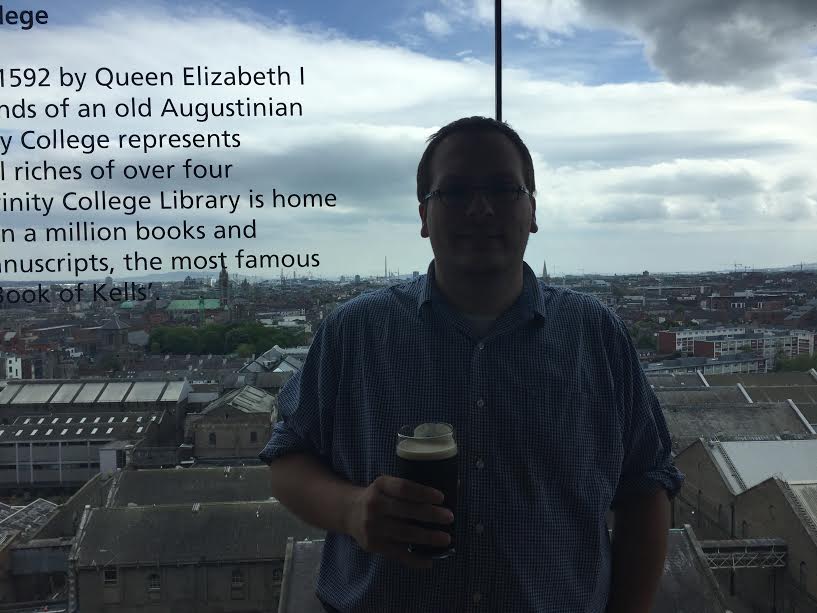 We also ate both snacks and lunch at Guinness and were really impressed. Everything we got was delicious and not outrageously priced like you'd expect at a major tourist attraction.
From there, we hit up Phoenix Park, the biggest enclosed park in Europe. It is absolutely enormous, about twice the size of Central Park in New York. Apparently there are 400-something tame deer living in there, though we didn't run into any of them. Chris was interested in seeing a monument to the Duke of Wellington, the Irish-born general Arthur Wellesley who ultimately defeated Napoleon at Waterloo.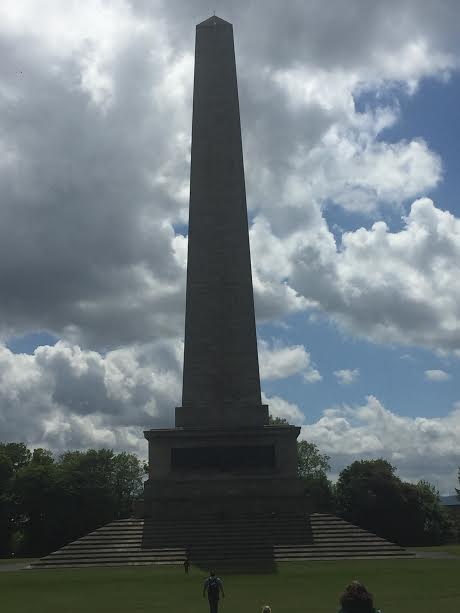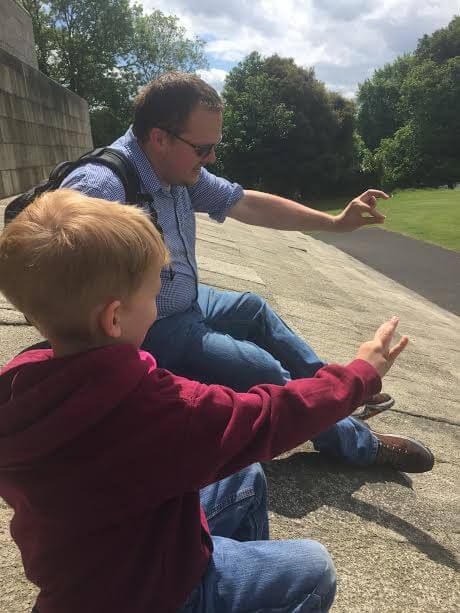 This was the tallest obelisk in the world until the construction of the Washington Monument, at least according to our hop-on, hop-off bus driver. 
We also try to stack activities that we want to do with stuff we are sure the kids will like – though honestly they often end up liking the activities we think they might be bored by after all. Example: we planned to follow our visit to Napoleon's Tomb in Paris with a visit to the Luxembourg Gardens. This time, we decided to let the kids play at the playground in Phoenix Park for a while so they could recover from the Guinness Storehouse. Us too.
For such an enormous park, I was a little surprised that the playground wasn't larger. Especially because we noticed as soon as we got to Ireland that there were about a zillion kids everywhere, much different than Paris. We googled and Ireland does in fact have one of Europe's highest birth rates.
We were already pretty tired at that point but decided to go see the Book of Kells at Trinity College (see: death marching) for fear of not having time on our only other day in Dublin. I'm so glad that we did because it was really impressive. If you are unfamiliar, the Book of Kells is an illuminated book containing four of the gospels in the New Testament, created by monks around 800 AD. It isn't super clear how it managed to survive when so many other manuscripts didn't, but it did and it is beautiful. I couldn't take pictures of it, but it is something to behold. This one, I will admit, the kids weren't overly impressed by.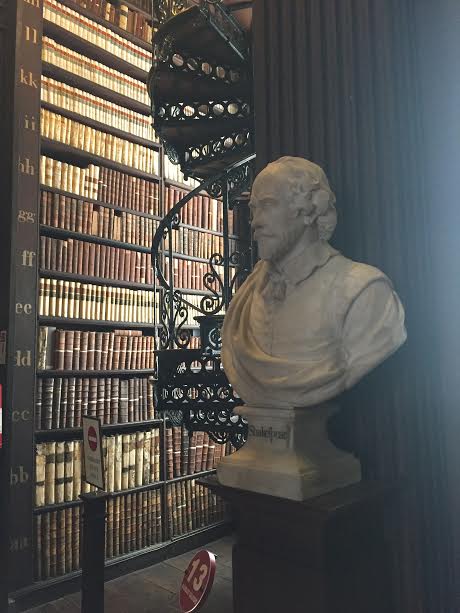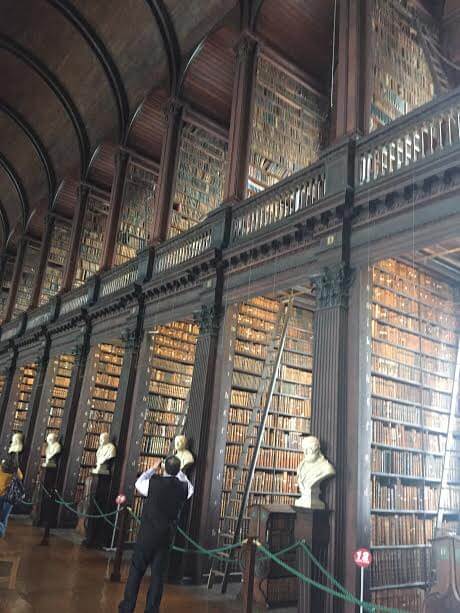 Another part of Trinity College. This library would make Belle jealous even after Beast gives her his.
From there, it was a quick dinner in Temple Bar and then a return home after we were all basically falling asleep at the table. Literally, in Fiona's case!