As we were planning our trip, we — me, Chris, Gail and David — spent a lot of time trying to figure out which sites in Ireland to prioritize. There were about a dozen places we wanted to see, but given that they were mostly in disparate parts of the country and we has less than six days to work with, choices had to be made.
From this was born the idea of taking day trips from a home base of Dublin, something Chris and I haven't done a lot of but were interested in. After debating a lot about taking tours on possibly two of our four days in Dublin (this would have been a huge mistake, btw) to go to some combination of the Giant's Causeway/Northern Ireland, Blarney Castle, Cliffs of Moher, Glendalough/Kilkenny/Wicklow, we finally settled on just the final one. A big motivating factor was that it was considerably shorter than some of the other tours, about 8 hours compared to 13, and that a friend had highly recommended Glendalough. We went with Wild Rover Tours because the company had great reviews.
Overall, we liked the experience of doing a tour (with a few reservations). I'm not really thinking that we'll be converts to taking a lot of tours, but it was a nice break to do it one day.
The pros:
-I loved not having to make decisions or figure out transporation for the day — we just showed up on the bus when told. It is very liberating to not have to plan everything out.
-It was really interesting to hear some Irish history and lore from our bus driver as we drove along, including learning about fairy trees.
-It was an efficient way to see some sites.
-Riding the bus gave the kids the chance to nap between sites, more so than other travel days.
-The buses themselves were very nice. And they had seatbelts and booster seats.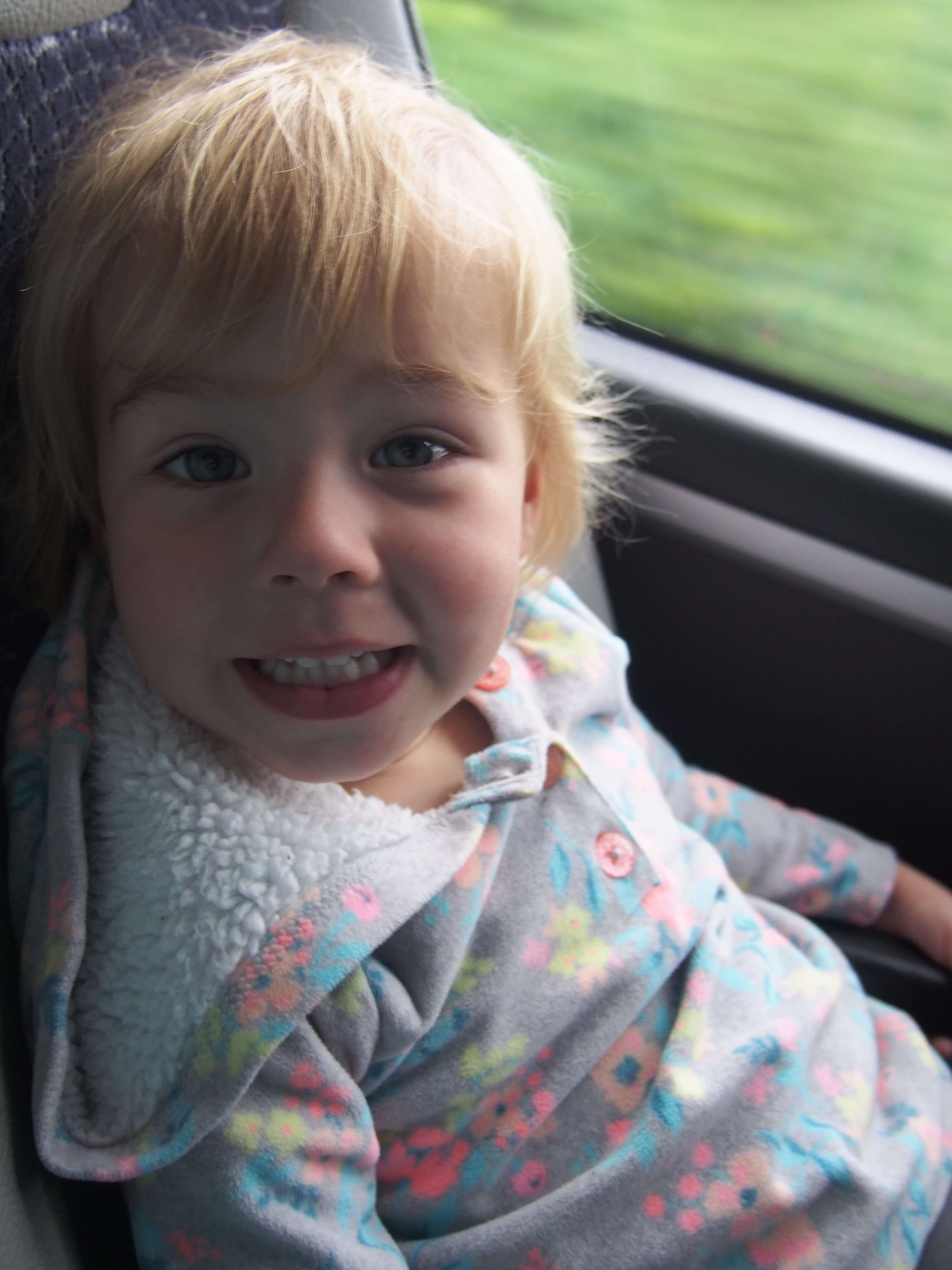 The cons: 
-We felt a bit rushed and, given that we wanted to have dinner, didn't really see much in Kilkenny. I'm guessing we were expected to just grab sandwiches at one of the sites to eat on the bus, which makes sense from a time point of view but isn't our favorite.
Anyway! Onto the tour itself. We got picked up at a site not far from our apartment at about 8:30, which seemed like a fairly civilized time for us. From there, our first stop was a sheepdog demonstration en route to Glendalough. The kids really liked it, especially when they got to hug a 3-day-old lamb named Sophie and pat Jim the dog.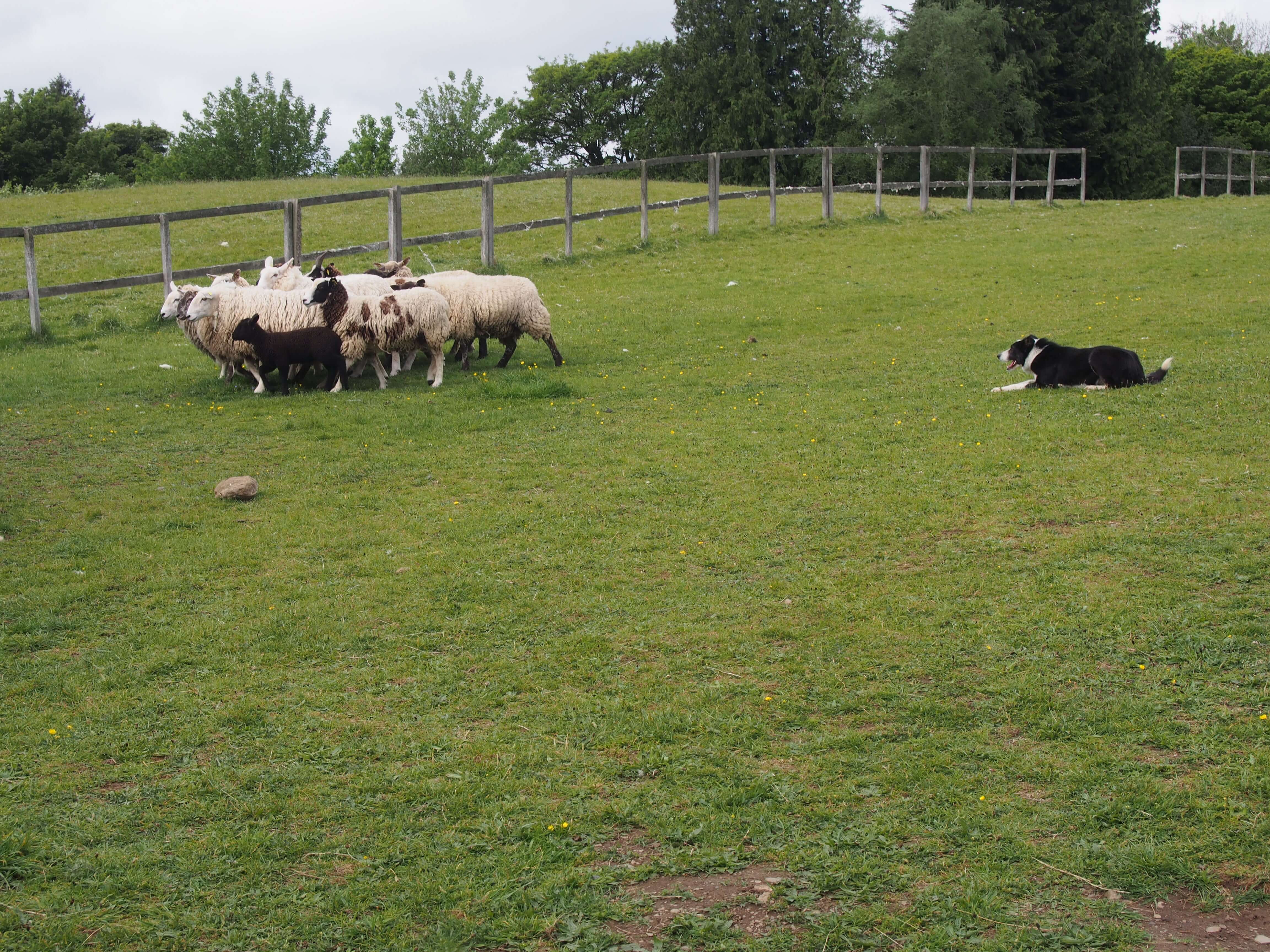 I wish I'd gotten a picture of Fiona's face when she got to hug this lamb. Pure joy. 
UPDATE: My mother-in-law had a picture of Fiona and Sophie the Lamb! YAY!
From there, it was on to Glendalough, one of the most important monastic communities in Ireland in its time. It was founded in the 6th Century by the future St. Kevin, and supposedly at one point a pope declared that seven visits to Glendalough would equal one visit to Rome in terms of pilgrimage value. If you were already in Ireland, I suppose this seemed like a good value!
Our guide took us around the sites in Glendalough, including the cemetary, round tower, former cathedral and St. Kevin's Cross (though we missed some of the tour because Fiona and Owen needed a bathroom).
I would liked to have spent more time in the cemetary, but we ran out of time. 
This round tower would have been used mostly for storage and as a beacon for people coming to Glendalough. Elsewhere in Ireland, we were told that these structures are unique to Ireland and found all over the place. 
St. Kevin's Cross. If you can get your arms around it, you'll get your wishes granted. Sadly, my arms weren't long enough.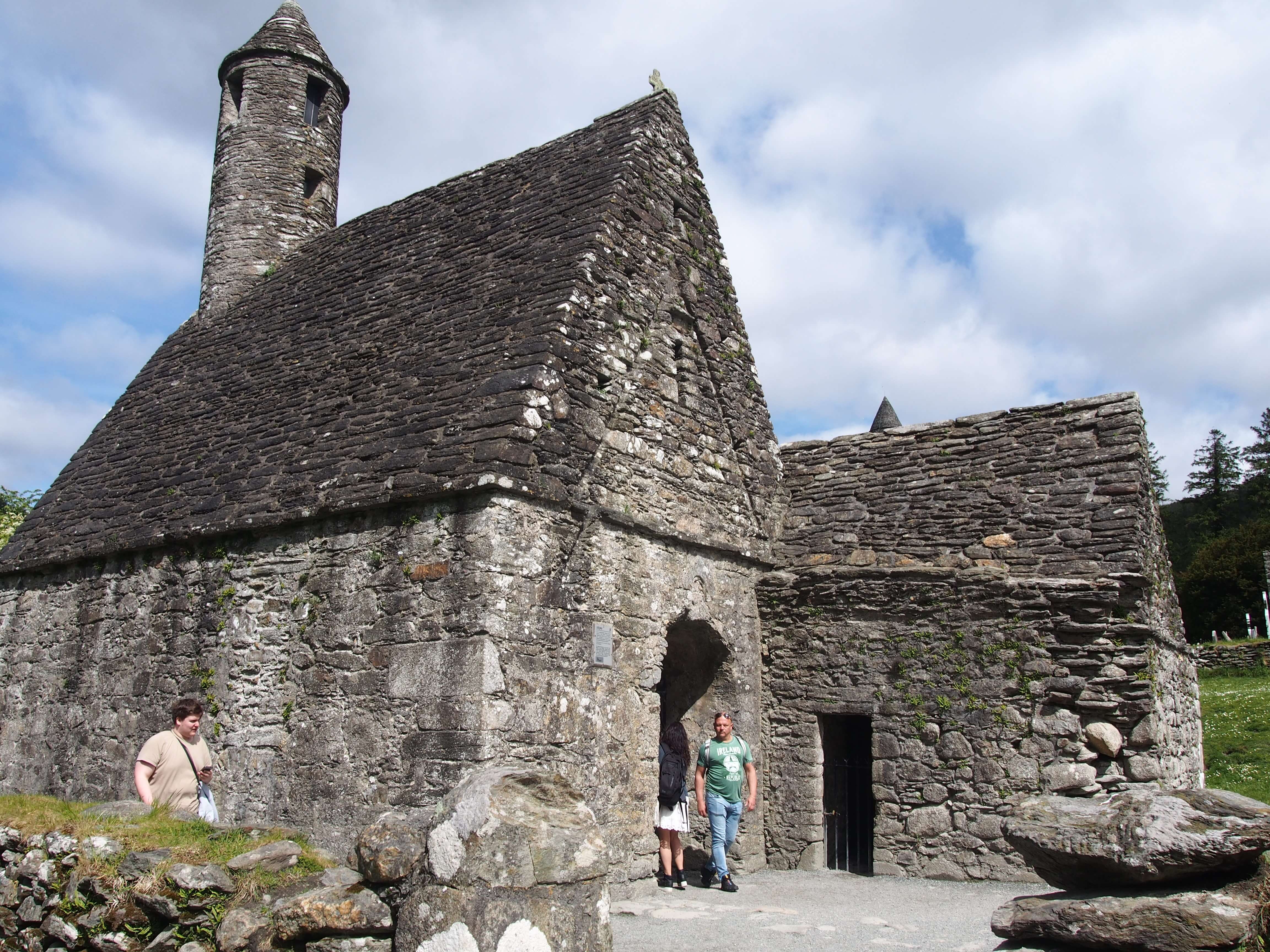 After finishing up his own talk, our guide recommended that we take a walk to the Upper Lake (Glendalough is between two lakes), telling us that it would take about 15 minutes to get there. It was indeed a lovely walk, and I really enjoyed the scenery along the way. As far as I could tell, there were tons of paths all over the area, including one to a waterfall, and we could have easily spent a whole day here exploring.
However, this walk didn't take anywhere near 15 minutes. And it wasn't like a "we couldn't make it in 15 minutes because we had two small kids" thing — I had Fiona strapped to my back and Owen walks reasonably fast. It took about double that for both us and my in-laws, which meant that once we got to the lake we had little time to stop and admire because we were worried about getting back in time. Others on our tour said the same thing. When I asked our guide about it, he simply joked (I think?) that he makes it in 7.5 minutes. I mean, that's funny but considering the dire warnings we received about how we'd be left behind if we didn't get back in time it seems like it would be wise for guides to give a more realistic time frame!
That said, I really do recommend visiting Glendalough and doing this walk because it was beautiful. We were lucky enough to have perfect weather as well.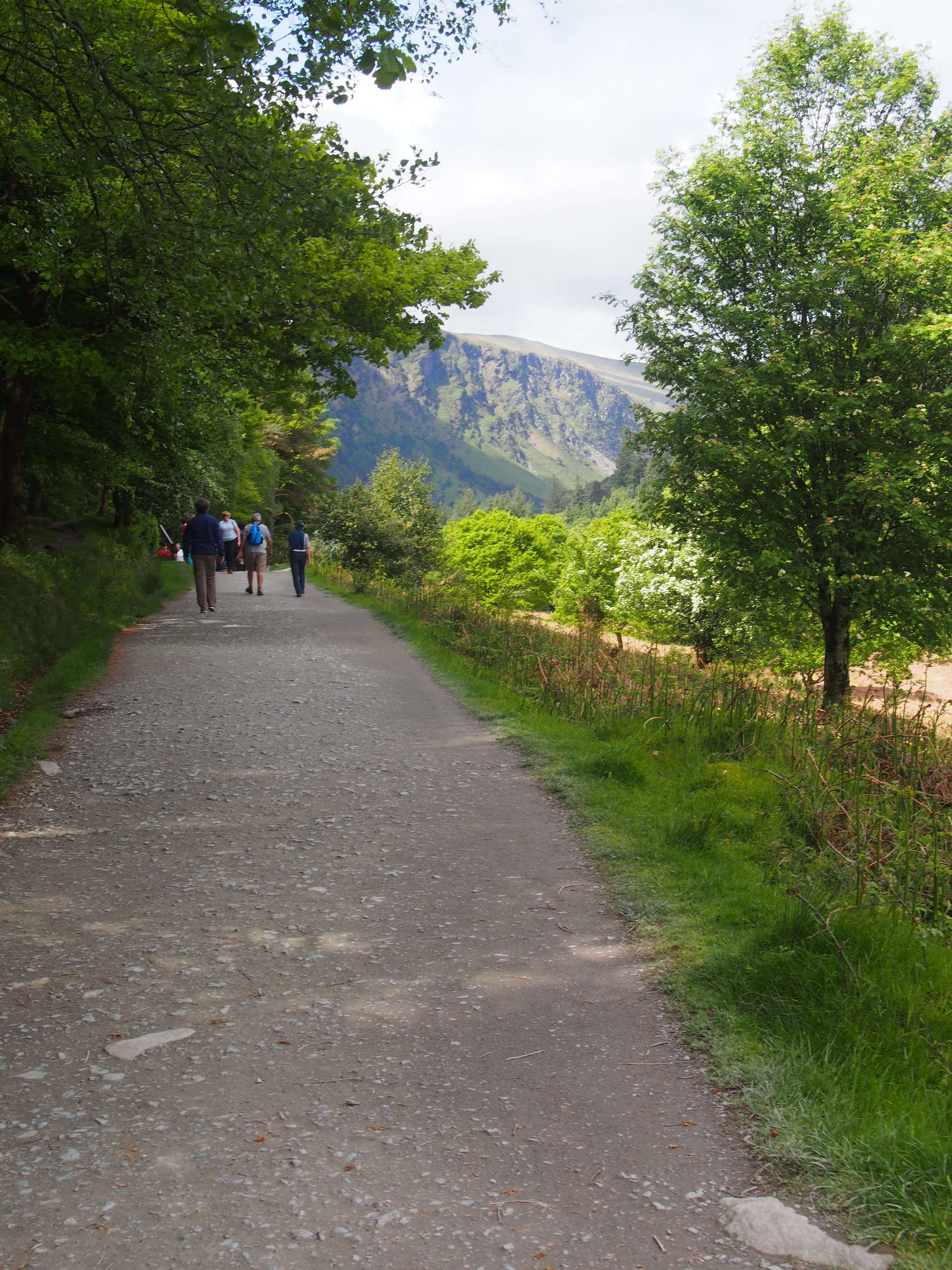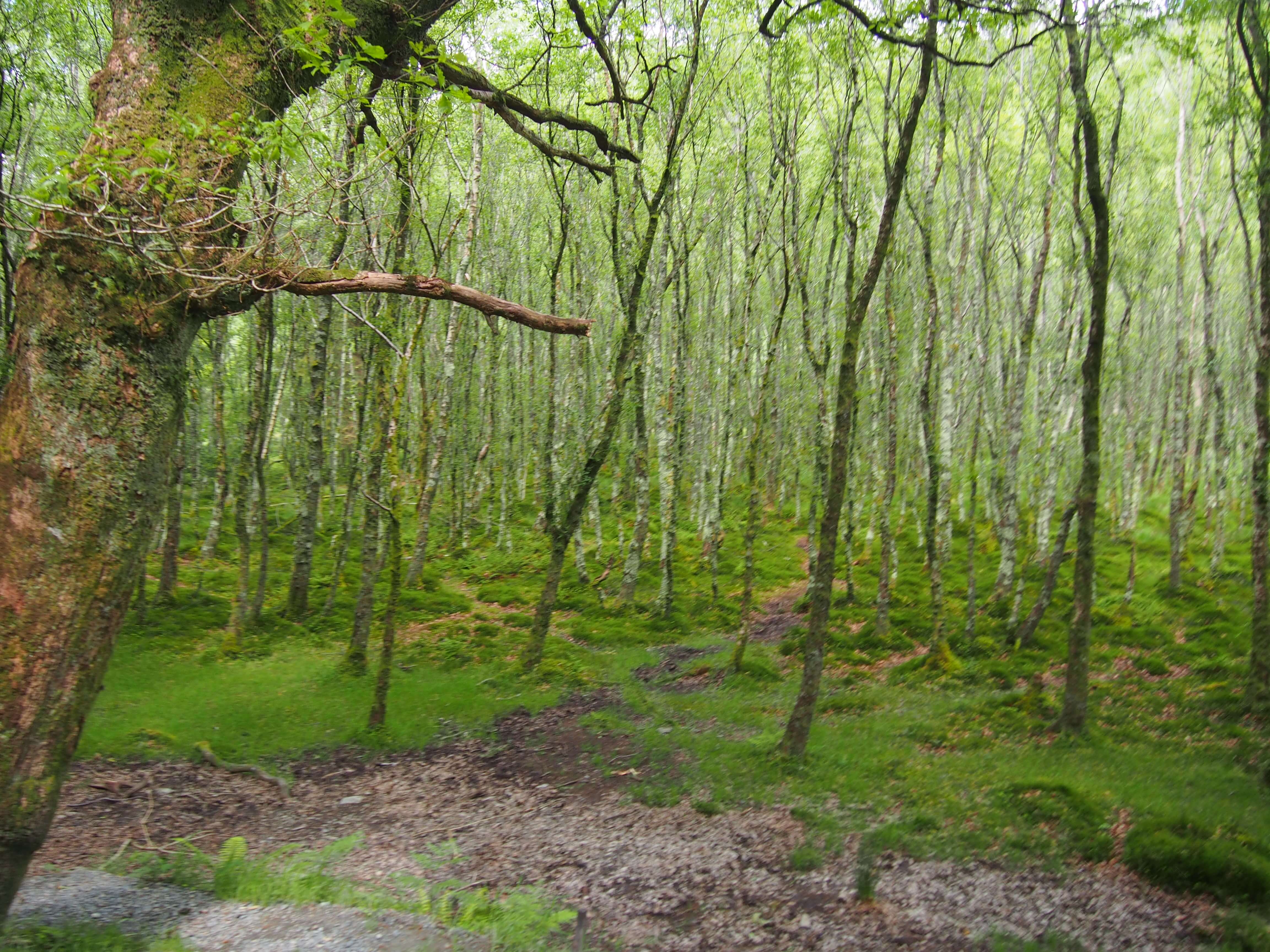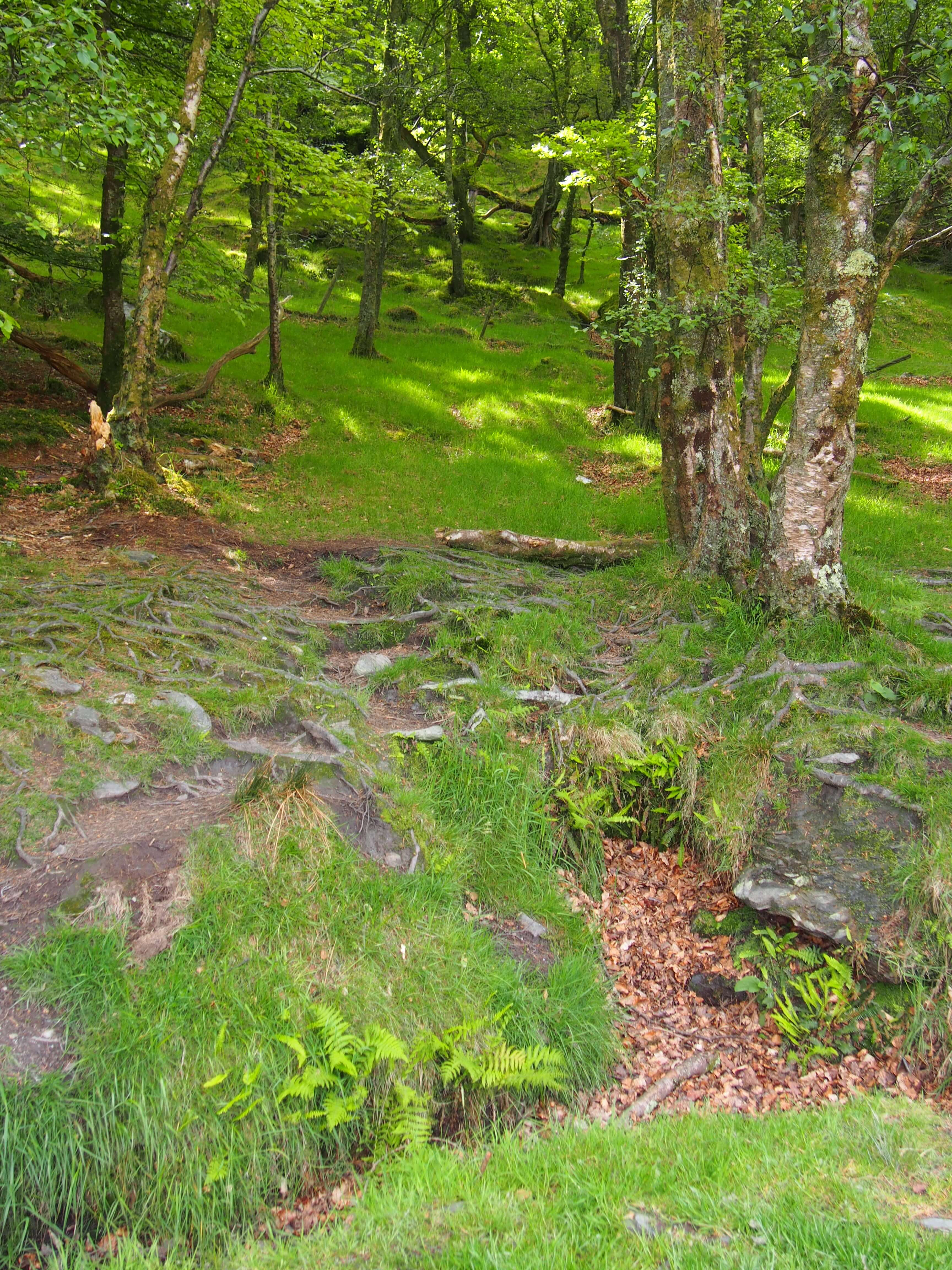 Once we made it back to the bus, it was on to a brief photo stop in the Wicklow Mountains ("if some of you live near mountains you might say, 'these aren't mountains, these are hills!' our guide said (paraphrased.) Accurate.
And then it was on to Kilkenny. From here, we could have taken a 30-minute walking tour down the medieval mile with our tour guide, but at this point we were all pretty much starving and eyeing a restaurant we had just passed that overlooked Kilkenny Castle. The result was that we didn't end up having time to tour the castle or head down the medieval mile, but having a great meal, some drinks and sitting in the sunshine overlooking a castle felt like a great trade.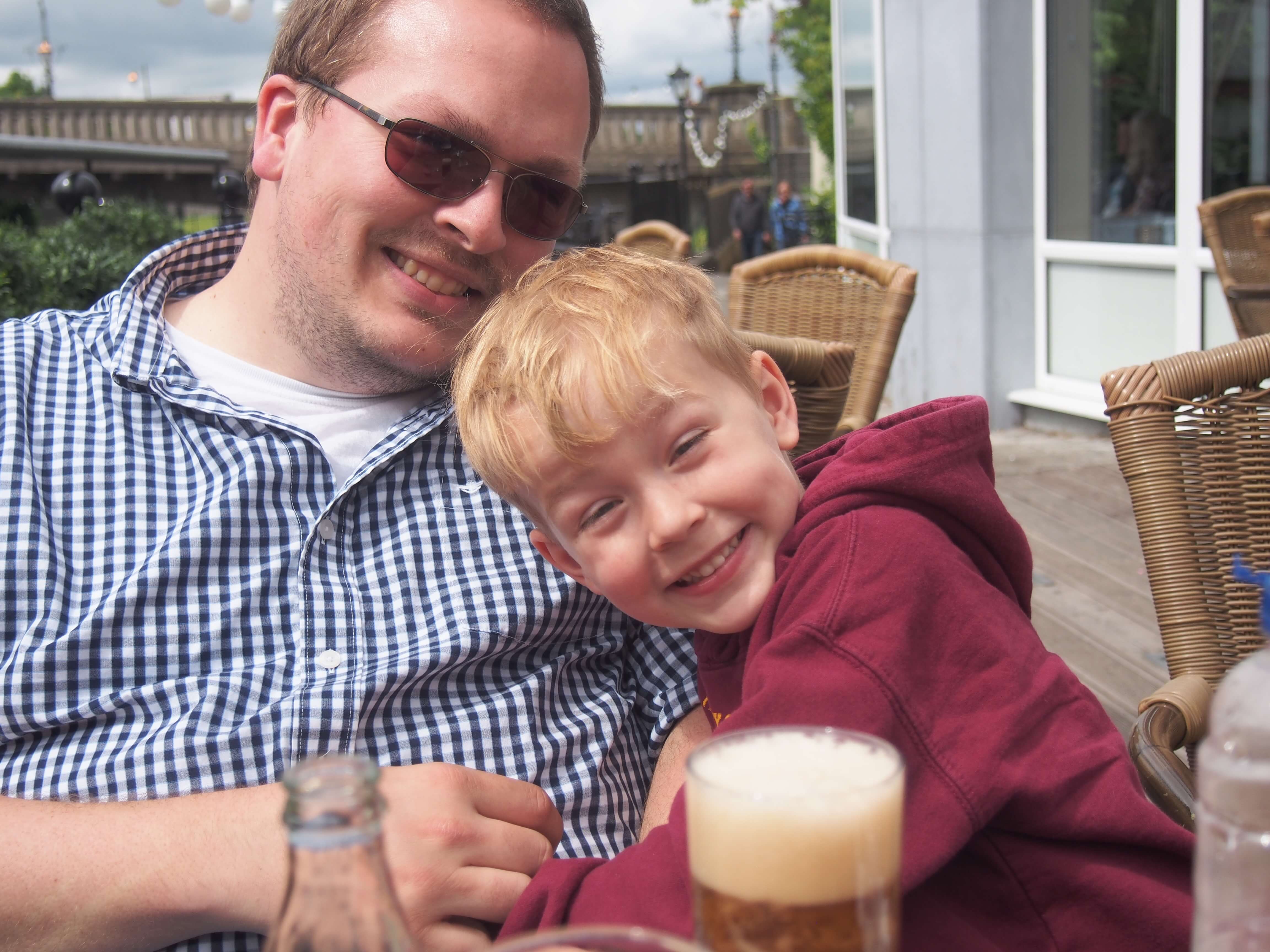 There's not much to report after this* — we took the bus back to Dublin and had a chill night after this long day — so I'll leave you with this one thing.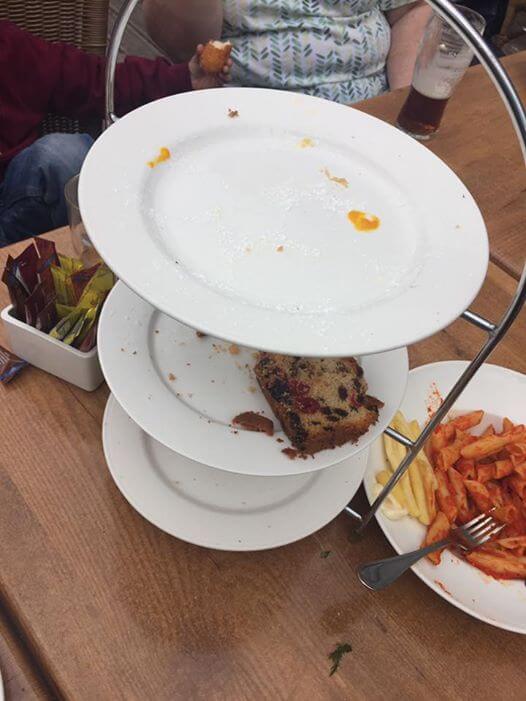 This three-tiered platter? It was once full of sandwiches and various pastries and such. A pair of women sitting at a table near us had ordered it, but had only eaten a fraction of all the stuff because it was huge. As they were leaving, they came up to us with the platter and told us that we should eat some of it since it was going to waste. Well, there were desserts on there … who were we to argue? So naturally we were pretty much destroying the thing when the waitress came to clear the other women's now-empty table and Chris noticed that she kept looking at our table. Suddenly we realized that they probably thought we'd gone over and snagged the platter after the ladies left, at which point Chris insisted that I tell the waitress what happened so she didn't think we were scavengers. Apparently my explanation was not considered particularly convincing. Whoops?
*Unless you count Fiona loudly yelling 'I HAVE TO PEE OUT OF MY BAGINA!!!!' over and over on the bus ride home. Obviously we have some work to do on both discretion and anatomy.