The weather has been beautiful (and HOT!) here in Sicily, and we've been keeping busy! Our main goal on a daily basis is to leave the house, as even though it is about 10 degrees cooler up on our mountain than it is at base, it is still broiling. We have air conditioning, but currently the main AC system isn't working so we only have air conditioning units in specific rooms to use. It isn't a huge problem, but it is is better to be out of here during the heat of the day when possible. Plus, what's the point of being on an island if you aren't going to go enjoy it?!
As anyone who knows me in real life knows, I don't so much tan. At all. Ever. But if there was ever a chance that I was going to tan, it would definitely be this year. If only because I become so freckled that they just sort of meld together into a tan.
What we've been up to: 
1. The beach! 
The beach is basically why we were excited to come here, and it has finally been warm enough to go! We've been going to Fontane Bianche, asandy beach (many of them near us are rocky) about an hour south of us. We always cough up for a couple of chairs and an umbrella — 17 euro for the whole day, worth it not to have to haul our own. It is a pretty spot!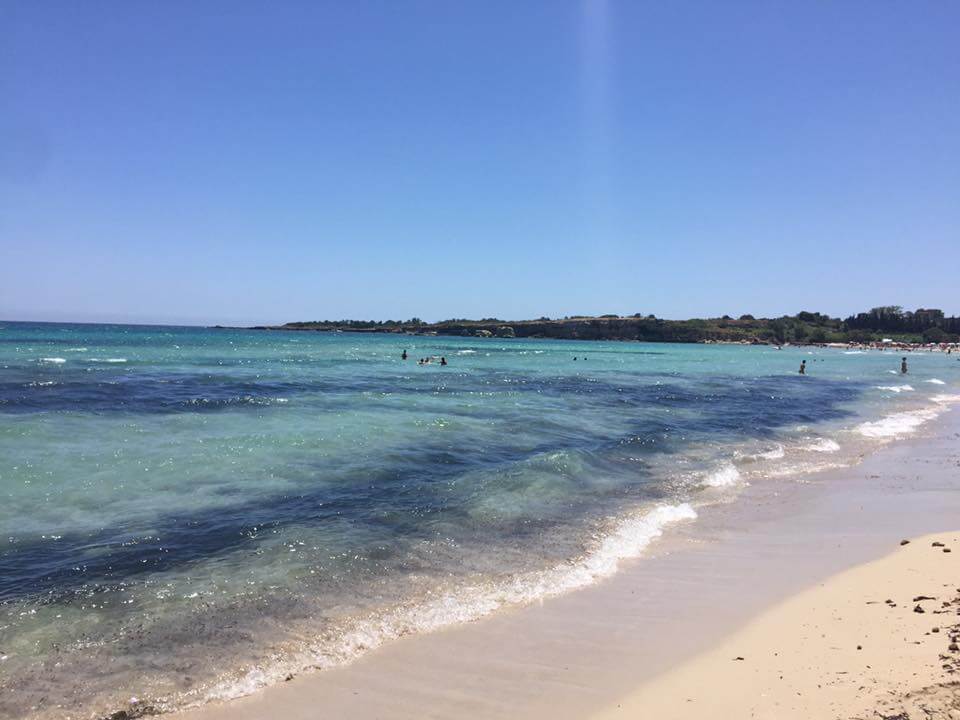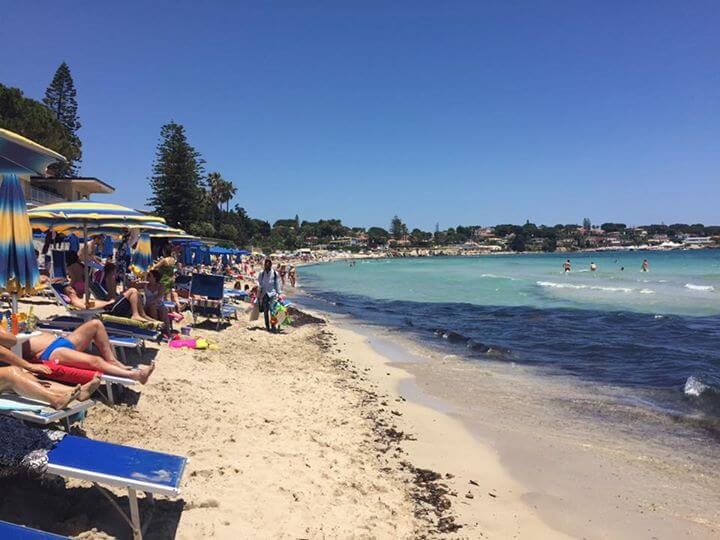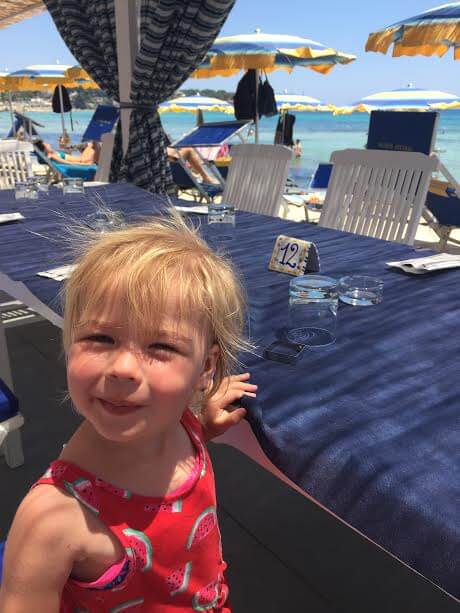 We took some new people who we are sponsoring to Fontane Bianche last week, and we all decided to have lunch at a place right on the beach. The food didn't end up being anything too special, but it had a great view! 
2. The pool! 
The base pool is open, and for the last couple of weeks we've basically been living in it.
The kids are taking swimming lessons right now, and so far it is going pretty well. Owen is making great progress! The last couple of lessons with Fiona have been a bit rocky, but overall she is also doing surprisingly well considering she isn't even 3 years old yet. Today was a bit odd because she was "too scared" to go in with just her teacher so I had to join the lesson, but once in she repeatedly tried to kick away from me and from the teacher because "I swim without floaties BY MYSELF." So now she seems to be a little too confident.
3. Eating all the granita
Ahh granita, how do I even begin to describe you? It is a frozen snack (I hesitate to say dessert because I've recently learned that people here eat it for breakfast as well) that is sort of between sorbet and a slushie. It is less solid than sorbet but you don't drink it like a slushie? Anyway, it comes in a lot of flavors but the most traditional (according to our tutor) are pistachio and almond, though lemon, strawberry, coffee and chocolate are also common. I prefer stawberry, Chris likes pistachio, Owen is obsessed with lemon and Fiona is all about the chocolate. It is eaten with brioche on the side and all four of us love those too.
Anyway, we've been hearing about granita for ages and finally got around to eating it and well, now we're obsessed.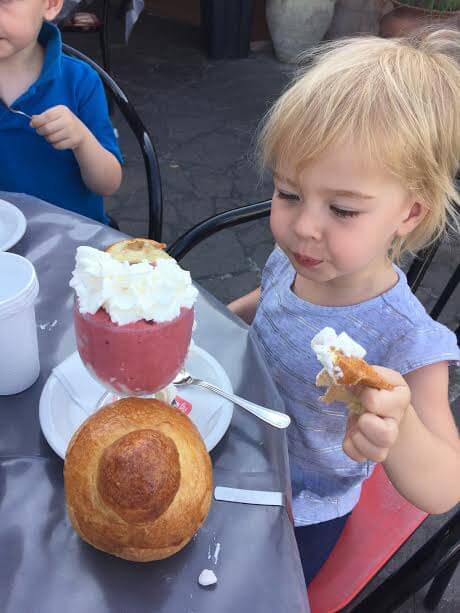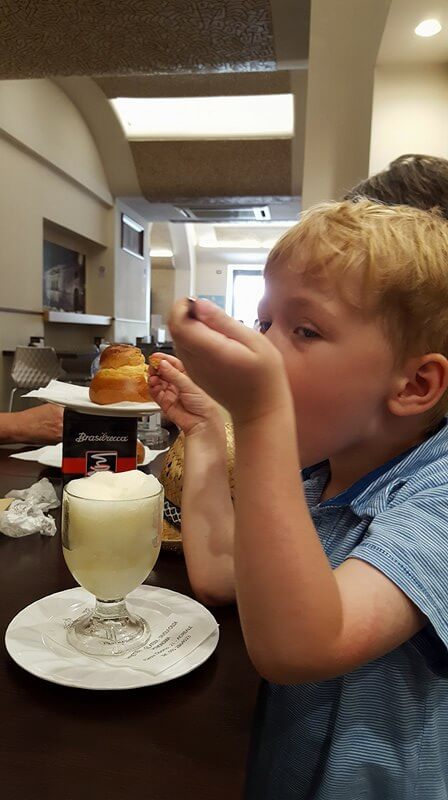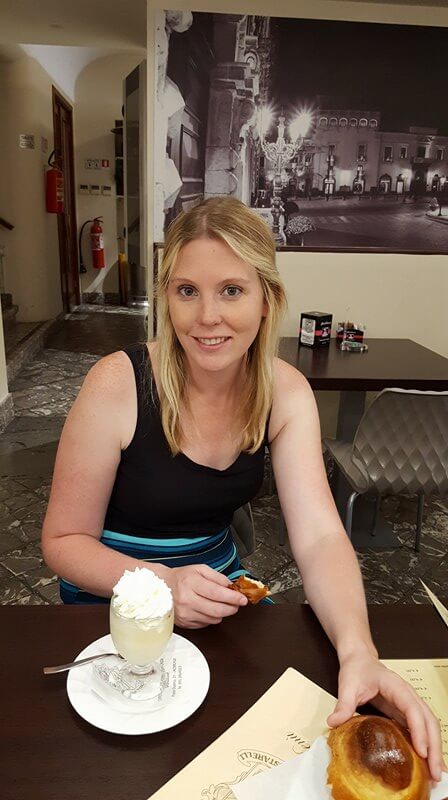 We've also learned that this annoying whistling noise that we've been hearing for months? It's been coming from a guy with a granita/gelato cart who whistles to summon people for their snack. As you can imagine, being able to just run outside our gate to grab some granita has not helped our habit.
4. Sitting in traffic 
Ok, maybe I'm being a little dramatic. But not very. I feel like we've spent half our lives stuck in traffic lately as there has been a ton of construction and a ton of accidents on the highway. Blerg!
But just for fun, here are some other sights from driving around recently …

Goat traffic! We always stop and let them get around because apparently if you hit one of them you'll find out just how pricy goats are.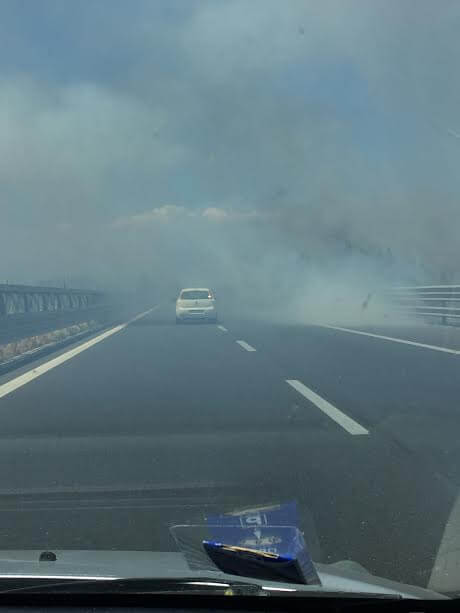 Why yes, that is us driving through a bunch of smoke. The side of the highway was on fire (the flames were right there) but everyone just drove on through. According to my friends who have lived here longer, this is a pretty common sight. I'm not sure whether the fire was on purpose since are constantly burning brush around here, or the result of someone flicking a cigarette out the window. 
Only in Sicily!