About five minutes after we arrived in Sicily, people started recommending that we visit the beaches at Cefalu. Specifically in June. On Friday, we made it there just under the wire, ha!
I've seen Cefalu described in several places as having some of Sicily's best beaches, and we could definitely see why. It was beautiful! Though the water seemed noticably colder than at Fontane Bianche for reasons that I assume are Science.
Cefalu is about 2.5 hours from us, on the north coast of Sicily on the Tyrrhenian Sea.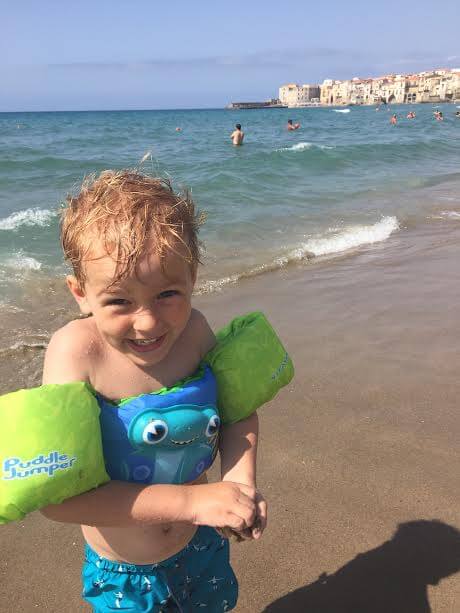 We stayed in what I thought was a regular (apartment-style) hotel that I found online — Royal Sea House — as I couldn't find an AirBnB that was calling to me. Once we got there it, it seemed pretty much like an AirBnB set up as the Royal Sea House turned out to be several apartments in a larger apartment complex — but we loved it. Perfect location, very comfortable and super-nice owners. I seriously can't recommend this place enough! If you are going there, definitely check it out. 
It was only a one-bedroom with a sofa bed in the living room for the kids, but it ended up being perfect for us and super comfortable and convenient. It was very close to the beach, a bunch of great restaurants and the old part of the city. After taxes and fees were factored in, it ended up averaging out to be about $140 per night; not ideal, but not bad at all for such a nice place and such a great location. If we ever go back, we will definitely try to stay here again.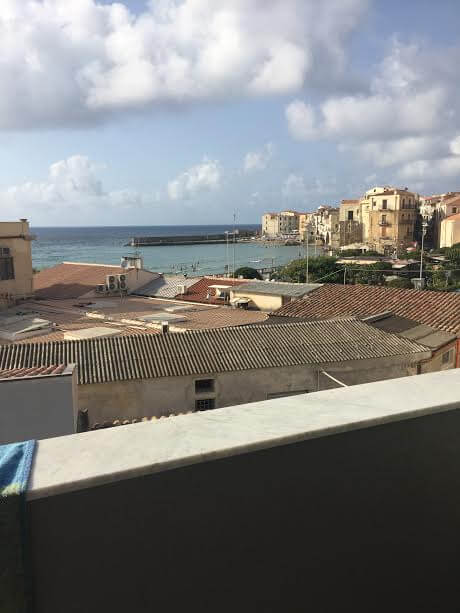 View from one of the two balconies at this place. It also had a super comfortable bed and amazing AC. Given how hot our own house has been lately, the AC felt great! 
Unlike other trips, the theme of this one was hanging out on the beach and eating a ton of food, not running around to a million sights. We ran into a few of them when we were walking around, but it just wasn't a priority this time.
They could not be cuter.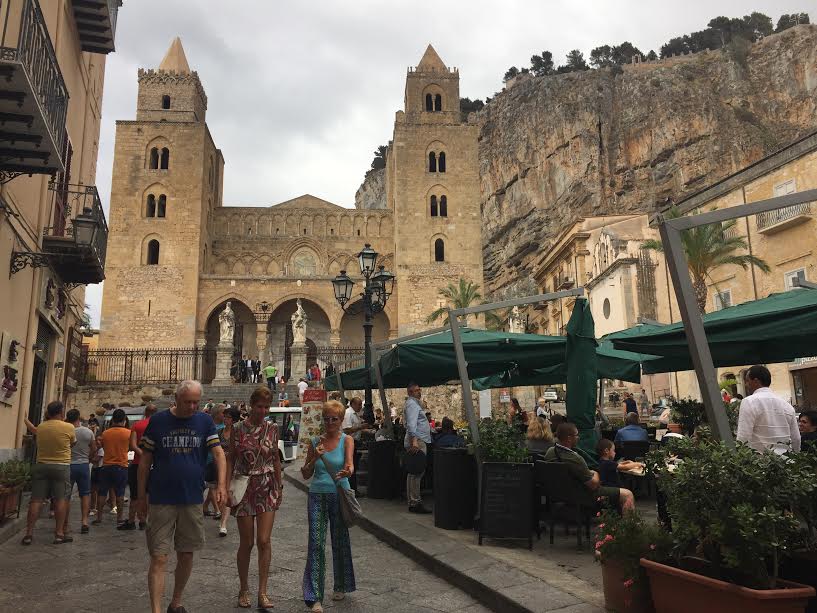 In the background, Duomo di Cefalu. We didn't go in, but did have breakfast at the restaurant in front of it Saturday and Sunday. Including this adorable cappaccino.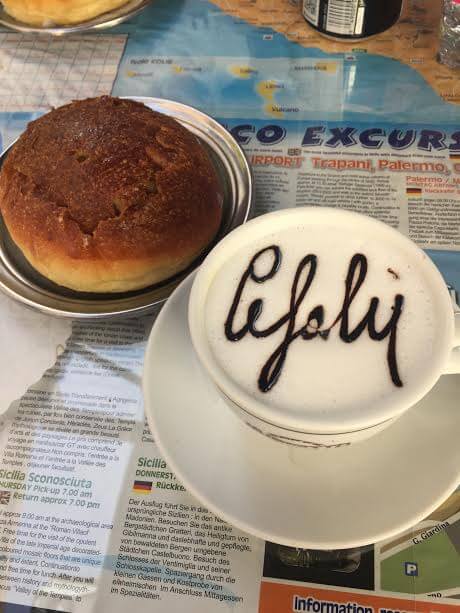 We had some great meals in Cefalu; if you are going we recommend Tivitti and Al Gabbiano.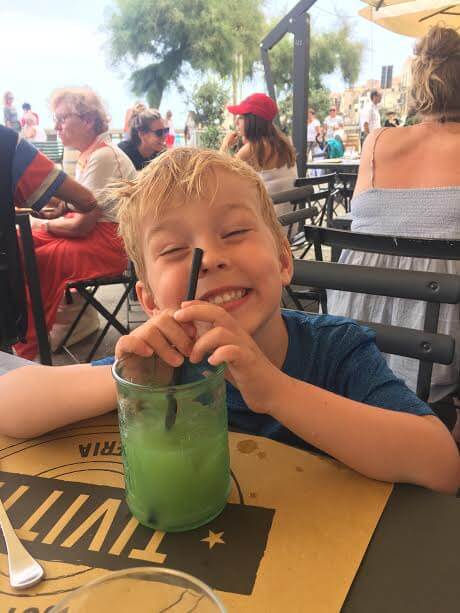 Green apple juice is a big thing in Sicily. I could be wrong but I don't remember seeing it anywhere before we came here. It is pretty good though.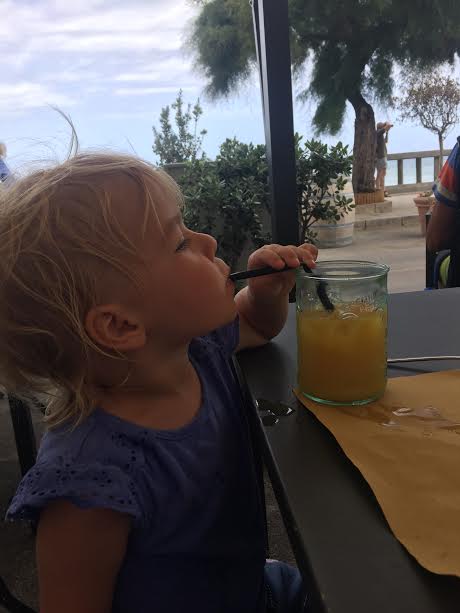 While we were stopping to eat some ice cream, we stumbled into the Roman baths.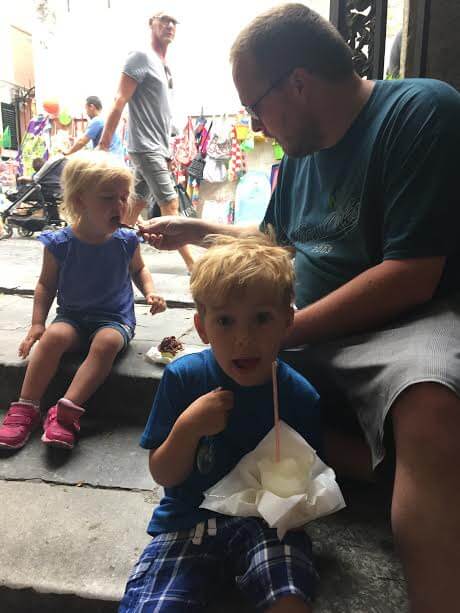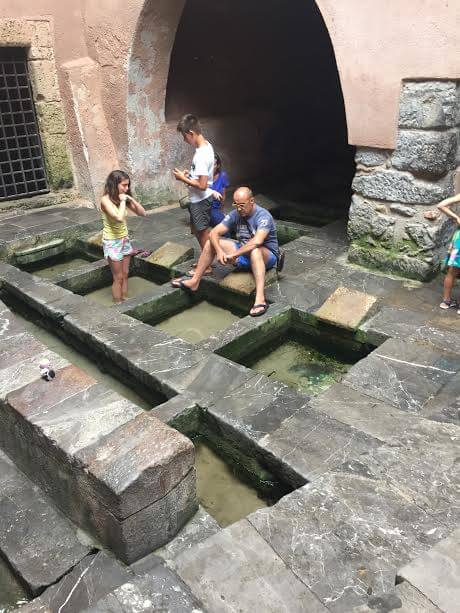 Then we were walking through the old city and bam! Random archway led to a little beach (separated from the other lidos near our apartment) and the old fishing pier.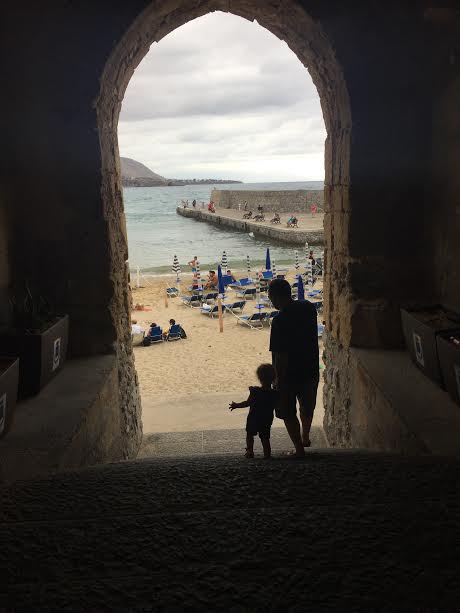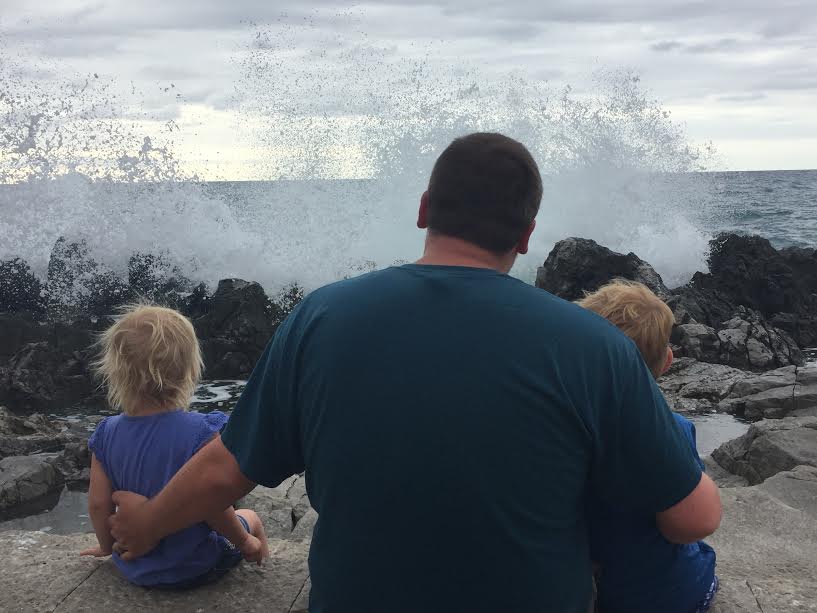 Every time we'd go outside, Owen would say he "just really needs to go look at the water because it is so beautiful." No disagreements here! We'll definitely be back, possibly as soon as September with some family members. It was a great trip!