Cliff note's version: Lido San Lorenzo = awesome (and spendy). They deliver food and drinks to your chair!
Long version:
My friend Annie and I loaded up the kids Tuesday for a trip to a beach she'd visited before, Lido San Lorenzo. It is located near Noto (a town we visited last November), south of a nature preserve called Riserva Naturale Orientata Oasi Faunistica di Vendicari (long enough title, eh?). It was about an hour and 20 minutes or so to get there, so a bit longer than our usual spots Cassibile and Fontane Bianche.
So, my first impression of this beach was FANCY.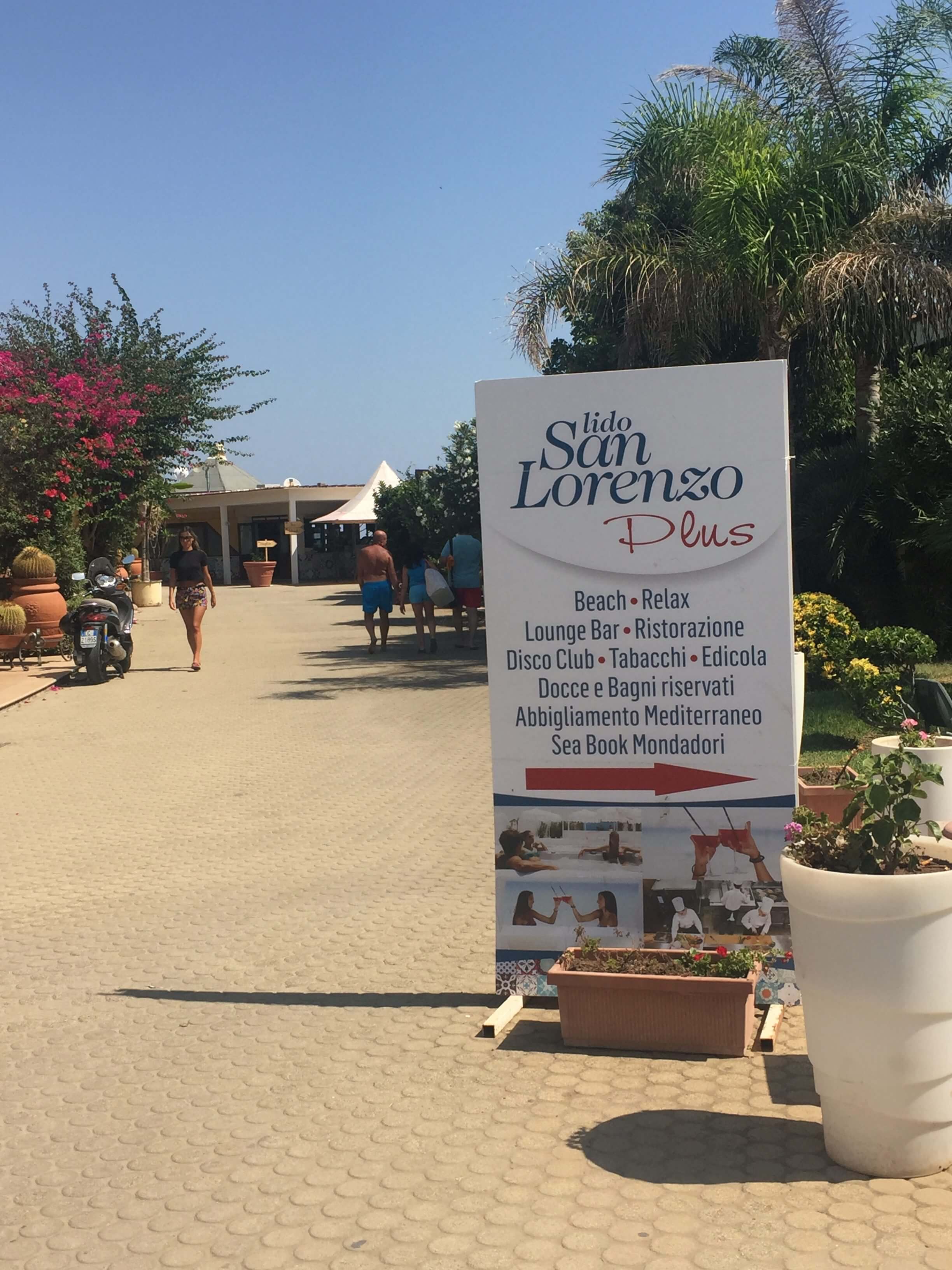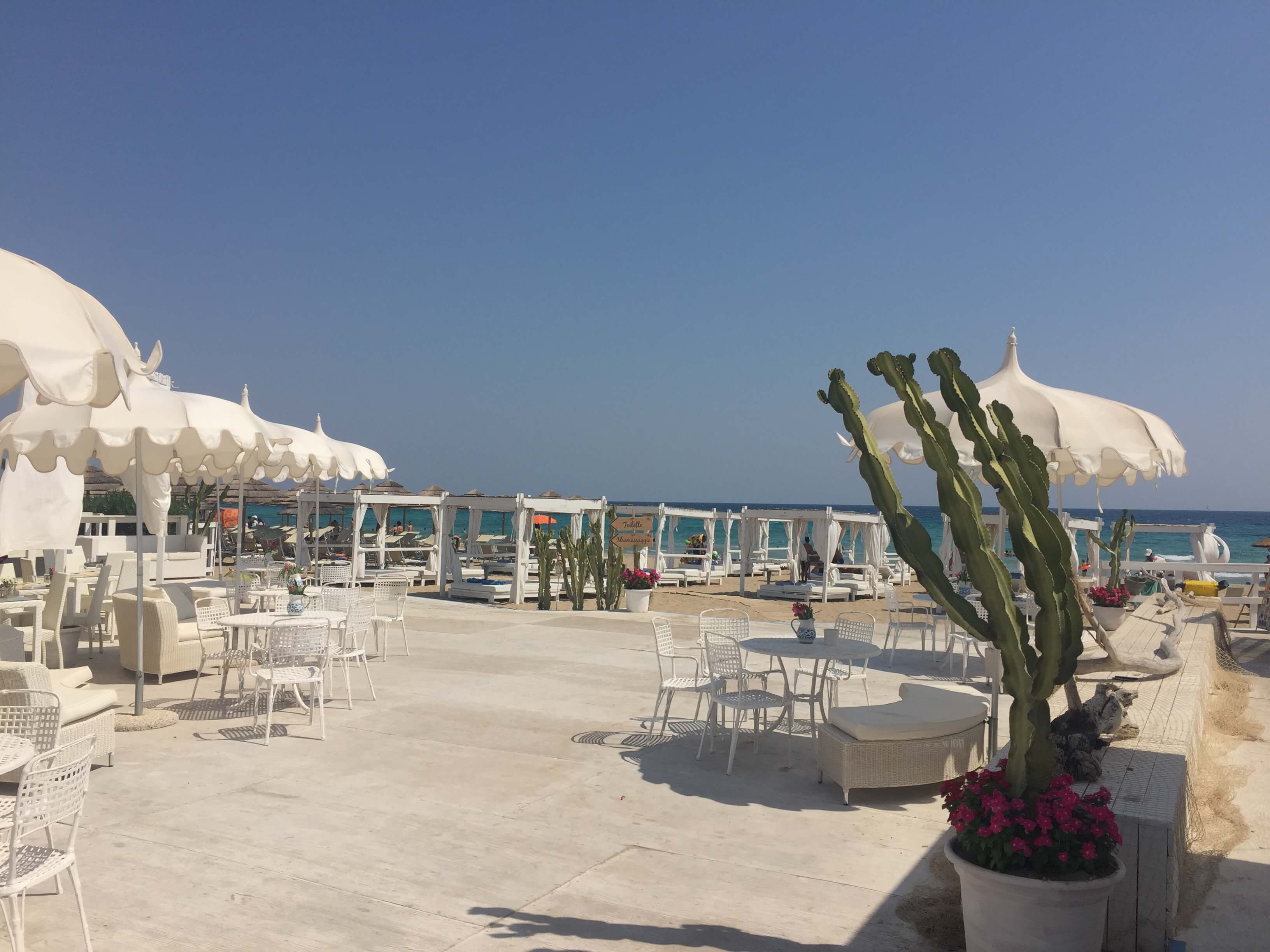 We only went for the beach, but I guess there is a spa as well? Plus a bunch of other activities, according to their website. There is a restaurant, a pizzeria and a self-service type tavola calda situation as well. Annie luckily knew to call ahead a reserve chairs from the first time she visited, so she did that early in the week (if you are planning to go, she said there was one front desk person who spoke English). I believe our two sunbeds + umbrella cost 30 euro for the day, plus another 6 euro for the kids' admission.
We could have rented a big bed like this, but it would have been 60 euro. Even bigger ones (that fit four) were 100 euro, though prices are different at different time of the summer (August is peak).
The water here was as beautiful as Cassibile, but with chairs and amenities like Fontane Bianche (but better). Once you get there, you can download their app and use it to order drinks and (after 12:30/1) food that is delivered to your chair. Surprisingly promptly, I might add. We got a couple rounds of cocktails, plus pizzas that turned out to be both really tasty and a bargain at only 4 to 5 euro each.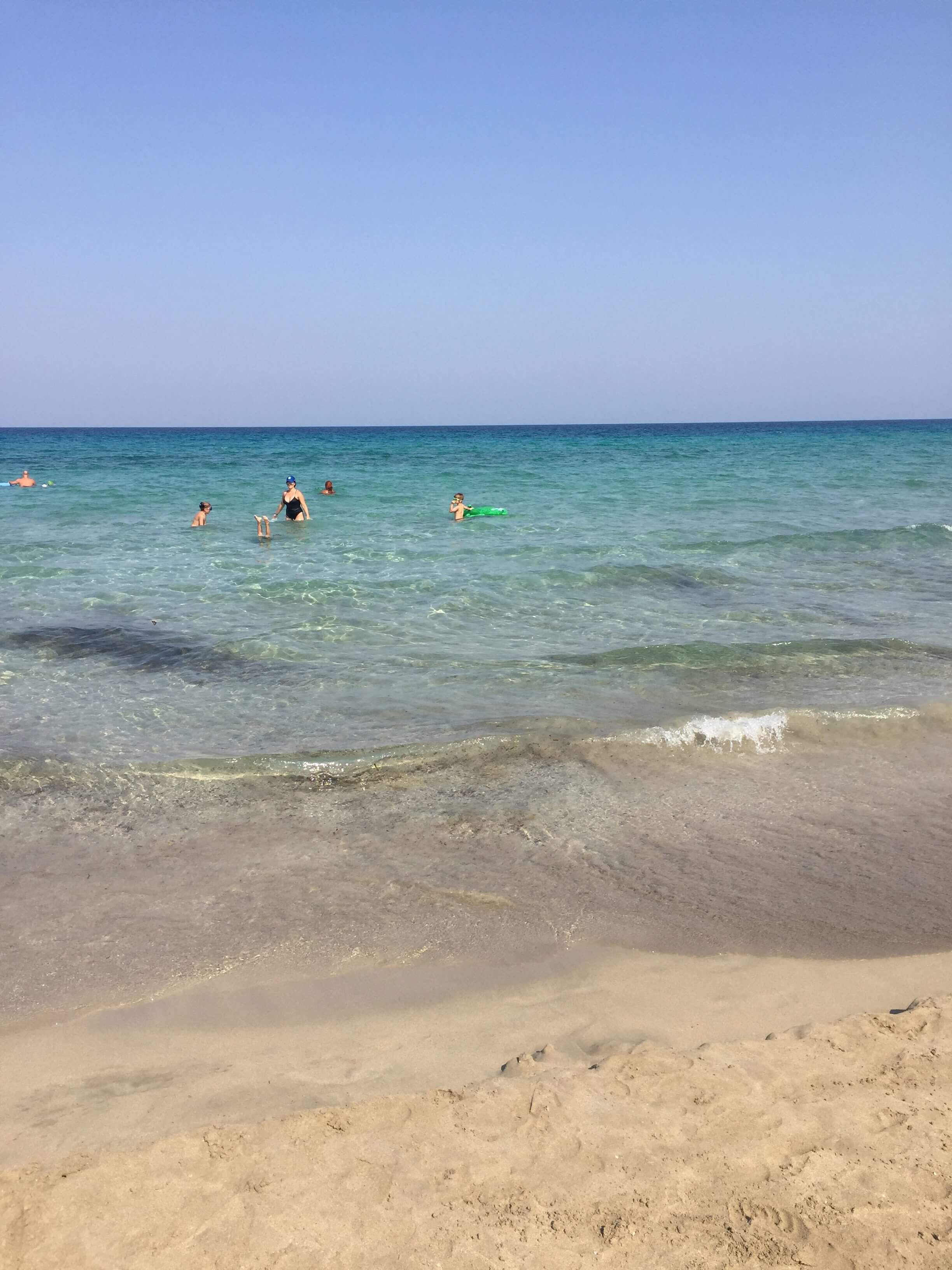 The water was great and so was the aperol spritz, so it should come as no surprise that we ended up staying most of the day. Owen and I never wanted to leave the water!
I would definitely suggest this as a good splurge sometime. The extra 20 to 30 minutes compared to Cassibile isn't the best (and obviously it is a bit more expensive than other beaches) but if you are making a whole day of it those aren't a big deal. It felt seriously luxurious to just be able to summon drinks and food to our table with the press of a button (ok, Annie had that app so I wasn't even doing the pressing, ha!). And almost relaxing? Like, as close to relaxing as you can get when on a beach with two little kids. Splurge. Worthy.
I also wanted to give a quick shout out to our new favorite pool destination — sorry, Alphio's! We are loving the Hotel Sigonella Inn in Motta Sant'Anastasia! I'd actually read about this place on another blog from 2011 before we'd gotten here, but once I arrived I'd heard that it had been shut down or that it was open but sketchy. After some friends tried it out and said it was great, we decided to go ourselves. Sig Inn, where have you been all our lives?! Only complaint is that getting a spot there was a pain the last time, though I attribute that mostly to it being August and a lot of people here are off for most of the month. Anyway, it is 3 euro per seat but if they don't have chairs you can put your stuff on the deck for free. One warning: the deck is insanely slippery. All three of us have hit the deck at least once.
It has a great baby pool that sort of overhangs the main pool, which is pretty cool looking. It is only a couple feet deep in there, but quite a large space so pretty perfect for when we go with friends and want the crew contained so we can chat for more than 30 seconds.
People jump off this ledge into the pool, which makes me laugh because it feels like something you'd get yelled at for in the States. 
There is also a SWIM UP BAR (!) that I'm hoping to visit with friends next week once my kids are in school.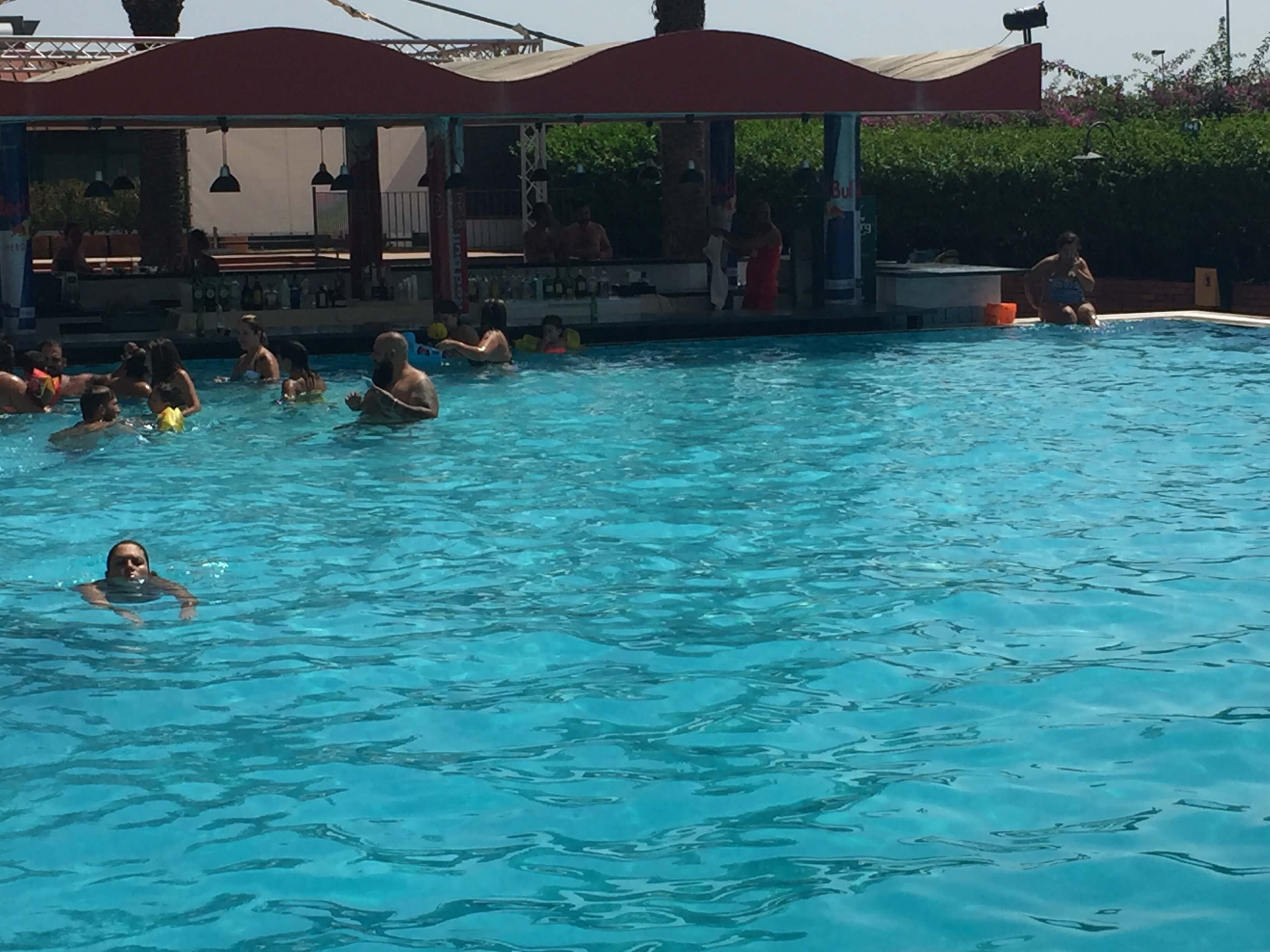 BUT, the thing my kids love most is this: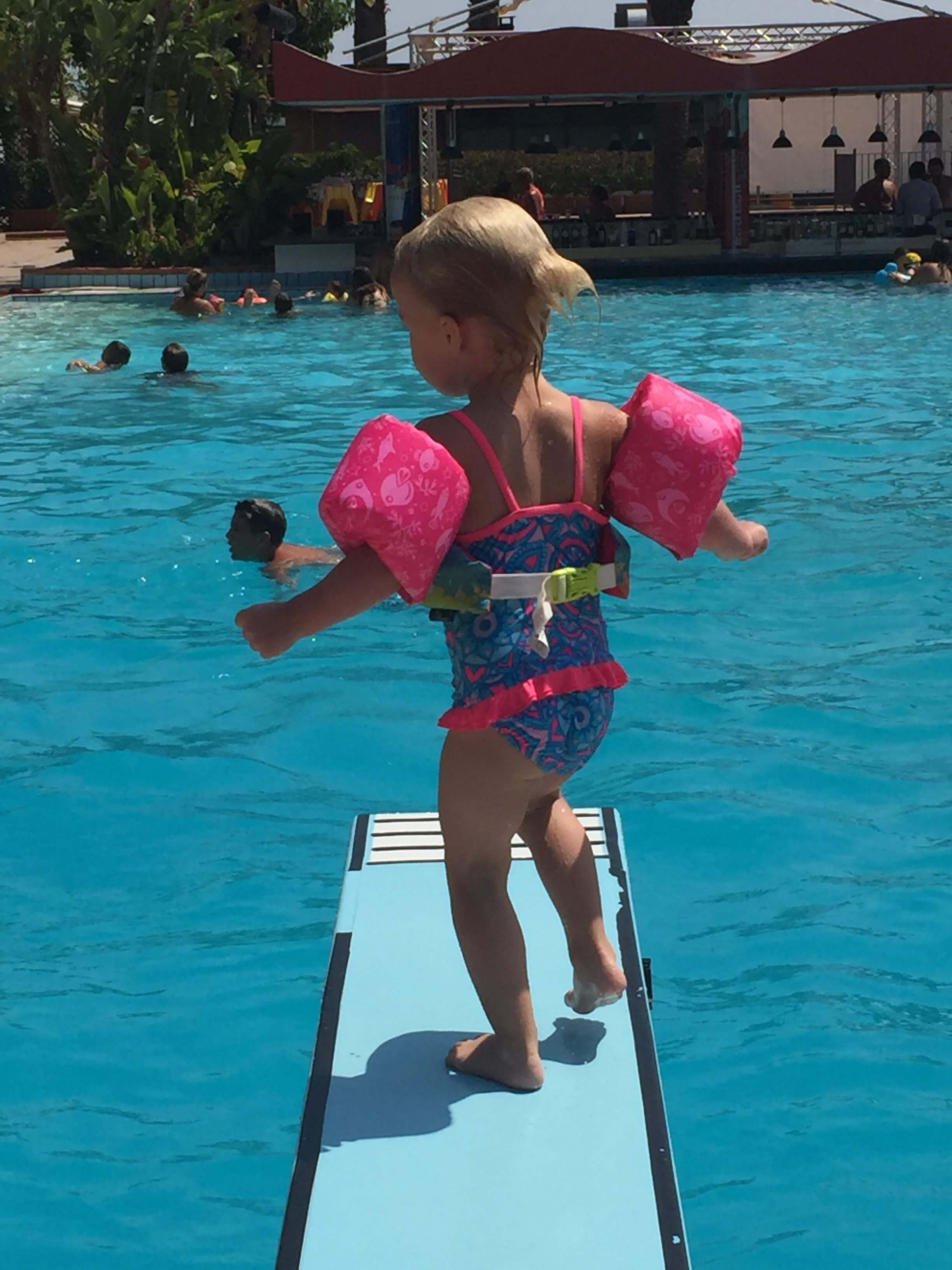 Diving board, baby! They were nervous the first day and wanted me to "catch them," but now they are absolutely obsessed with jumping off it. Constantly.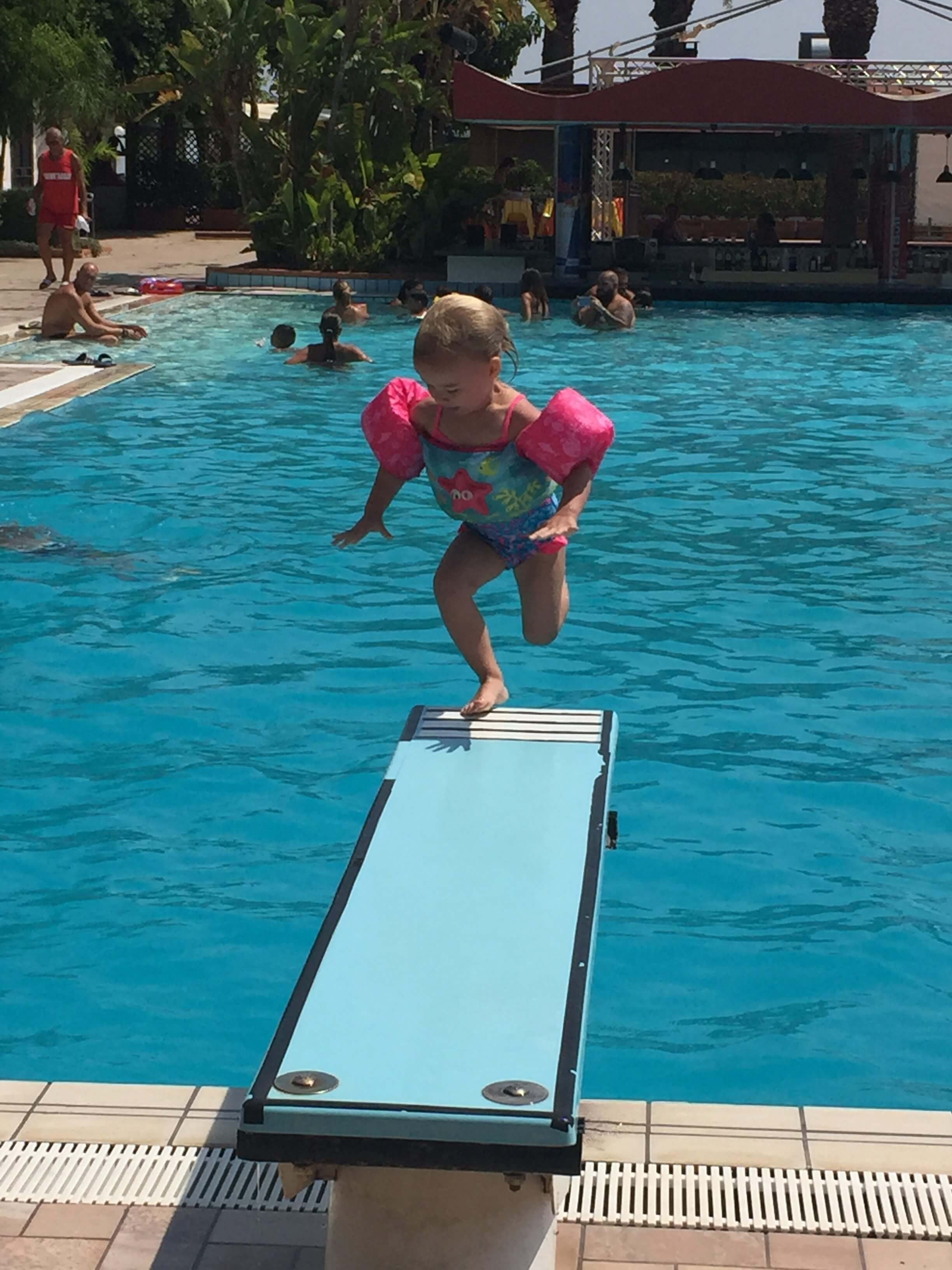 Oh, don't mind Fiona. Just doing something unexpected and TERRIFYING here, per usual. 
If you haven't been, check it out! I'm hoping we have at least a few more weeks before they decide it is fall and close up shop.