Oh, hey there. It's been a little while since I've posted, but we've been keeping busy over here trying to squeeze out the last bits of summer with lots of outdoor activites. We're excited for the weather to cool down a bit, but I know soon enough we'll be missing our beach days!
Today some friends and I finally went over to the Casa Delle Farfalle — the butterfly house. I've been meaning to go here all summer, but once it got so hot the idea of standing in what is basically a greenhouse got way less appealling. Today was basically the perfect weather for a visit, and we had a great time.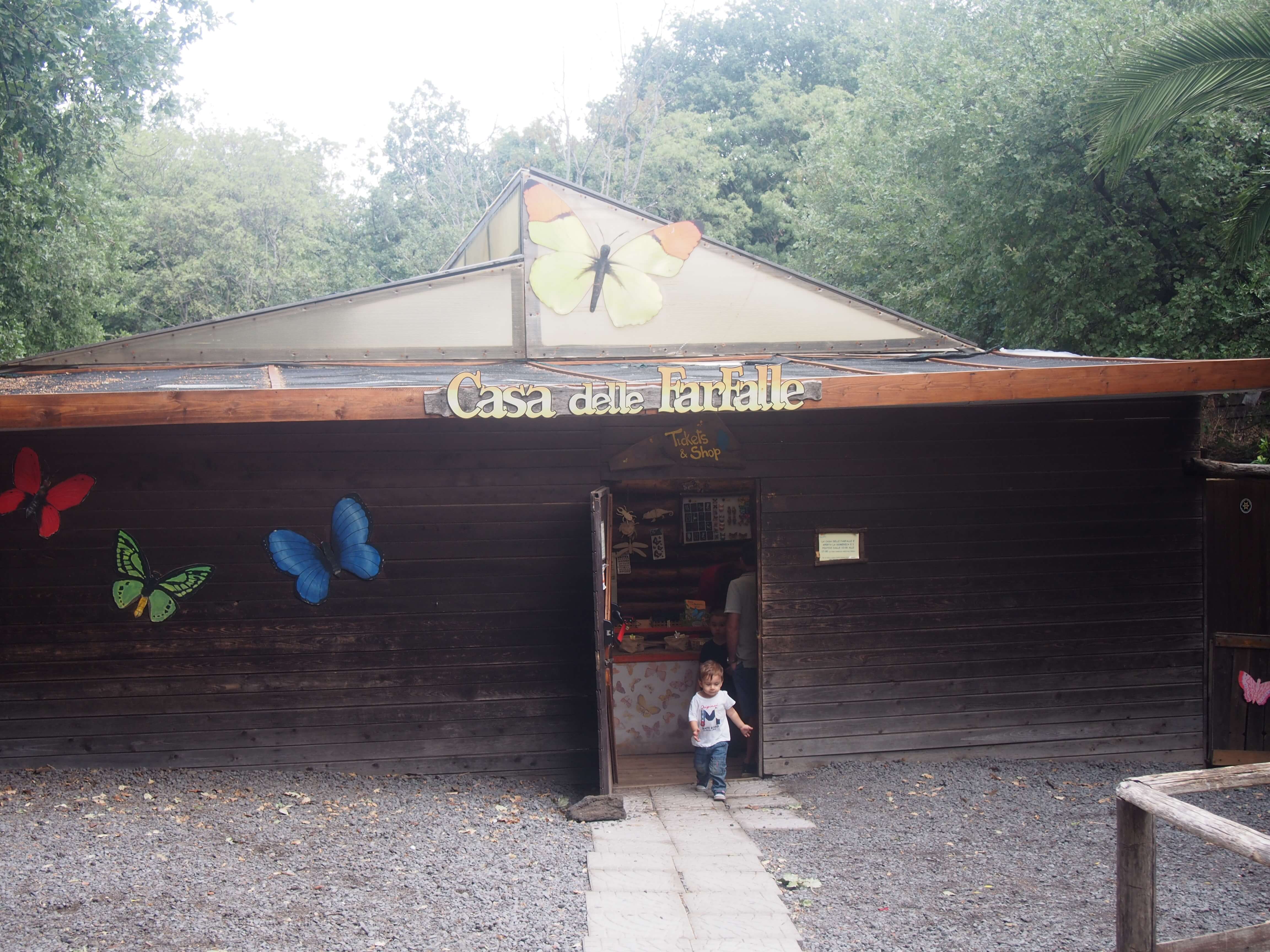 The Casa Delle Farfalle is located within the Parco Monteserra in Viagrande. Admission is 5 euro for adults, 3.50 for children older than 4 and free for those younger. They also had a couple package deals; one adult and two kids, for instance, was 10 euro. Parking was 2 euro, which we only found out after a friend attempted to leave and wasn't allowed to without coming up with the cash. Whoops.
The butterfly house itself isn't huge by any means, but the kids really liked it. I did feel a little bad for the butterflies though; there were six kids in our group and they were pretty much all shrieking at various points. On the other hand, I don't actually know if butterflies have ears so …?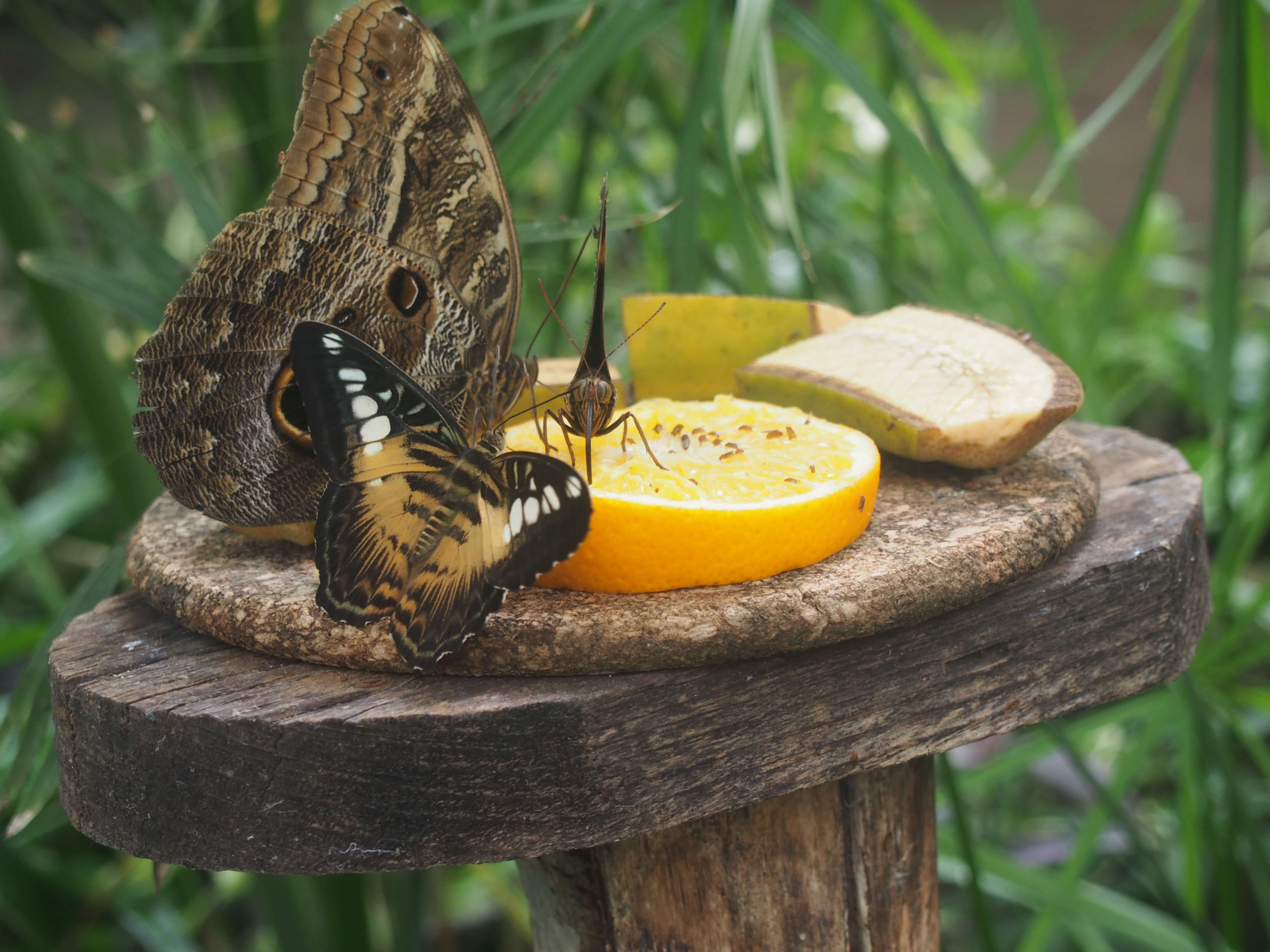 There were some really gorgeous blue ones, but I didn't manage to get a picture of one with its wings open that isn't super blurry.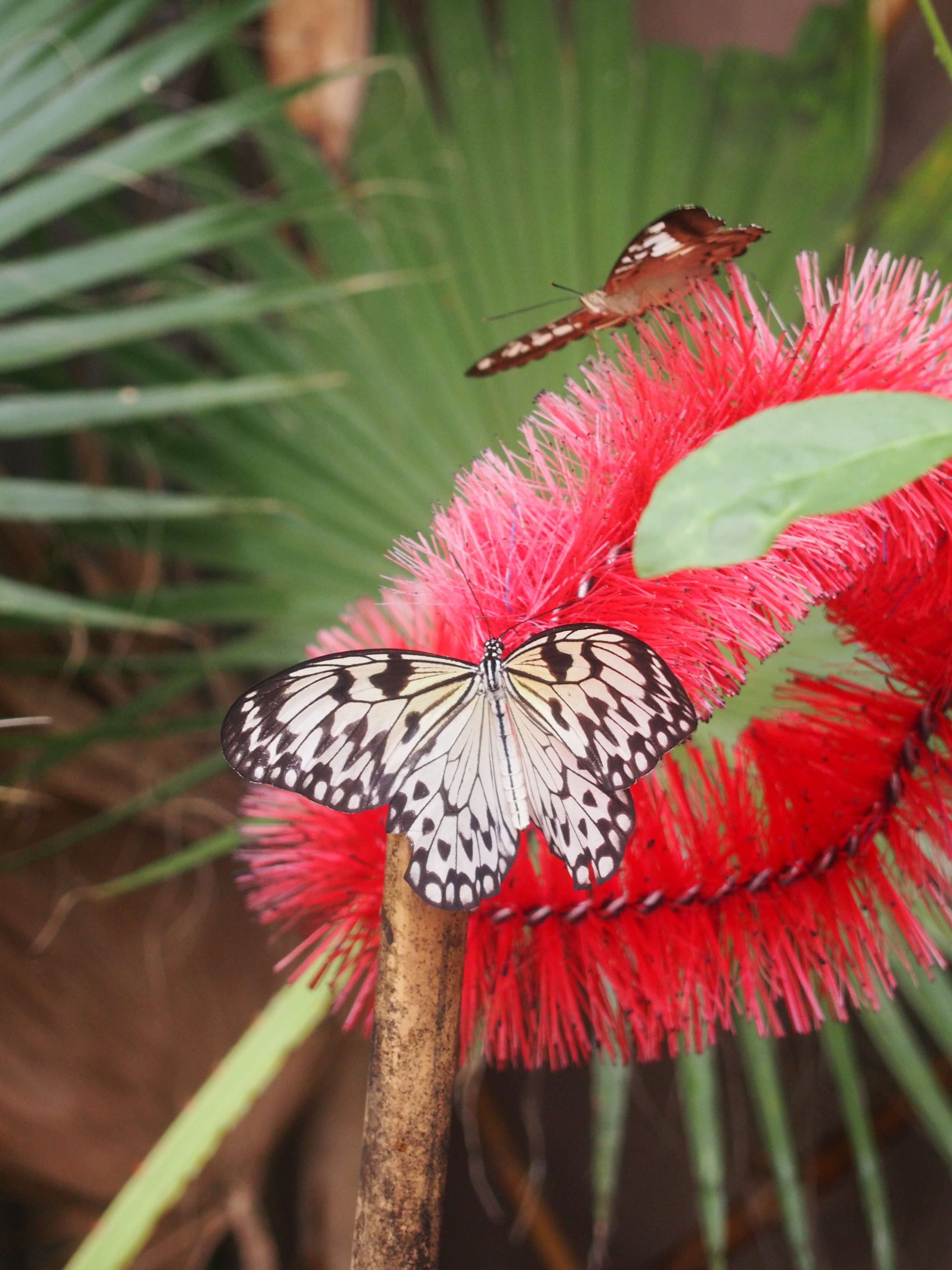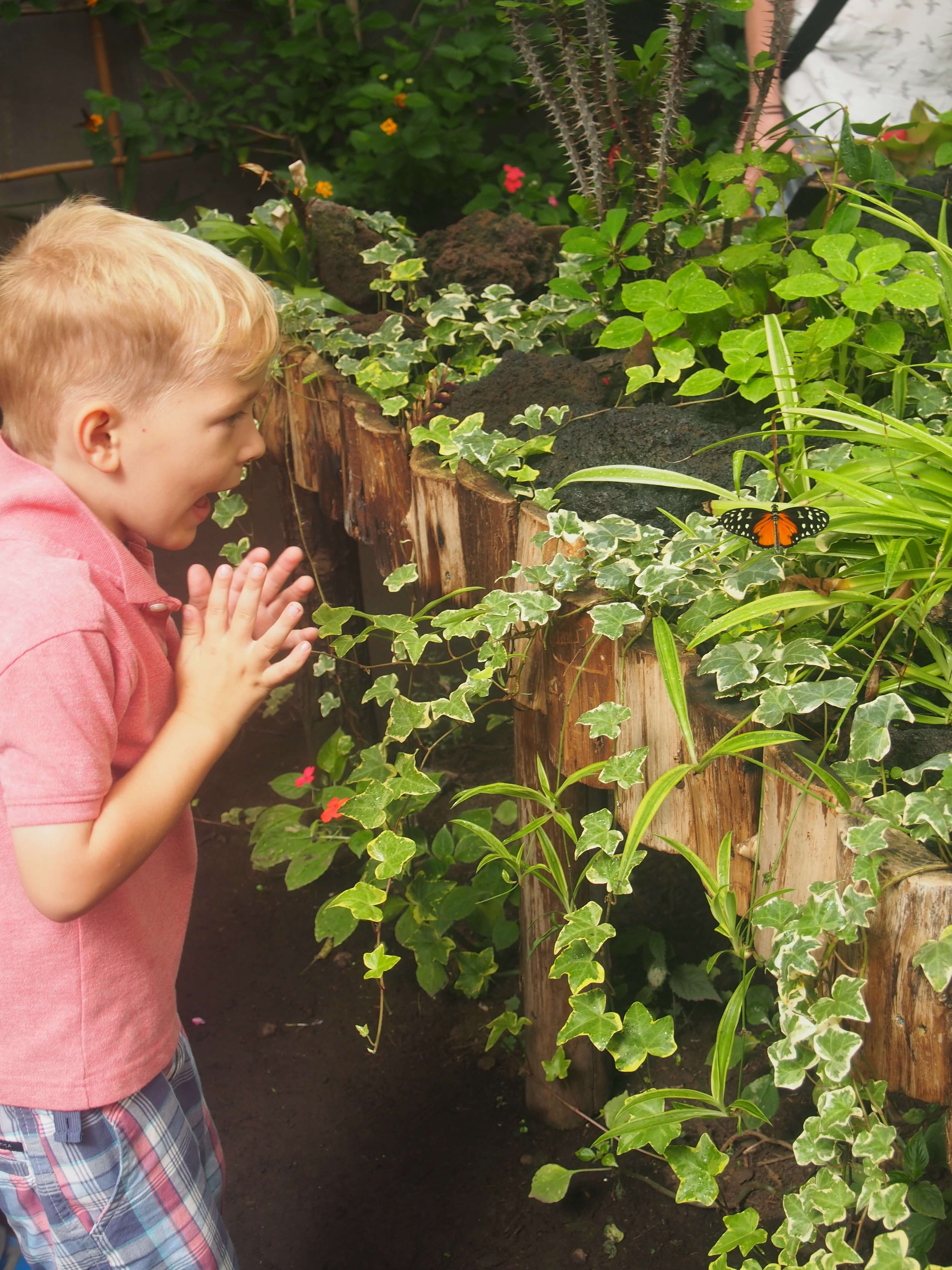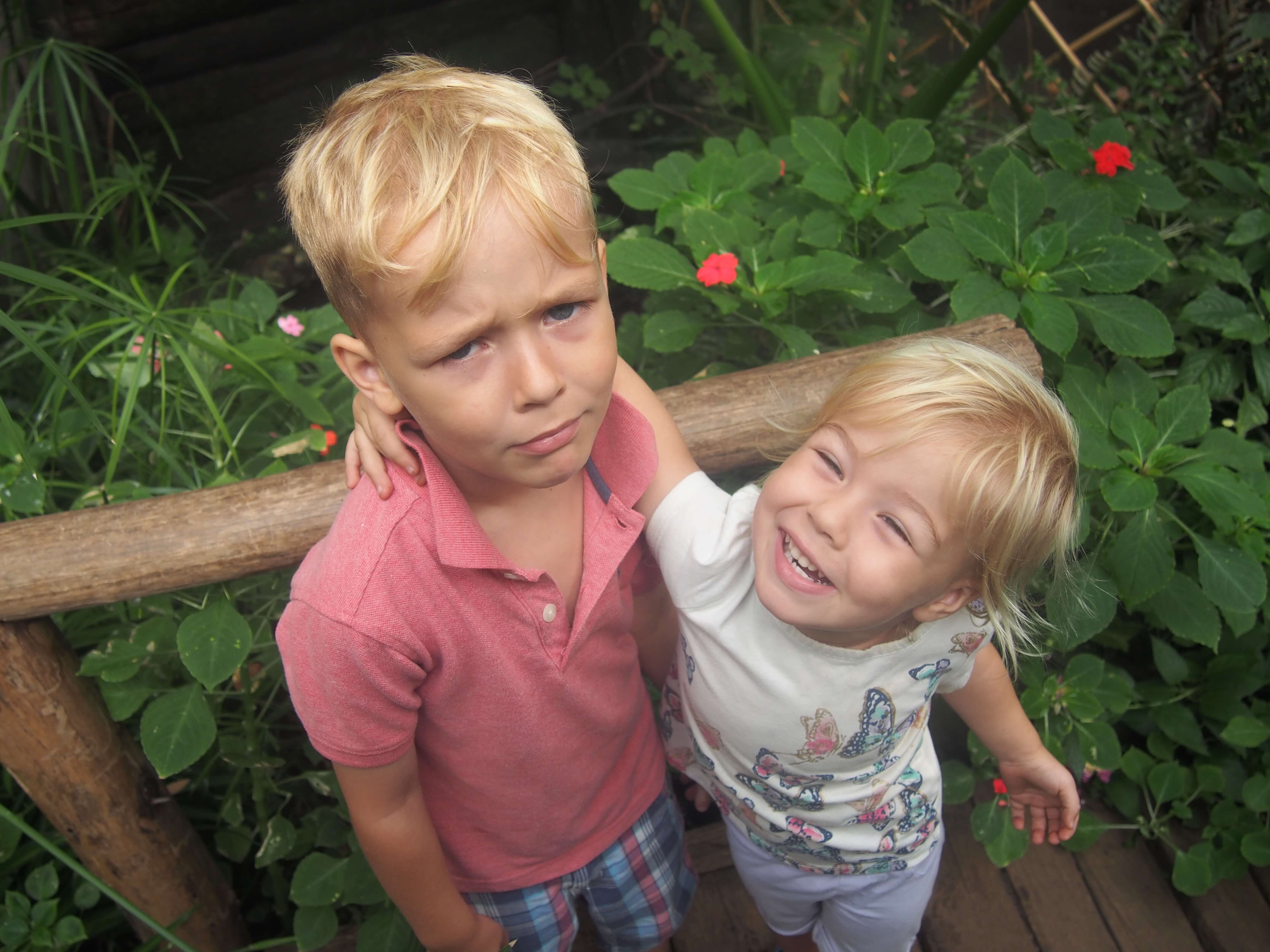 At least one of my kids will smile for the camera. I swear, he did have fun. 
An English-speaking employee at the casa popped by to show the kids a couple of stick bugs, though he couldn't get any takers on actually holding either of them. He also found some caterpillers and eggs on a leaf to show the kiddos, and explained to them about how once the caterpillars make a cocoon they are moved into a climate-controlled nesting box. According to a sign on that box, 20 or so butterflies emerge from their cocoons each day, but we didn't get lucky enough to witness this.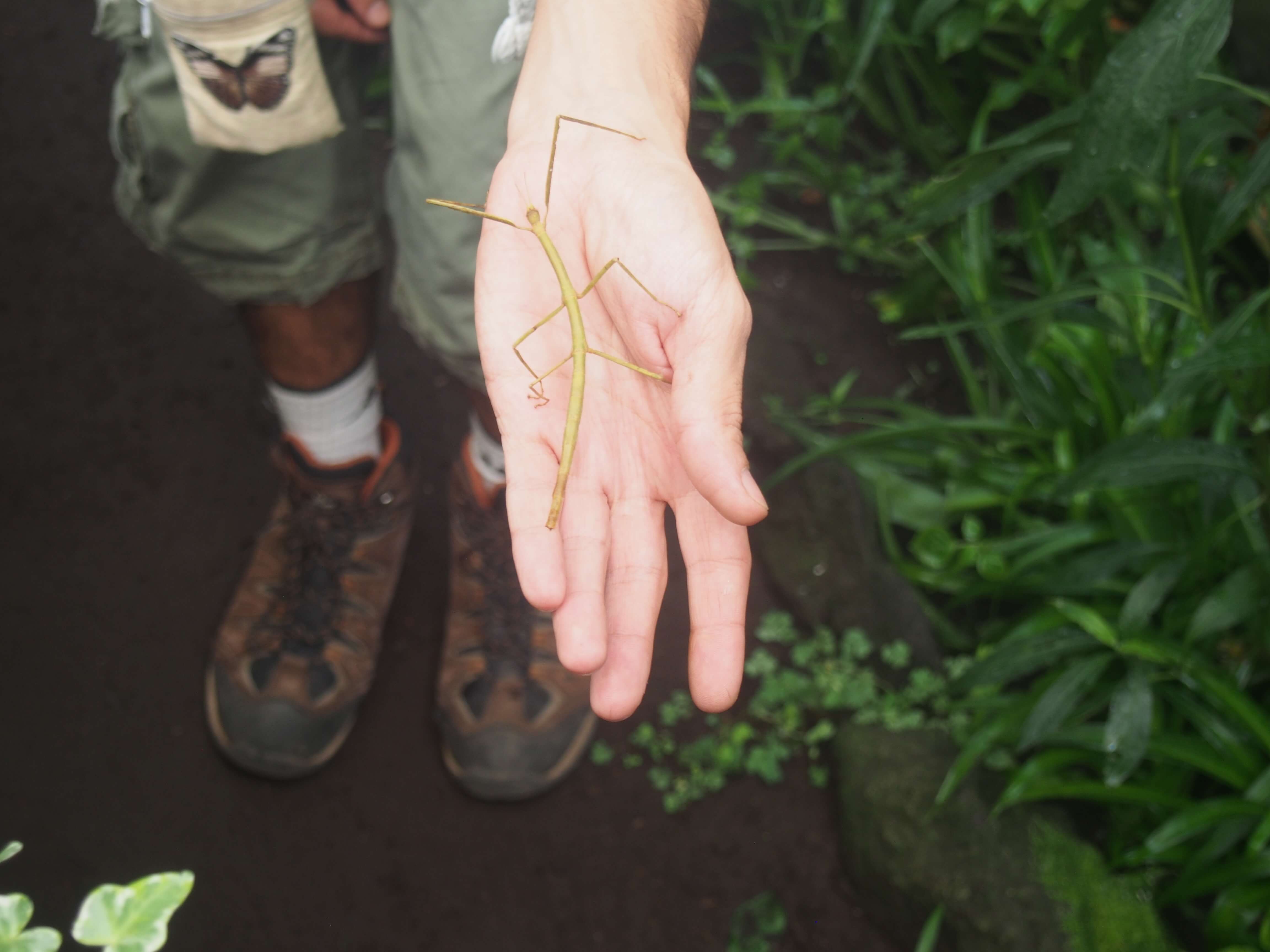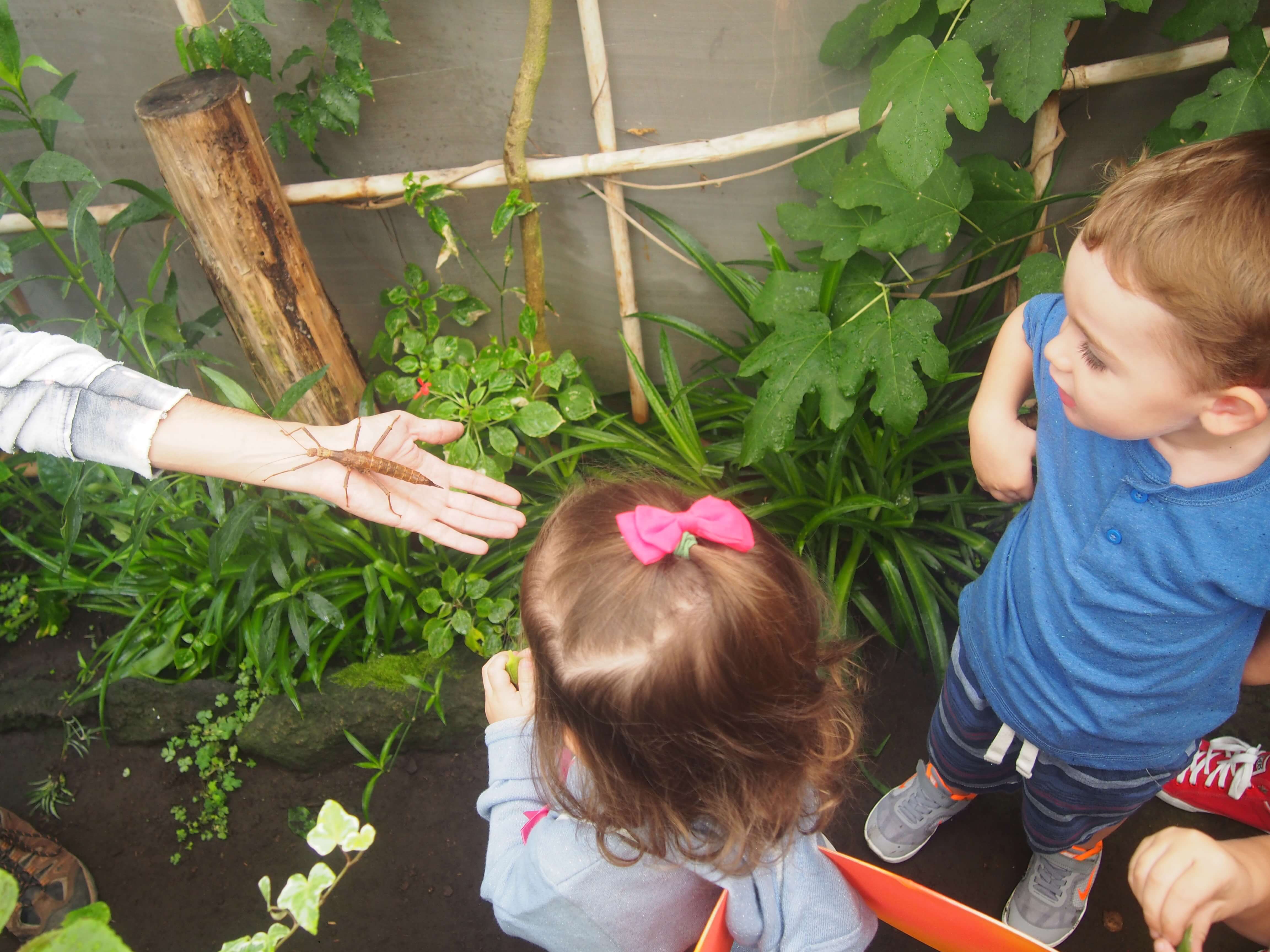 The Parco Monteserra seems to be pretty big, and there are a bunch of other outdoor activities on sight, including trails for hiking and mountain biking. What I'm most interested in is alpine tubing, where you slide down a hill on a tube the way you would if you were going sledding, but sadly this is only available on Sundays and I'm not sure when I'll make it out. Especially as Chris thinks it sounds dangerous. But isn't that the fun?
Today, we settled today on just letting the kids play on the playground equipment outside the Casa. There were tons of picnic tables around, so if we go back anytime soon I would plan on taking a lunch.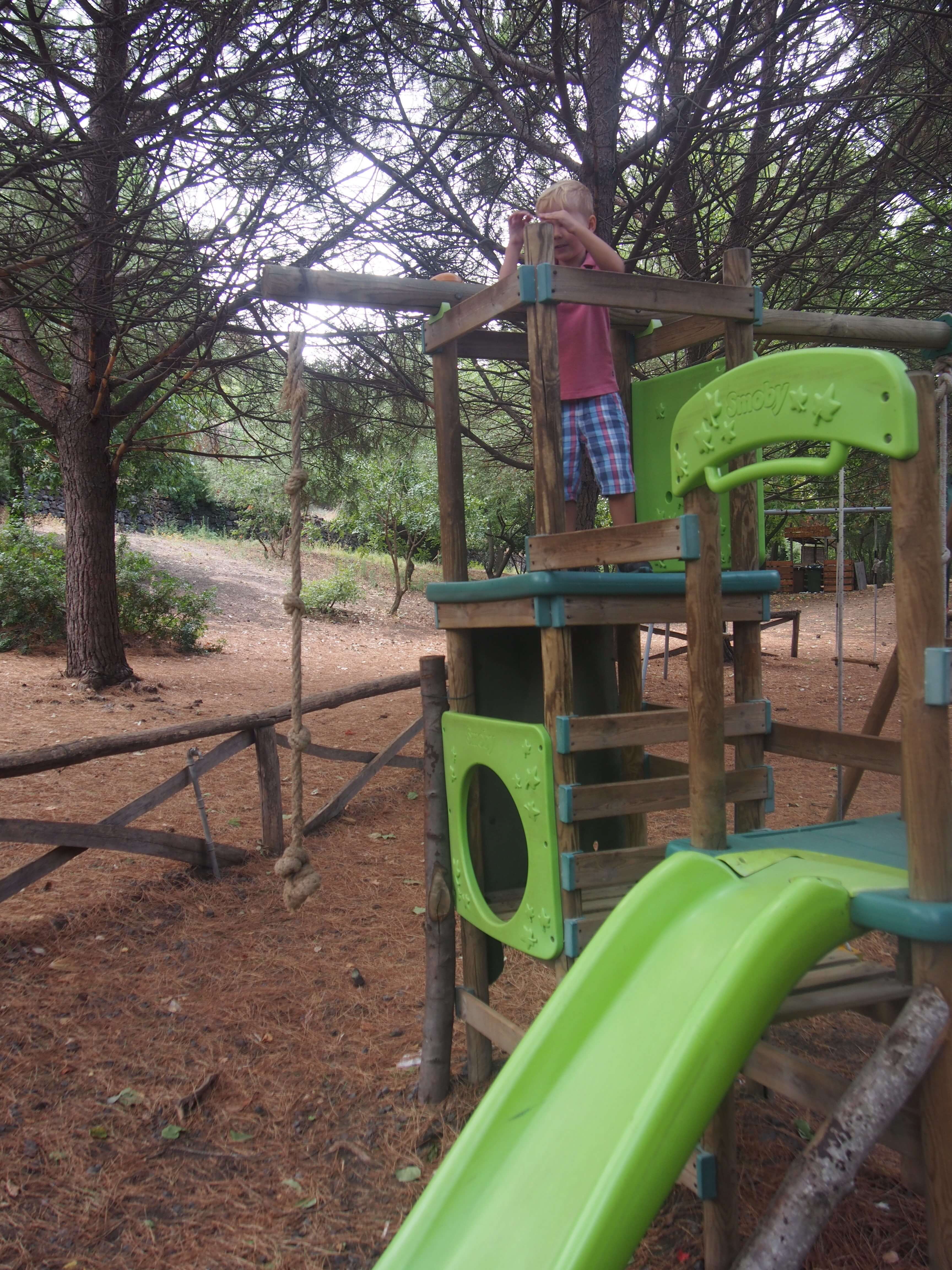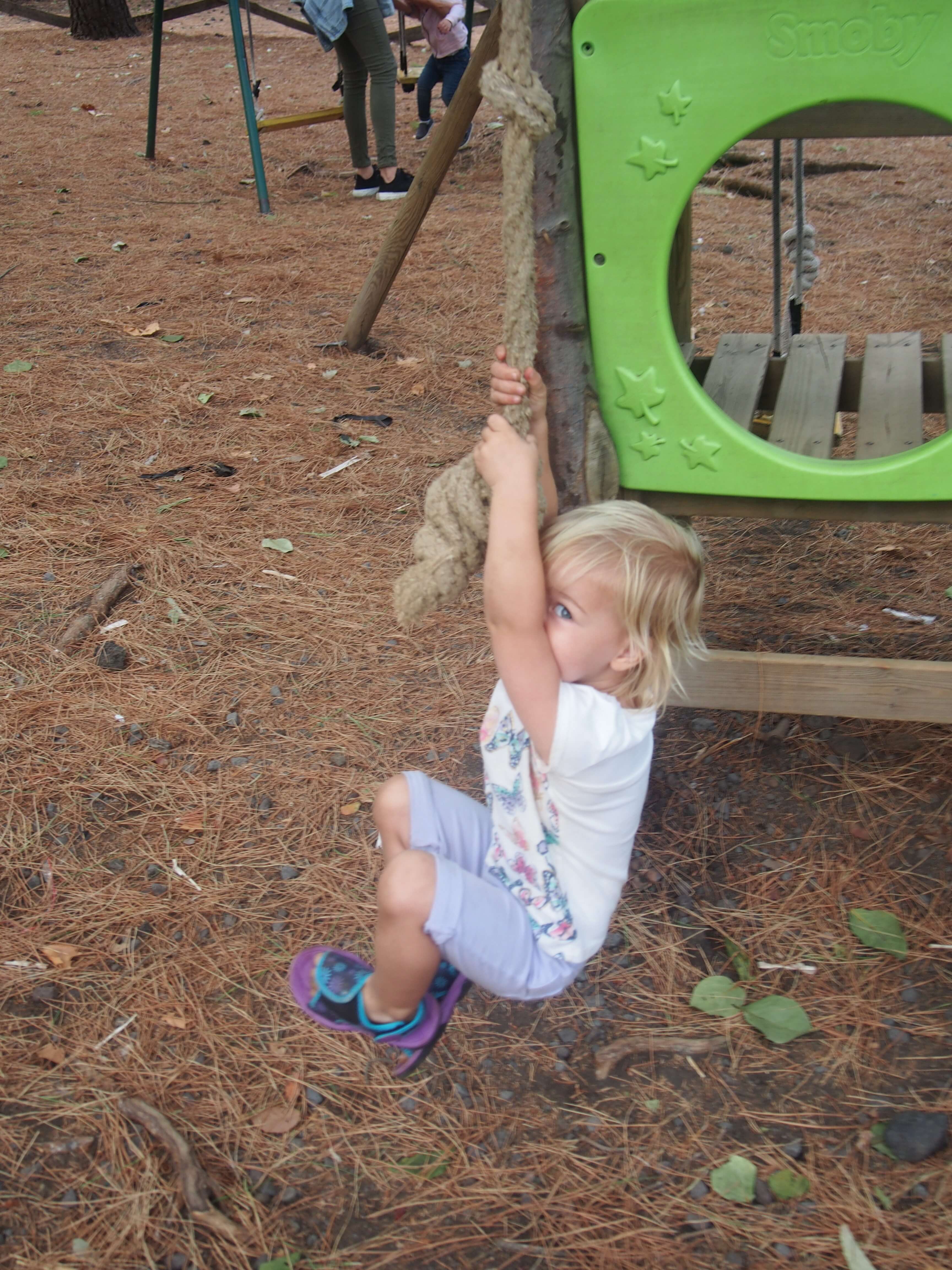 If you are planning to visit, I'd go soon — from what I've heard, the butterfly house closes in October. Hours are pretty limited as it is; on Sundays and holidays it is open from 10 a.m. to 5 p.m., but the rest of the week it is only open between 10 a.m. and 1:30 p.m., with the last admission at 12:30.
While it certainly isn't the largest or fanciest kind of place, my kids had a blast looking at the butterflies. I'd say it is worth a visit!