As I mentioned in my last post, we had a great time with the kids at Oktoberfest!
That said, we also had a great time at Oktoberfest without the kids. How? By using a babysitting agency for the first time.
I know that using a babysiting service isn't everyone's cup of tea, and I understand why. However, for us it was an overwhelmingly positive experience and one I would feel comfortable trying again if the occassion called for it.
One of the reasons that we picked our hotel was because it allegedly had childcare available for a fee. This turned out to be just a referral to the Agentur Mary Poppins Munich, an agency that matches people with pre-screened babysitters, full-time nannies, elder care providers, etc. I got in contact with them early in the summer to see if they could connect us with a babysitter for the two times we had reservations at the beer tents, letting them know my criteria along the way (main ones: at least 20 years old, experienced in childcare, spoke at least some English). From there, they set me up with contact information with one of the sitters working with them who met our requirements and we e-mailed back and forth with her to get everything squared away. The fee for connecting us with the babysitter was 50 euro, then we paid her an hourly rate.
So, our babysitter was Veni — a 20-something physical therapy student in Munich who has worked for Mary Poppins for a while, including during last year's Oktoberfest for other families at our hotel. She described herself as speaking "some" English, but her English turned out to be almost flawless! I was worried that the kids would freak out about us leaving Sunday night, so I brought a bribe (a carton of Hatchimals) for her to give them as we were leaving. Turned out, that was completly unneccessary because they were basically in love with her the second she walked in the door.
She took them to the park, colored with them, taught them new games and — best of all — got them to sleep before we got home. Victory! We heard about Veni endlessly for the next two days.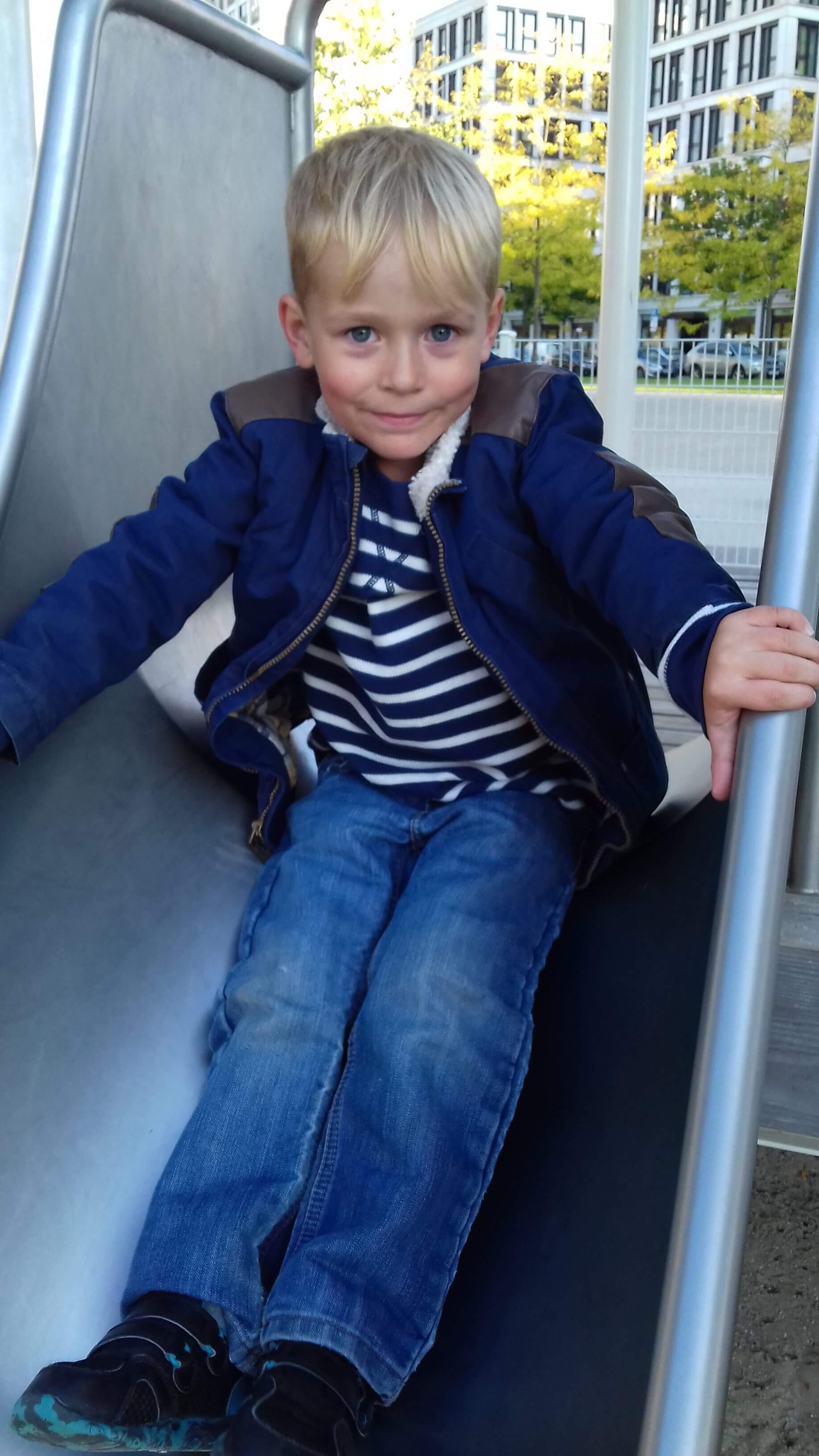 Photo credit: Venire Bytyci, who was nice enough to send me these gorgeous pictures she took! 
Veni also helped us out massively on Tuesday afternoon/evening by watching our friends' three children, Philip, Henry and Sadie, too. Mike and Andrea had planned to bring their regular babysitter with them to Munich, but something came up about a week beforehand and they were scrambling to find someone to watch the kids so they could keep our reservations. I asked Veni if she could manage all five kids (for some extra cash, obviously) and she was nice enough to step in and help out. And was brave enough to take the whole crowd to the nearby park!
I think they had a blast, don't you?