I can't remember if I've mentioned it, but Owen (who turns 5 next week!) has turned into quite the little museum enthusiast. (He was real pissed when the adults lost interest in the Deutsches Museum before he did a few weeks ago, but hey — Hofbrauhaus was calling).
So naturally, Owen has been eager to go to the volcano museum near us for months, ever since we heard about it from someone else in passing. Unfortunately I'd kind of dropped the ball on going because I was confused on how to arrange a visit and just being  lazy about getting it figure out.
Luckily for us, a local playgroup arranged a visit the Museo dell'Etna on Friday and we were able to tag along! Turns out that you need to make arrangements ahead of time with a group of at least 20, and price apparently depends on how many people are coming. I ended up paying 16.67 euro for the three of us, and I'd guess that about 12 families came to the event.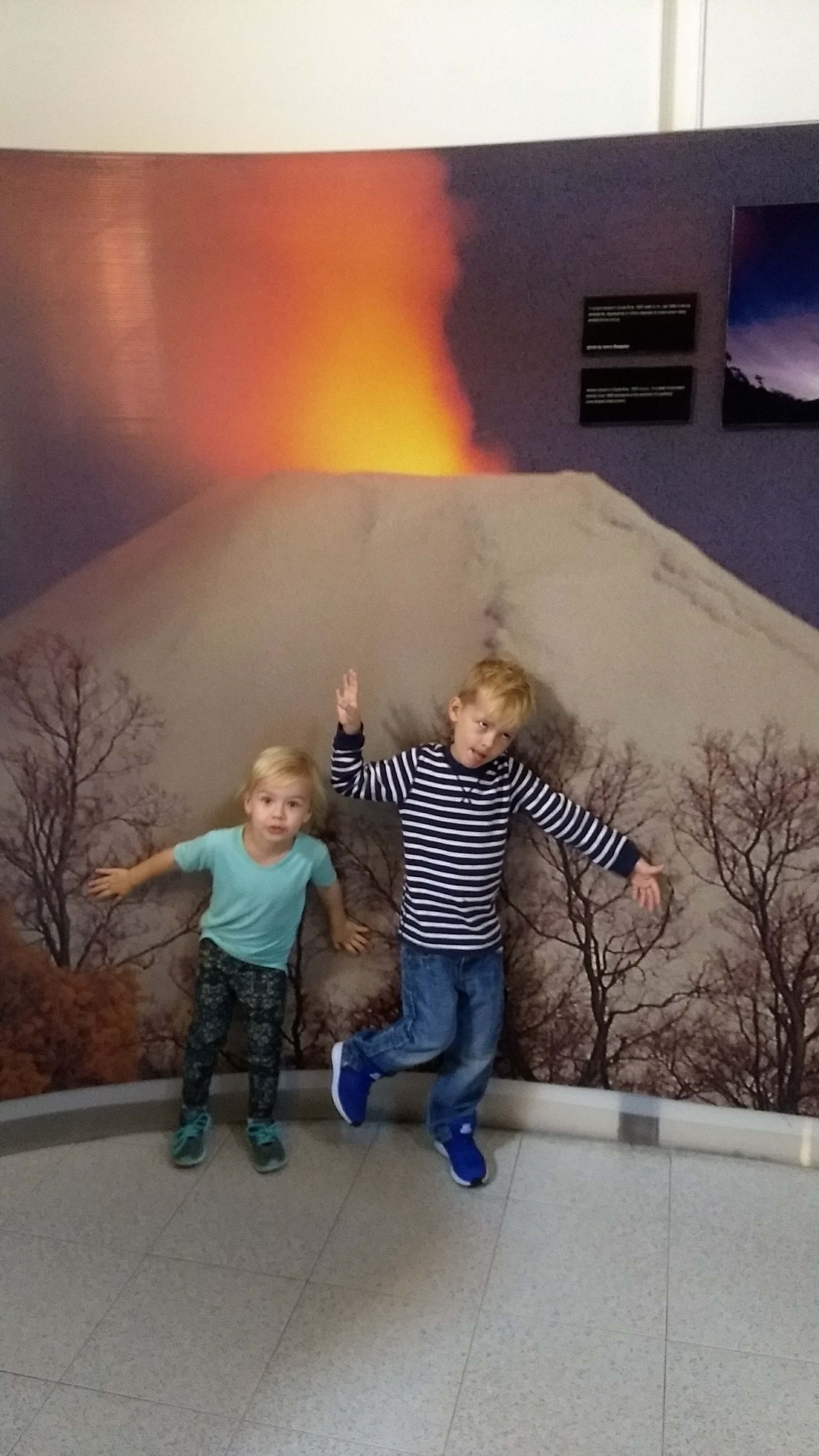 So the museo is near the Casa delle Farfalle in Viagrande, which puts it only about 10 minutes from our house. And now that I have functional GPS, that means it *actually* only takes 10 minutes to get there instead of getting lost six times on the way to everywhere. Amazing!
So with our reservation came a tour guide named Claudio, who I think did a really good job talking even while a bunch of toddlers and preschoolers with limited attention spans were racing around everywhere. Topics included informatiion on how volcanos work, where and how they are formed, prehistoric creatures who used to live on Sicily (and how they might have been affected by volcanos) and more. It was all pretty interesting! From here I think I'll let the photos do most of the talking though.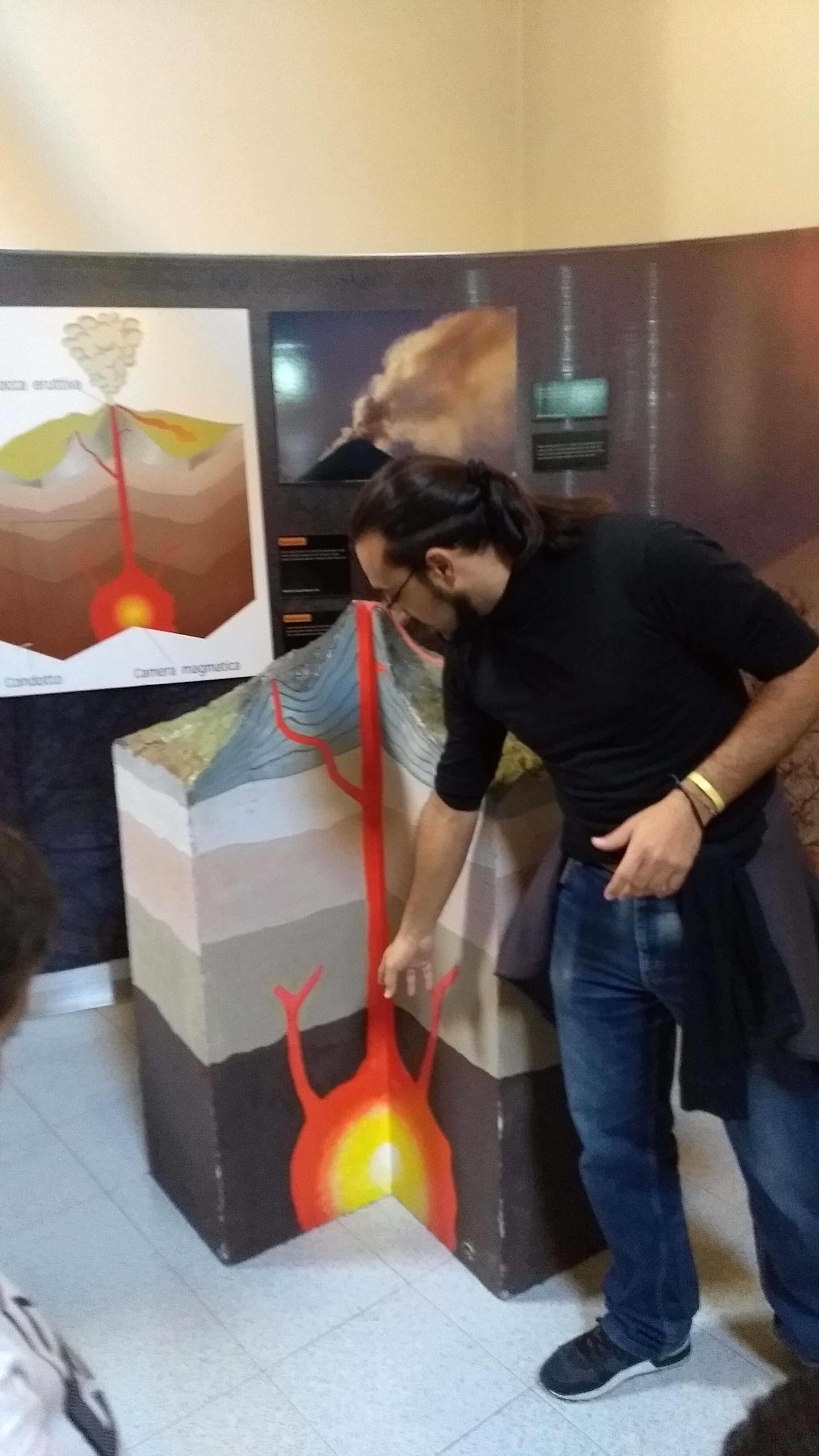 Claudio the guide explaining volcanos in terms of the magma in the mountain's "stomach," coming up through the "throat" and out the "mouth."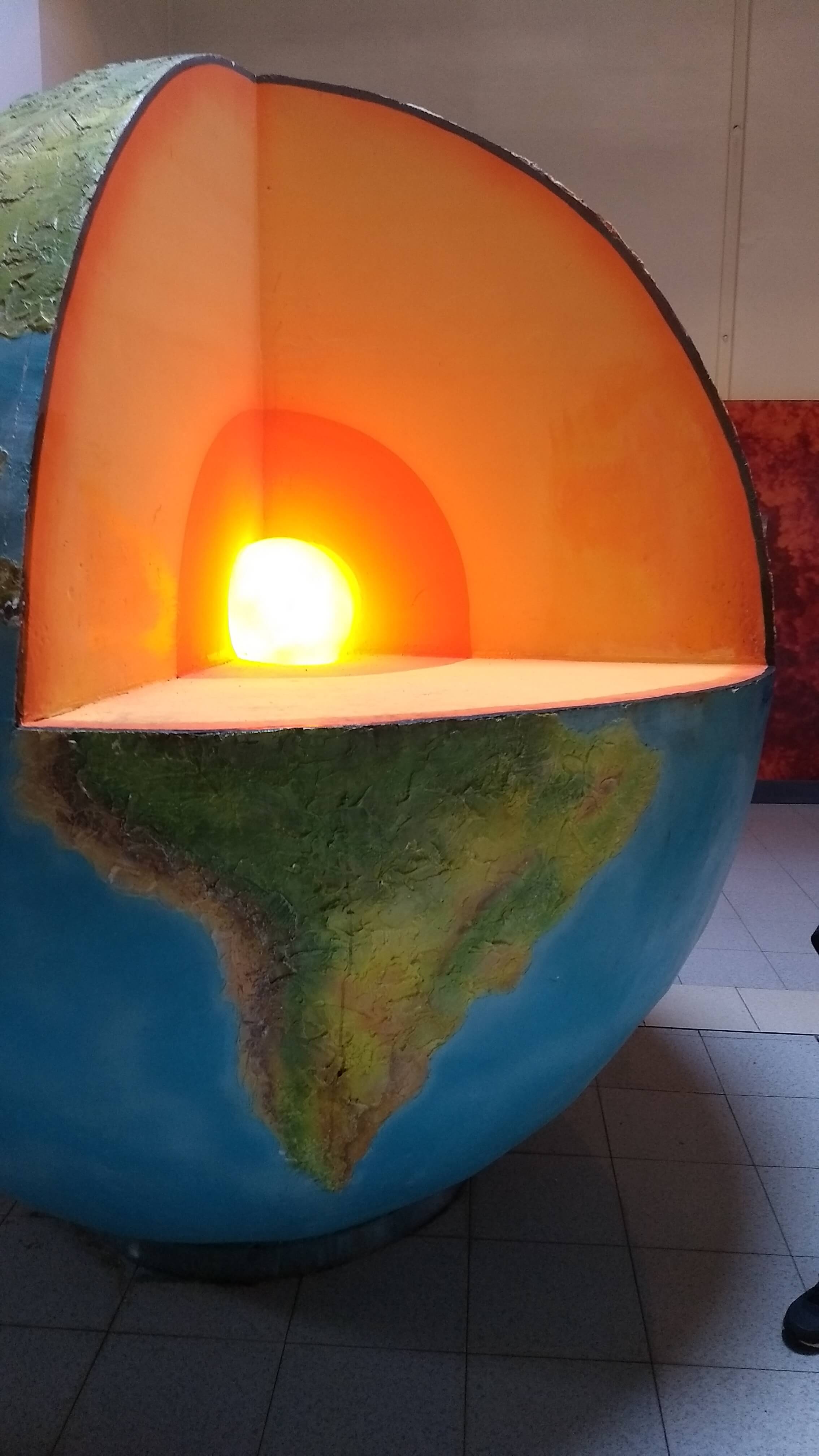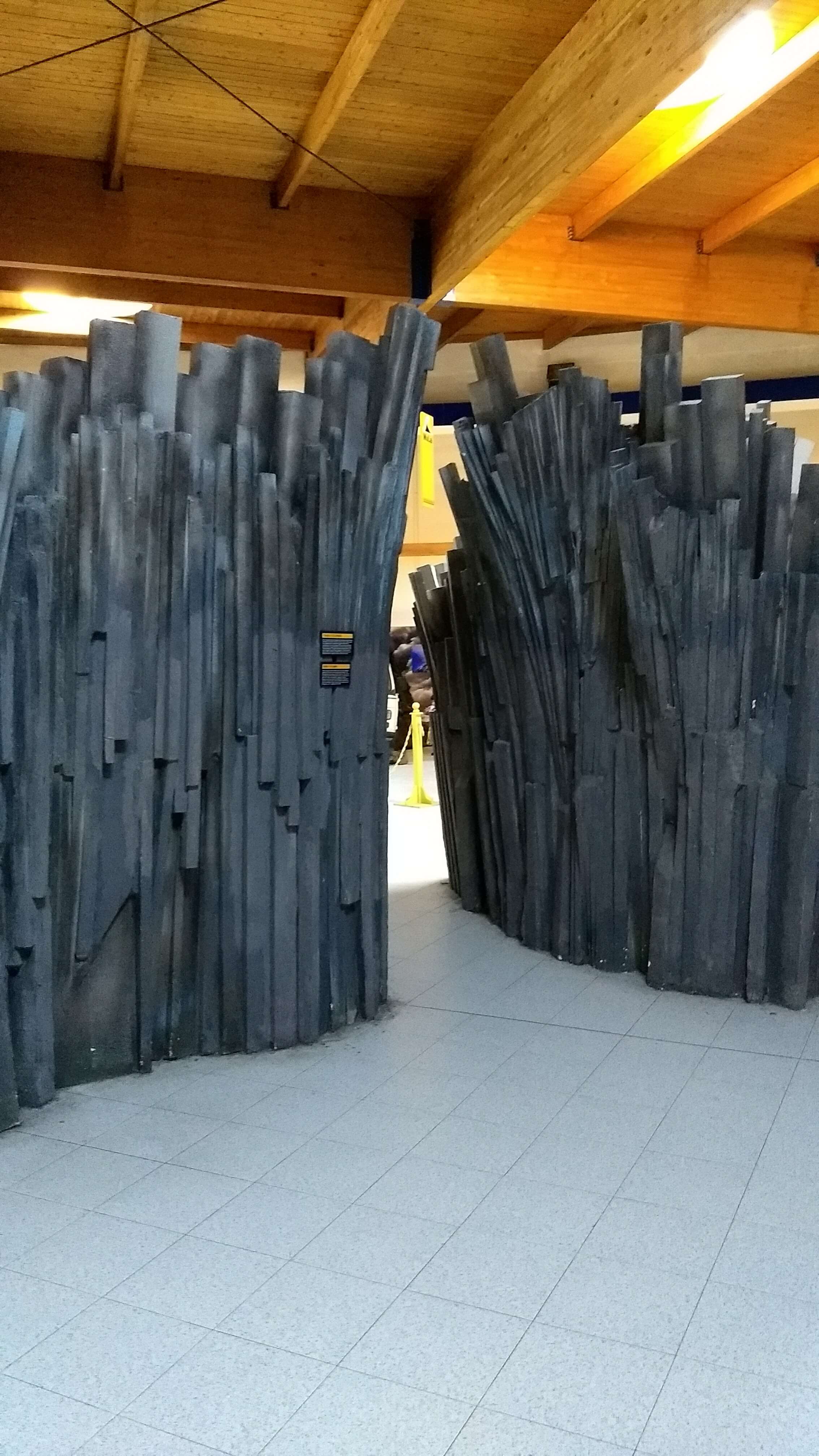 Basalt columns — Claudio explained how they are formed by lava. (Pssst, if those basalt columns look familiar, it's because we saw them at the Gole Alcantara!)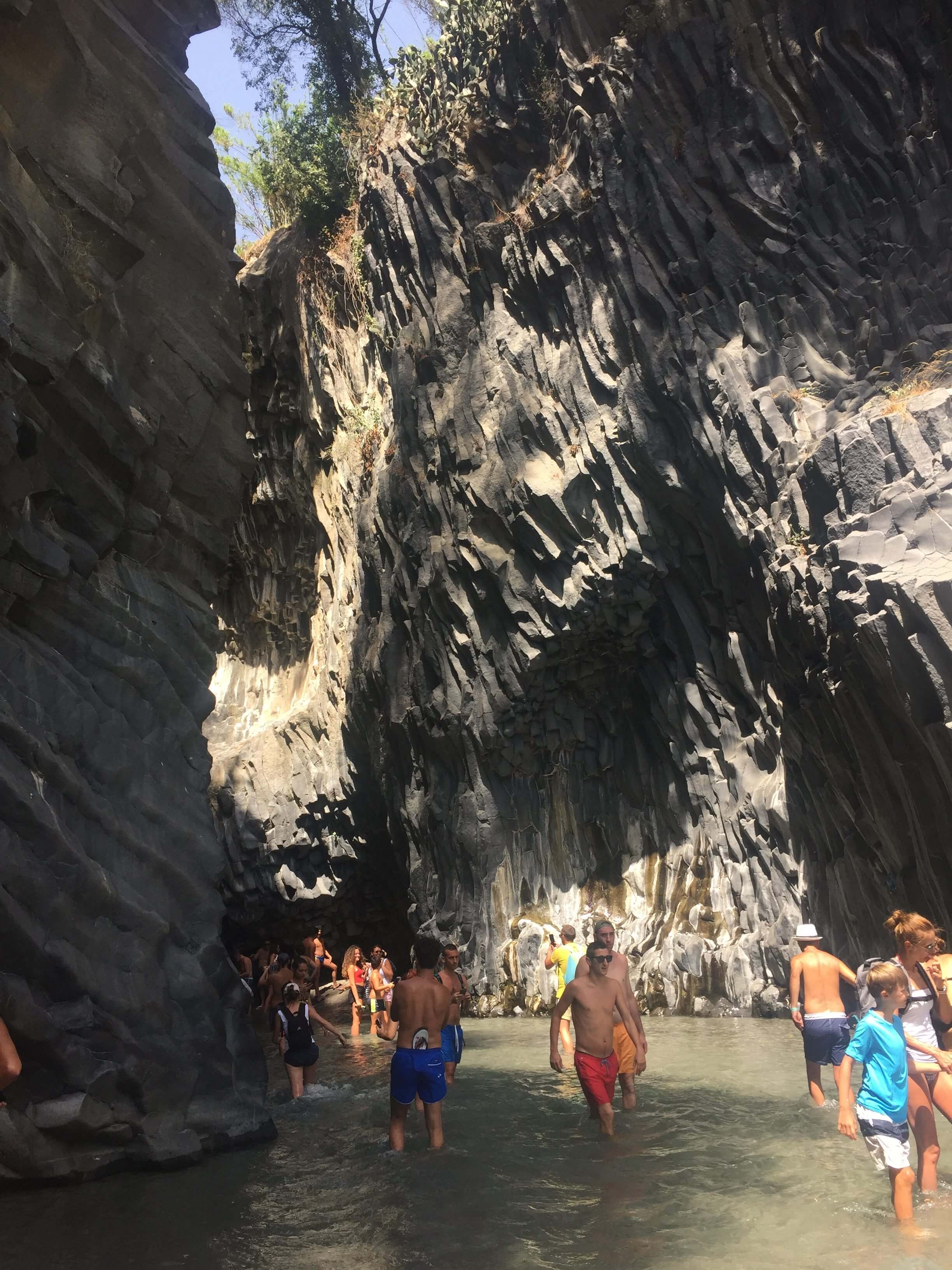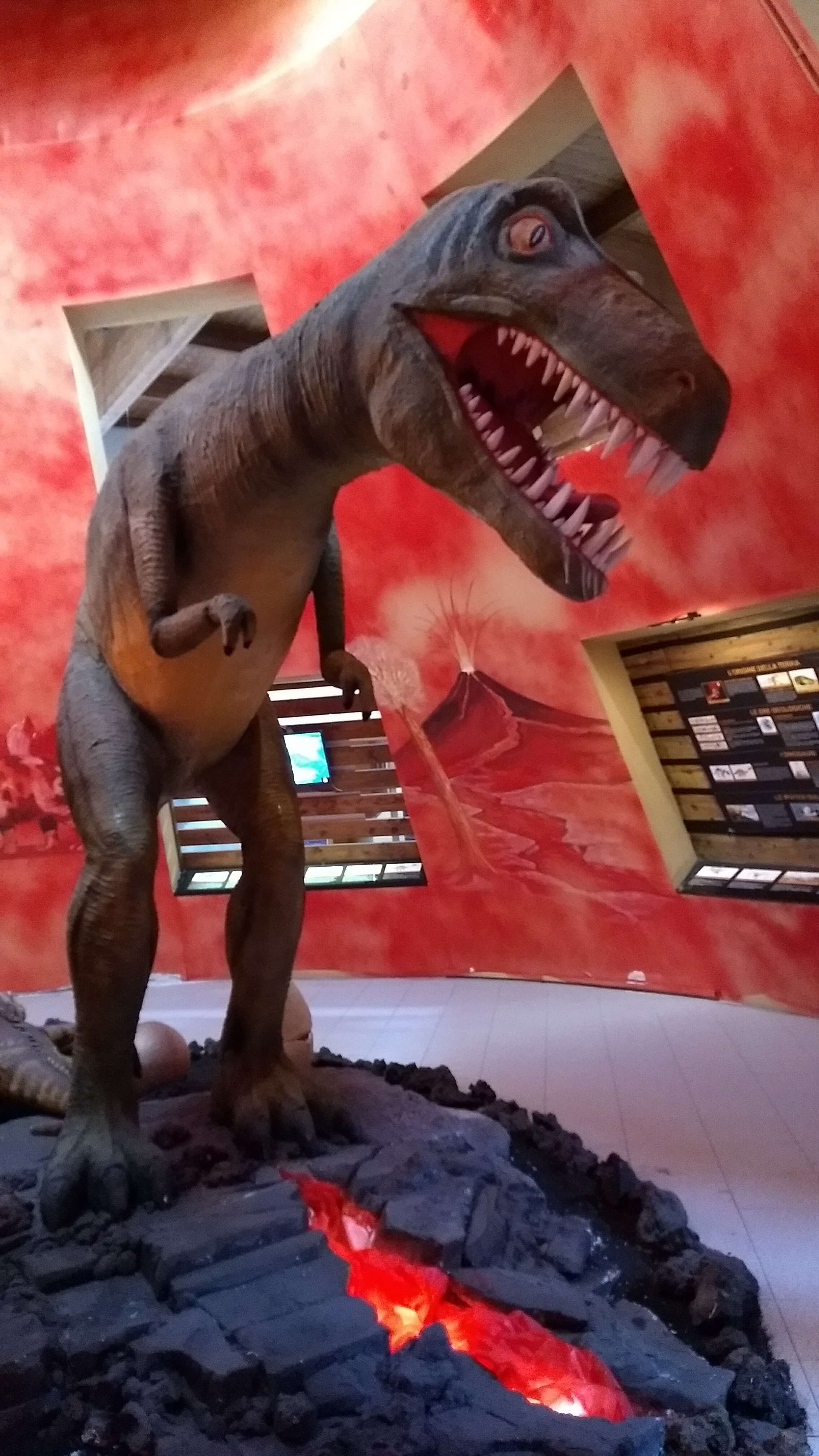 An interesting note about the miniature elephant behind the kids in this next picture — this was apparently how large the species living on Sicily would have gotten, it isn't just a baby elephant. They think the skulls of this now-extinct breed might have given rise to the Cyclops myth because the skulls could be mistaken for a giant with one eye.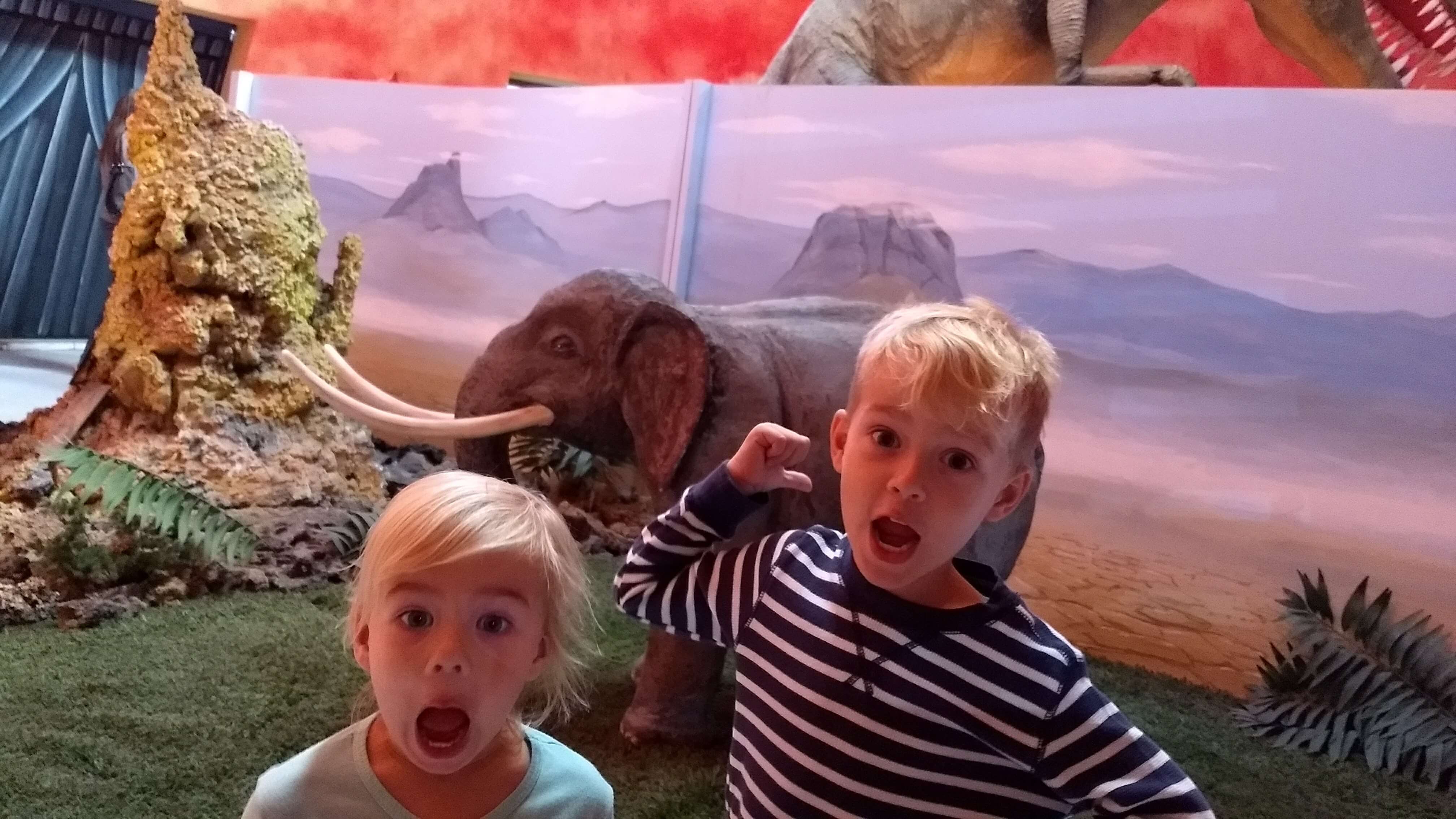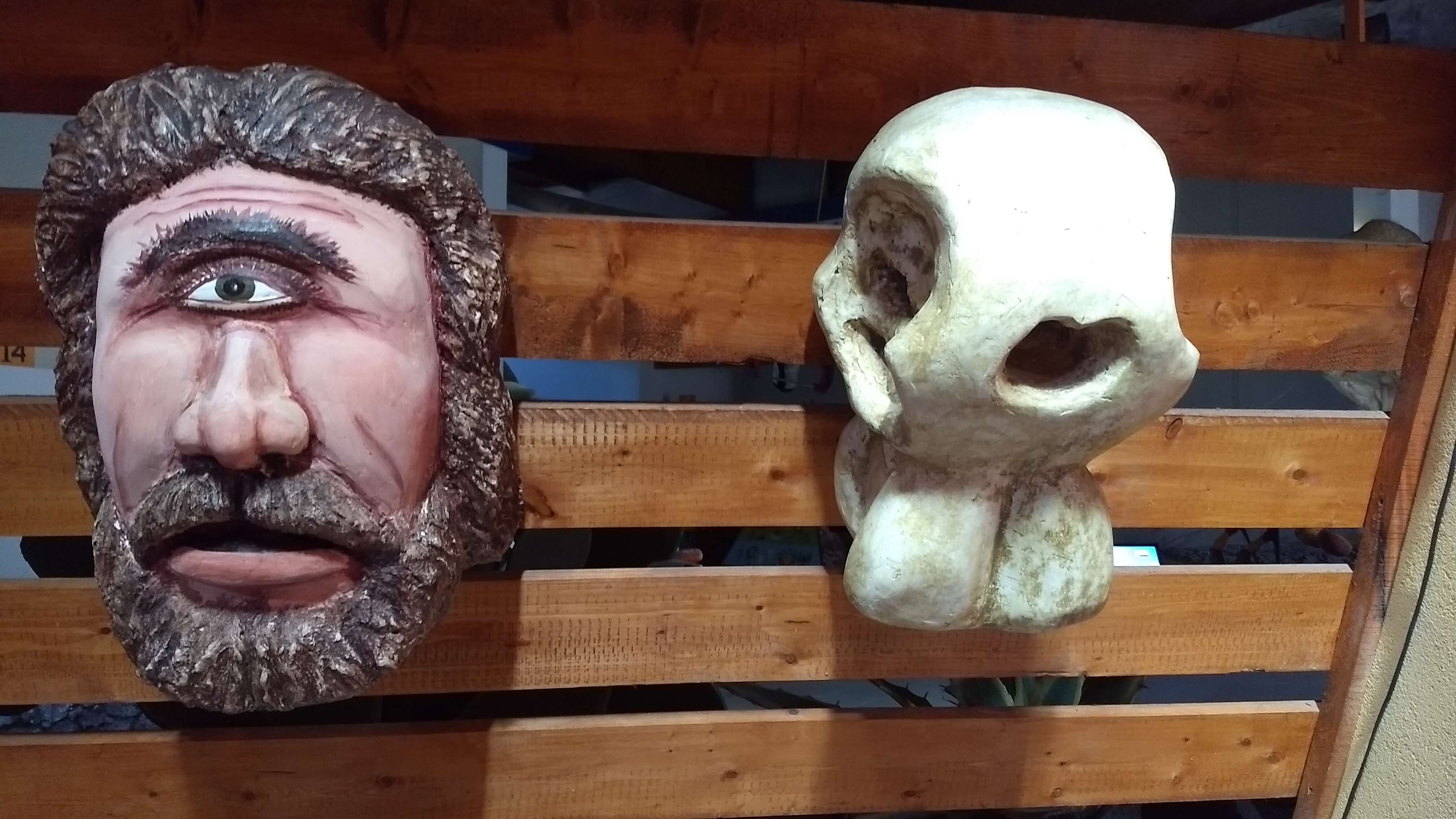 As a reminder, in the Odyssey the cyclops Polyphemus captures Odysseus and his men and eats several of them. They escape by blinding him while he sleeps, giving them time to run into a boat and escape. However, Polyphemus starts ripping up giant rocks and chucking them in the general direction of their boat because Odysseus unwisely decided to taunt him as he was escaping. Those rocks are now found in Aci Trezza, of course, since Polyphemus lived on/in Etna.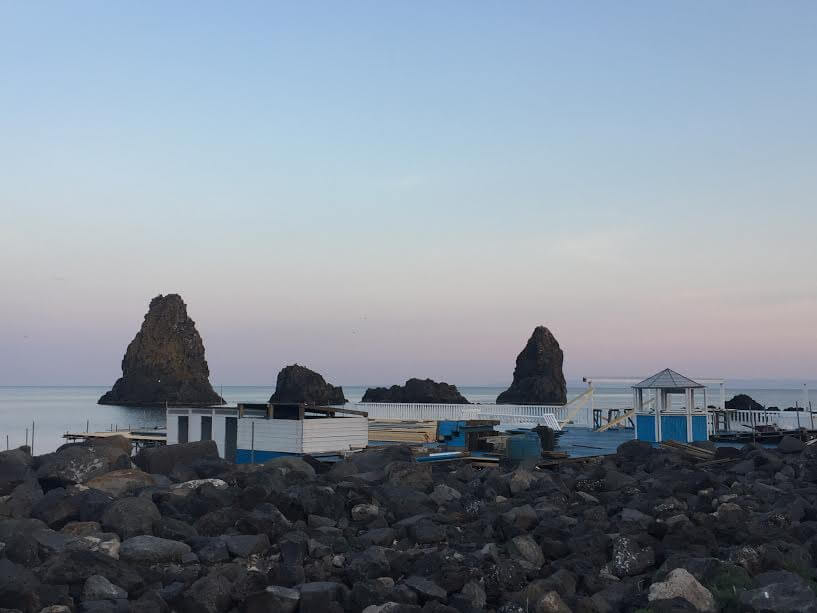 Aci Trezza. These are the rocks.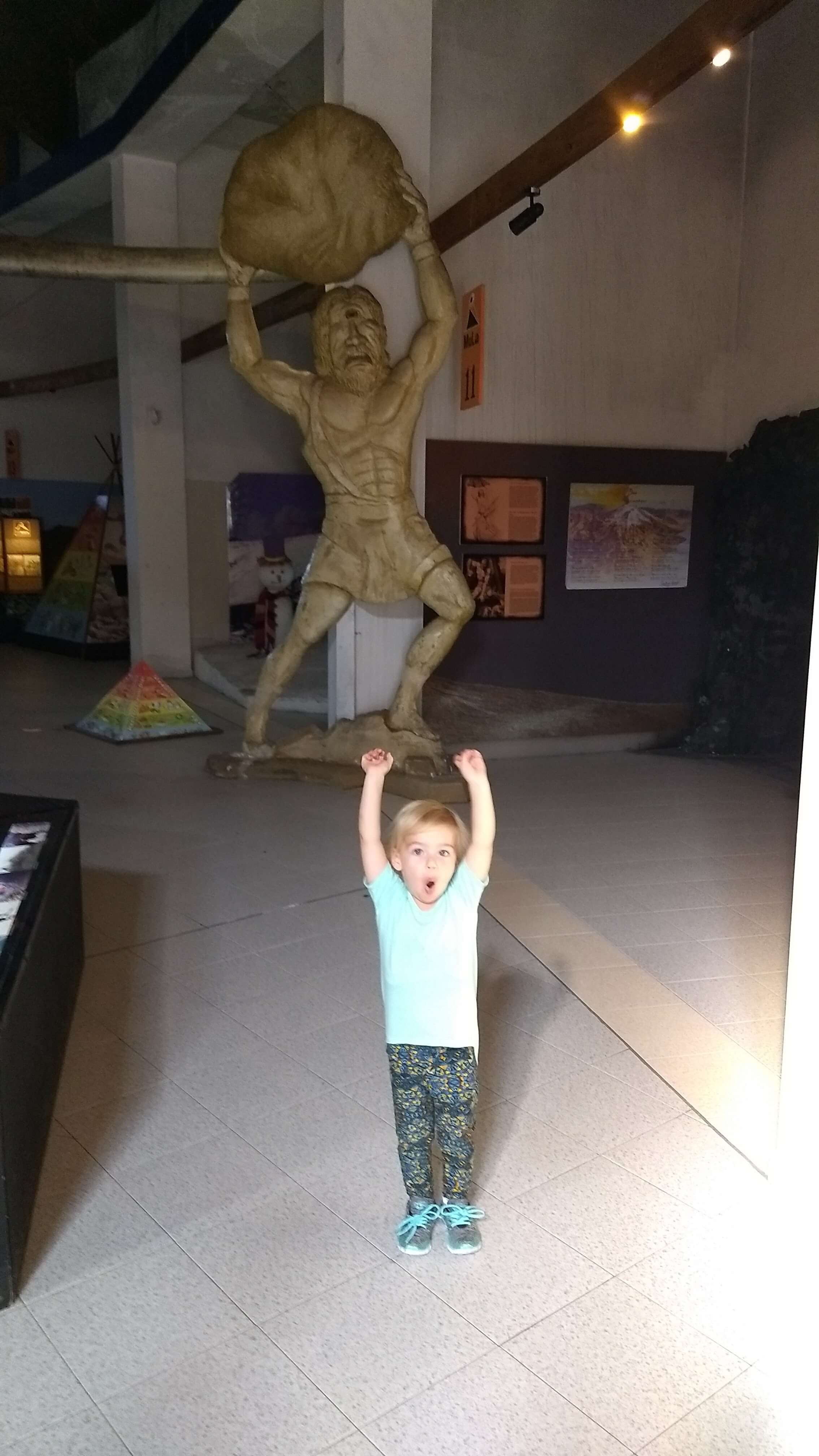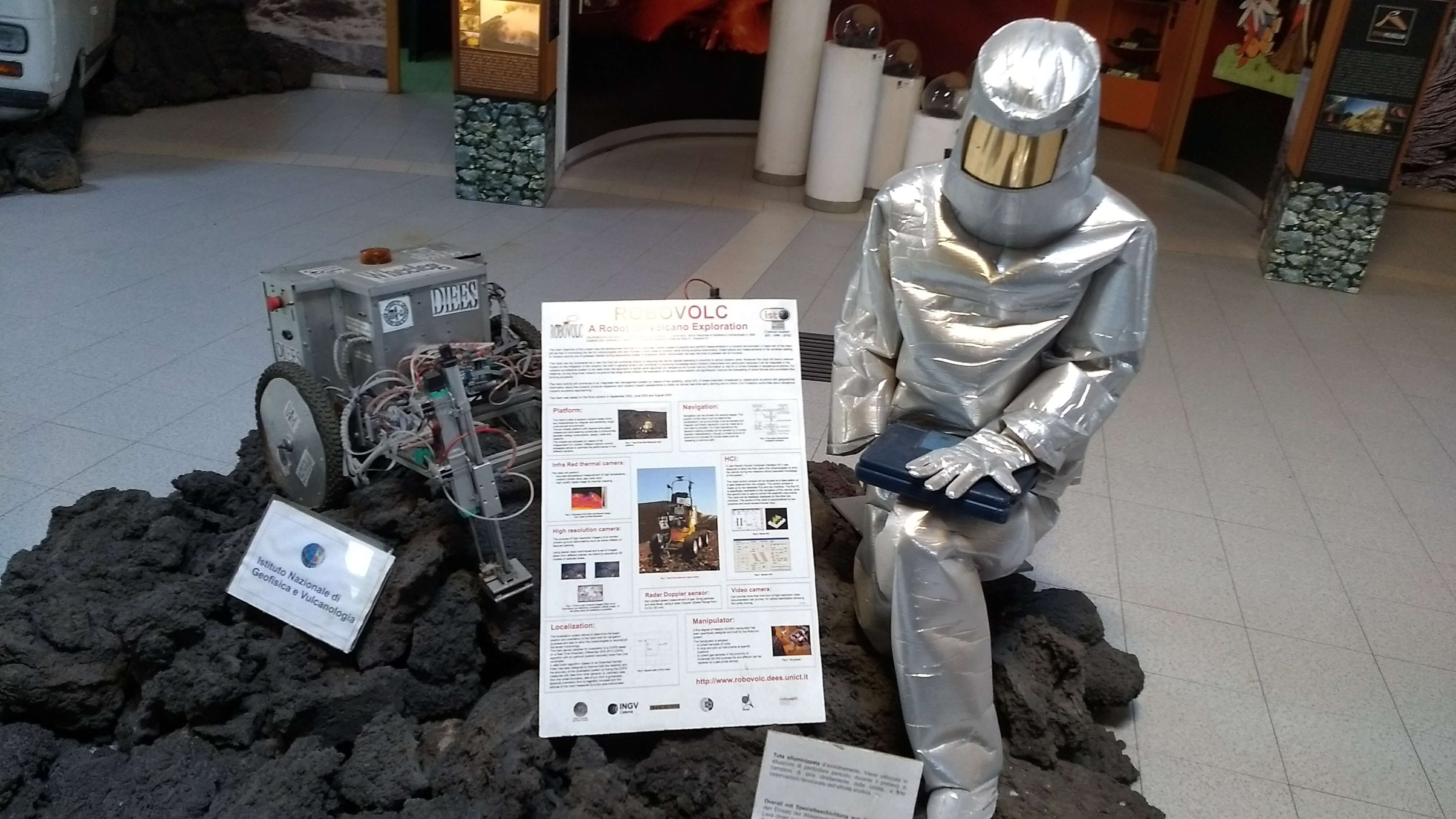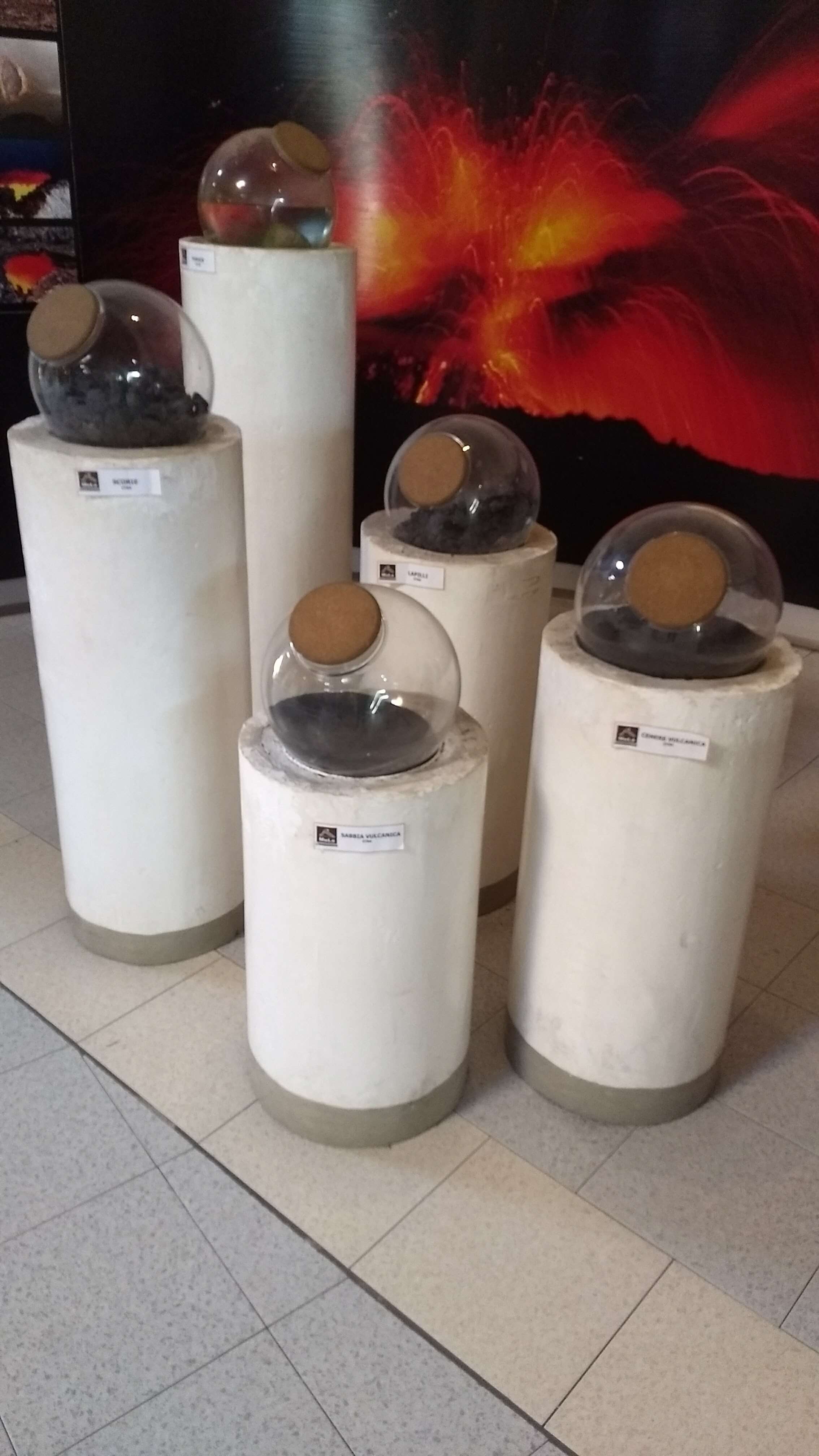 The tour also included a video about Mount Etna's massive eruption in 2002. I had a hard time hearing because the audio wasn't great where I was sitting, but the visuals were really cool.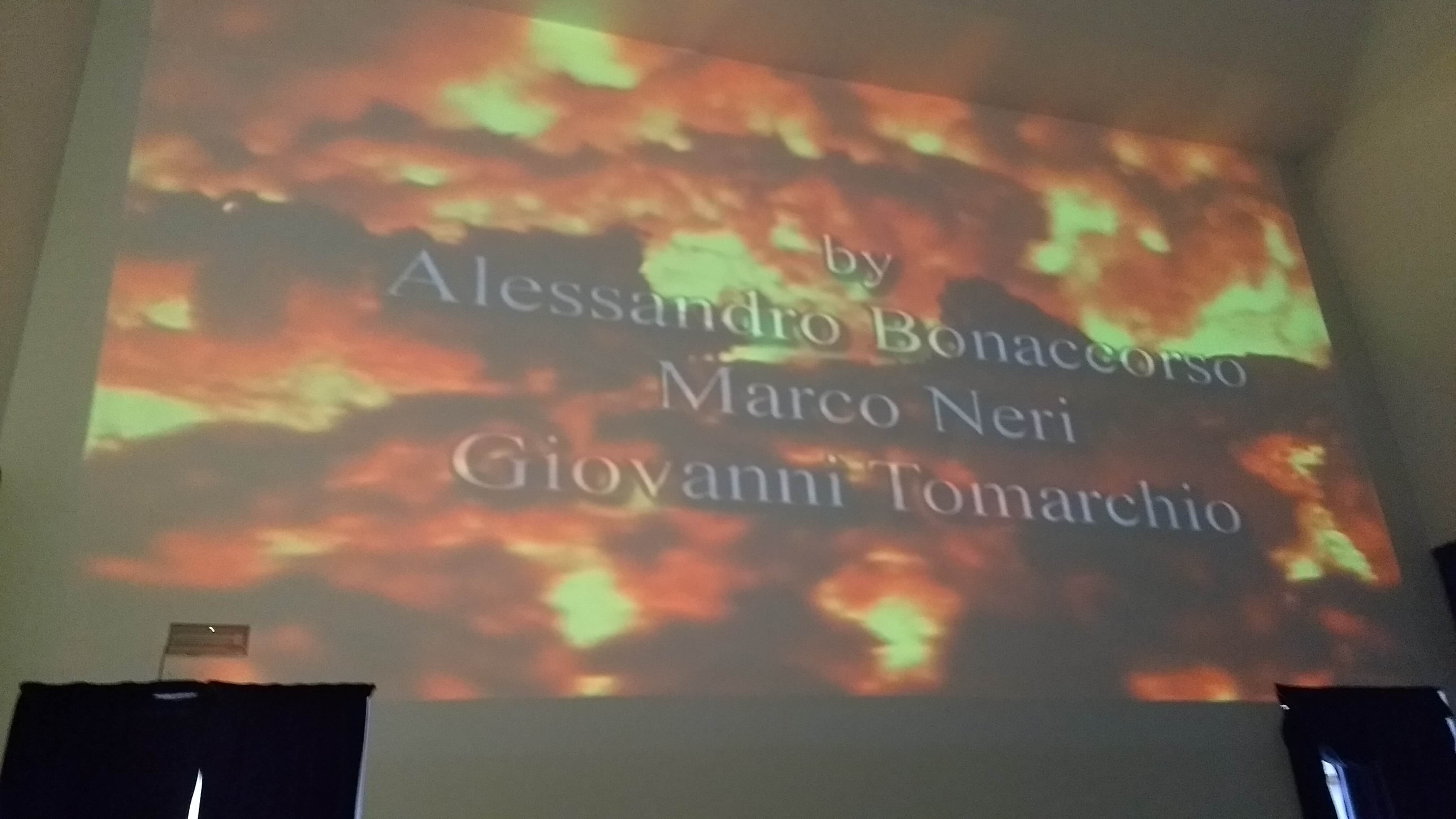 There was also a 3-D movie to watch, but what it was actually about I couldn't tell you because my kids got totally freaked out and we had to leave that part. Can't really blame them — basically the first thing was bees flying "at" us. Nope.
There were also a couple of cool "cave" areas that the kids really liked playing in, though photos of those didn't so much come out. Basically it was supposed to mimic a lava tube, the cavern that remains when the magma leaves.
The tour ended with a craft: making their own volcanos with faces. The kids really enjoyed doing this, which makes me feel a smidge guilty for never doing stuff like that at home because #notcrafty. Oh well!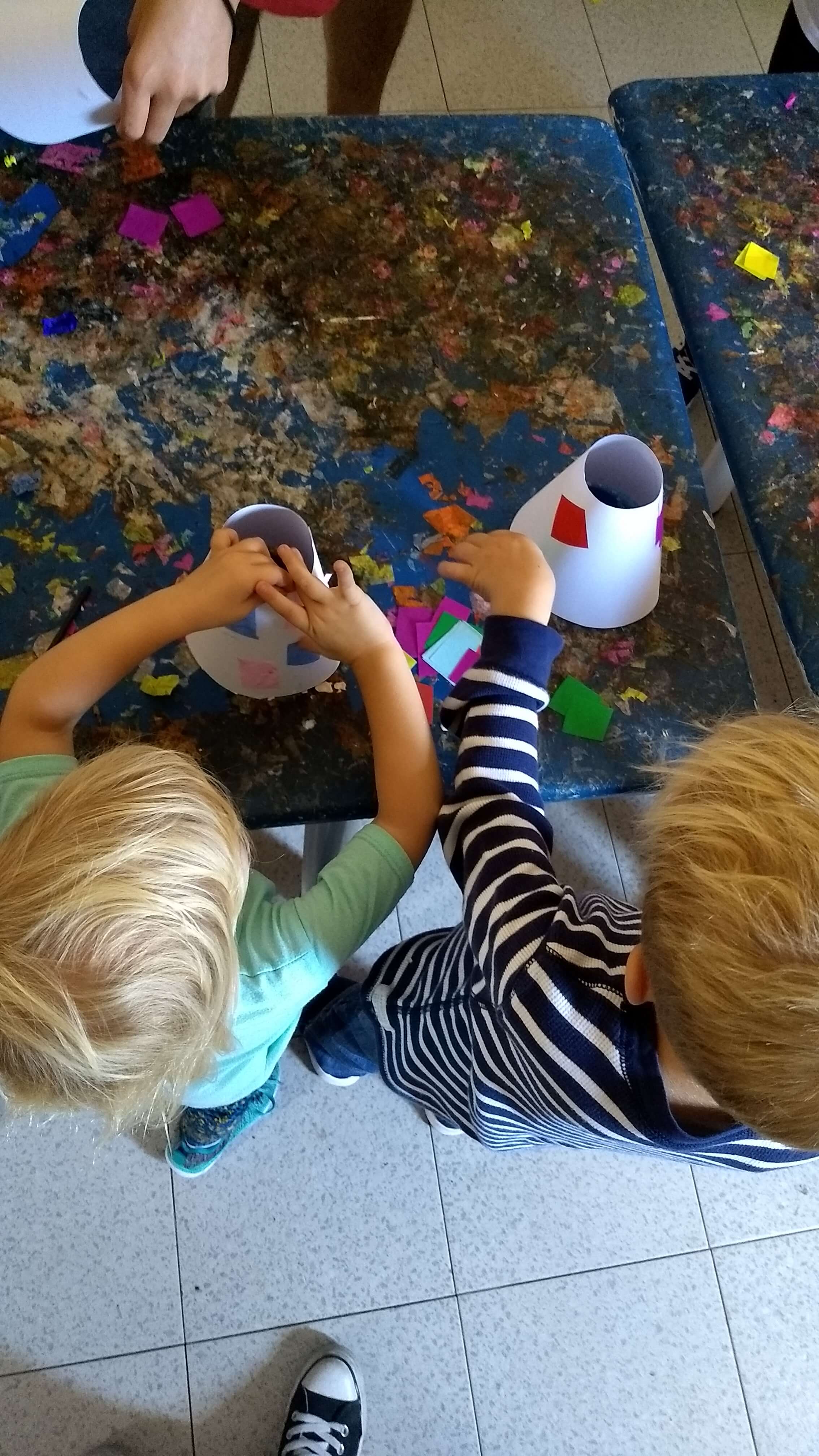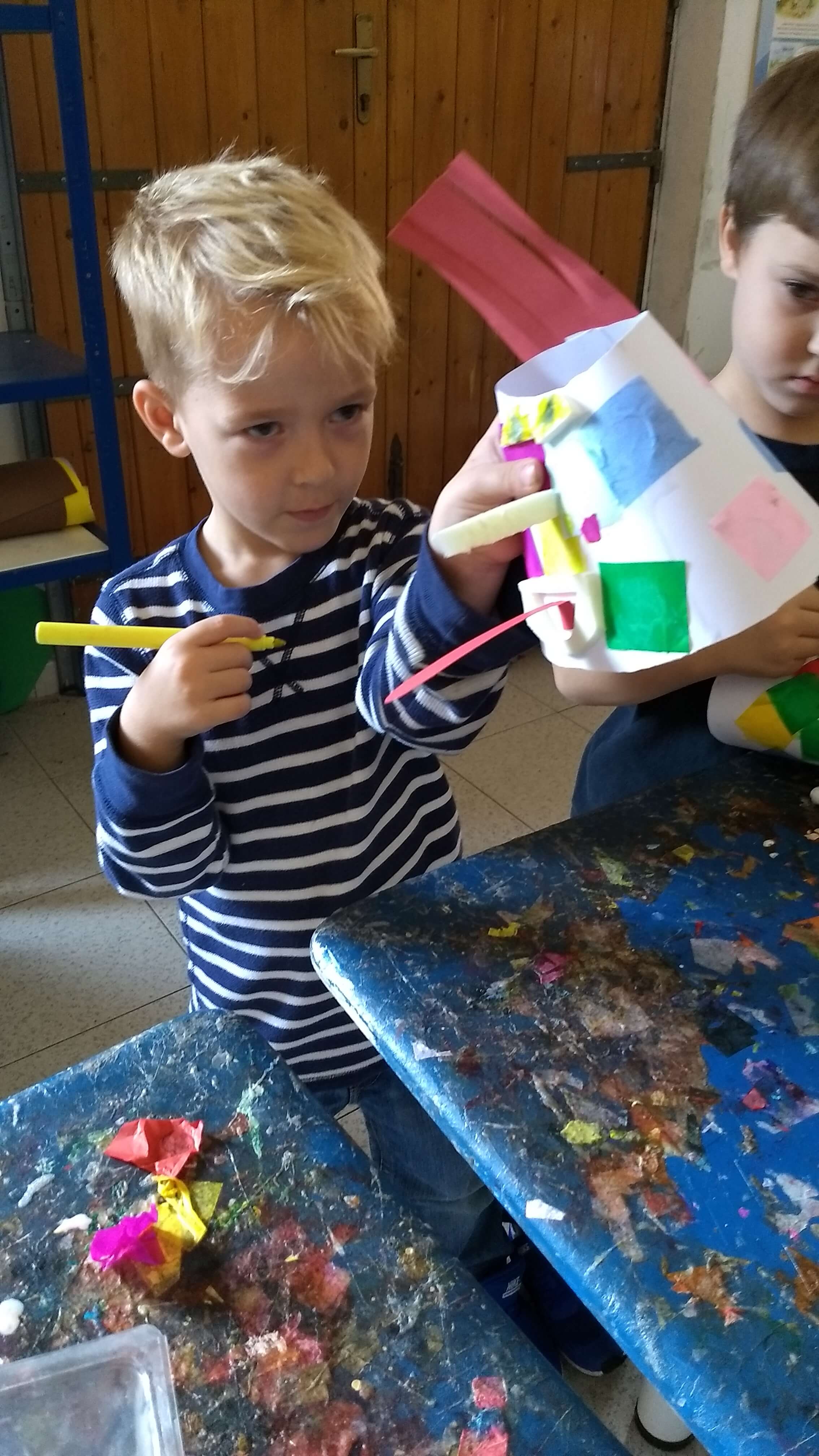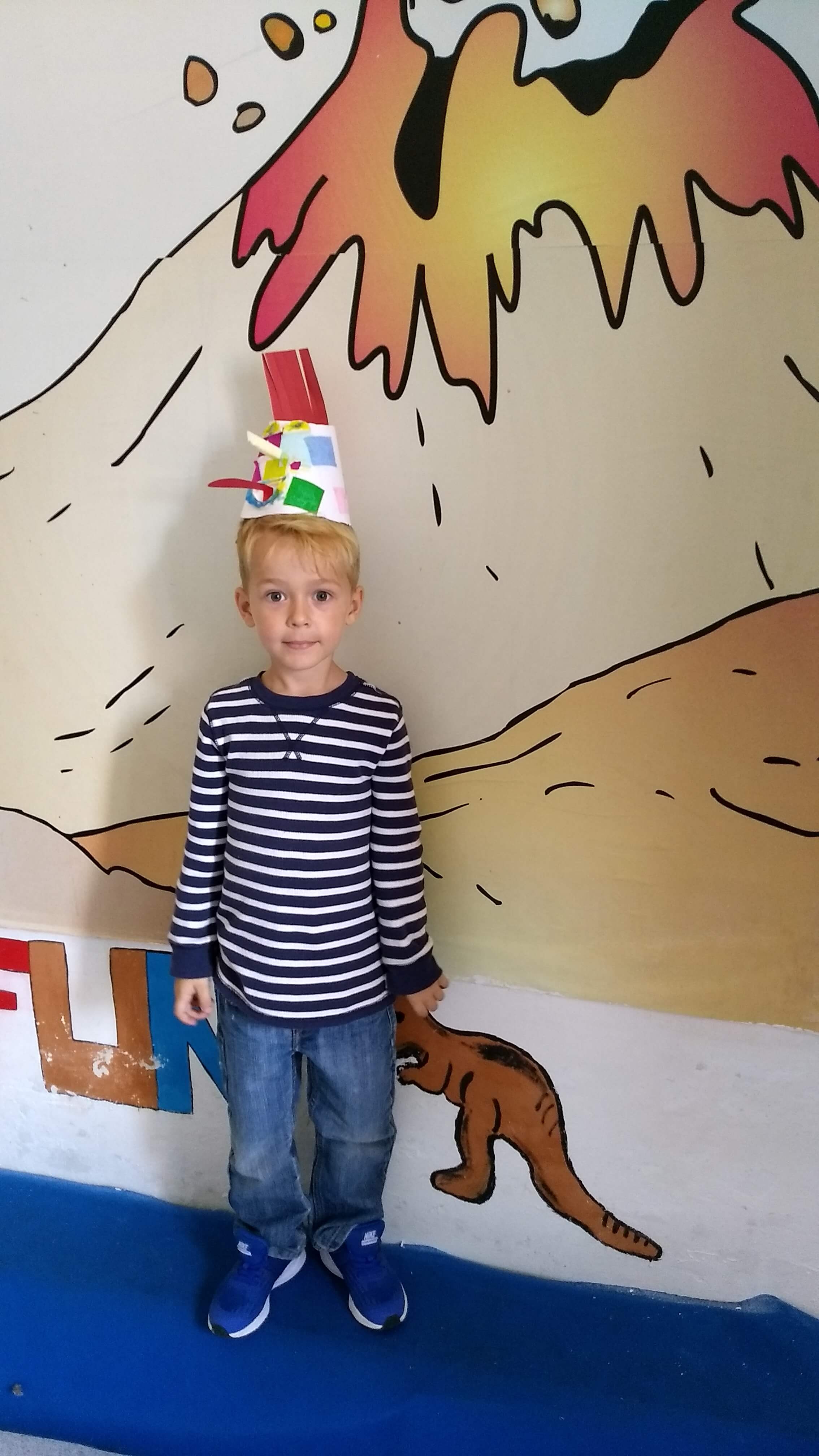 All in all, I'd say it was definitely worth a trip! The kids did get a bit restless on the tour, but there was a lot to look at and room to run around. Since it was by reservation only, we didn't so much have to worry about upsetting other visitors with our rowdy crowd. Always a good thing!