Well, I blinked and suddenly we are marking our first anniversary in Sicily! How is that possible? If we end up staying for only three years (we can probably extend to five), that means we're already 1/3 done with our time here? Insanity.
I planned to reflect on a year here myself, but it occurred to me that you guys hear from me all the time. So why not let the rest of the clan chime in this time? One note: some participants in this exercise were more enthusiastic than others. I'll let you decide who is who. In the meantime, enjoy!
An interivew with Owen and Fiona, Oct. 9, 2017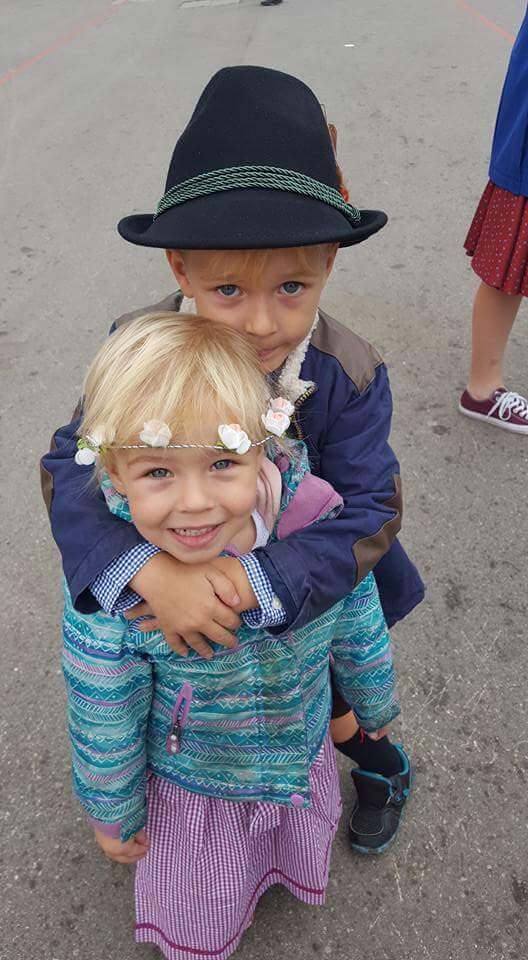 Q. What do you like best about Sicily? 
Owen: "Whoa, that's a hard one." (Stops to consider.) "Going to Funny Island* … the place we went for Joy's birthday and FIona. And going to the bowling alley at base and the movie theatre."
*Interviewer's note: Funny Island is an indoor playplace a bit like the old Discovery Zone.
Fiona: "My favorite part is going to the volcano museum. I like the dinosaurs and the volcano exploding when you press the button."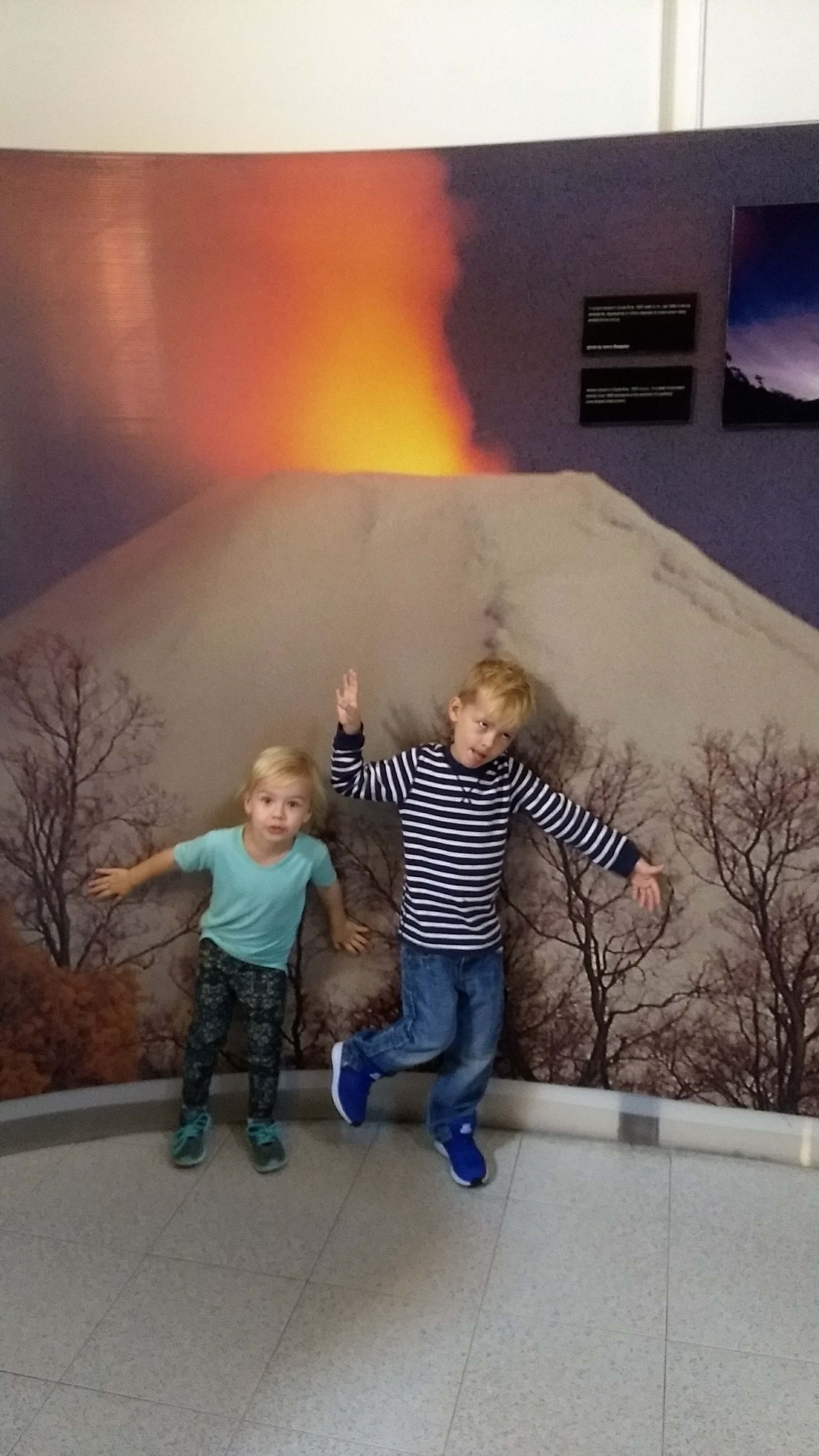 Q. What is your favorite thing to do in Sicily? 
Owen: "Go to Bam Bar! It is a place with granita and it is really, really good granita. They have lemon granita that I love."
Fiona: "Going in the car. Our car."*
*Interviewer's note: Uh, wut? Ok, kid.
Bam Bar granita!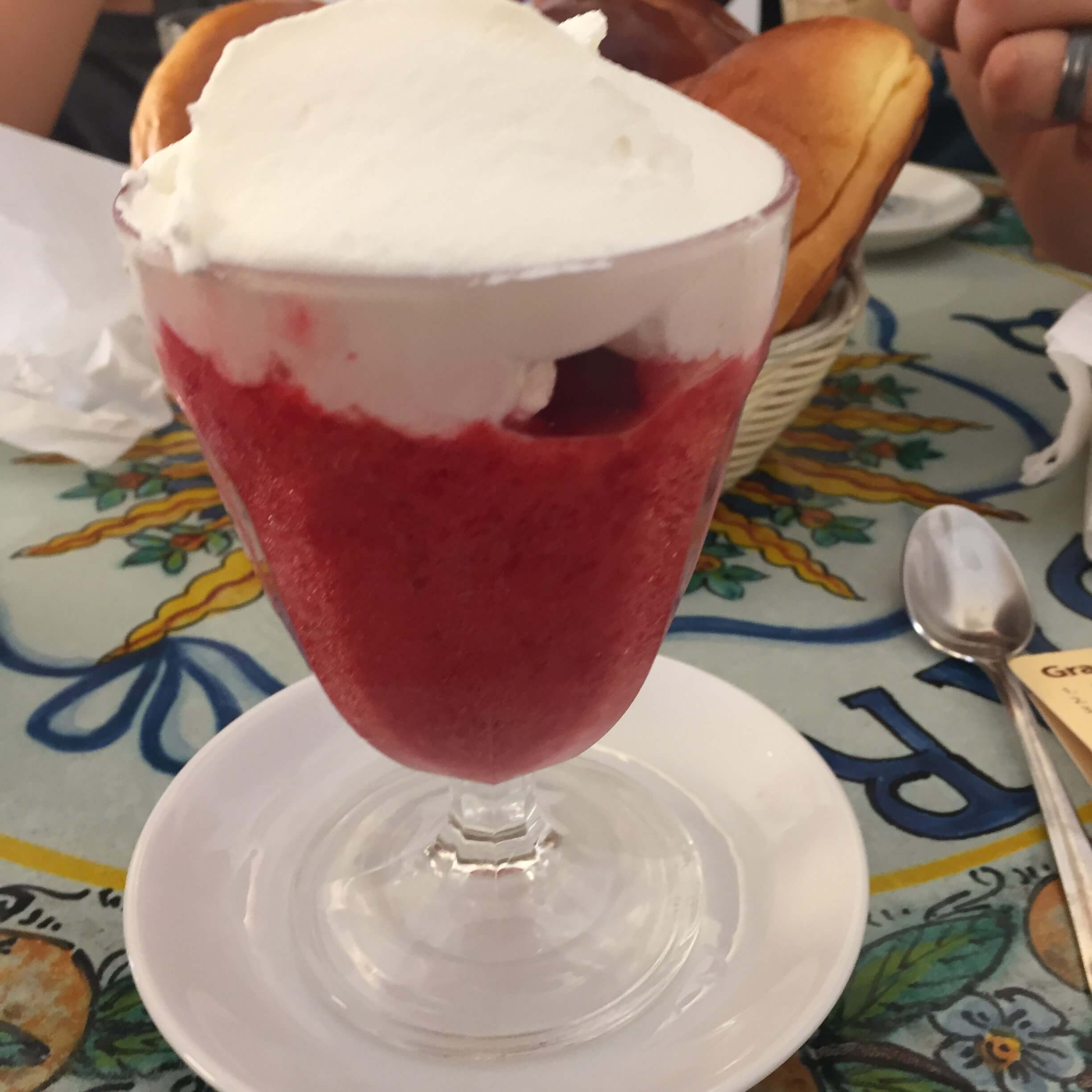 Q. What is your favorite trip we've taken? And your favorite thing we did on that trip? 
Owen: "Paris, because of the Eiffel Tower, how pretty it is. And all those pain au chocolates everywhere. … And the Catacombs, I loved that. It was creepy. I love those skull faces." (Later) "OH! And Oktoberfest, except the haunted house. It was really spooky and I hated it. I was like crying."
Fiona: "Mommy, I don't want to do an interview any more."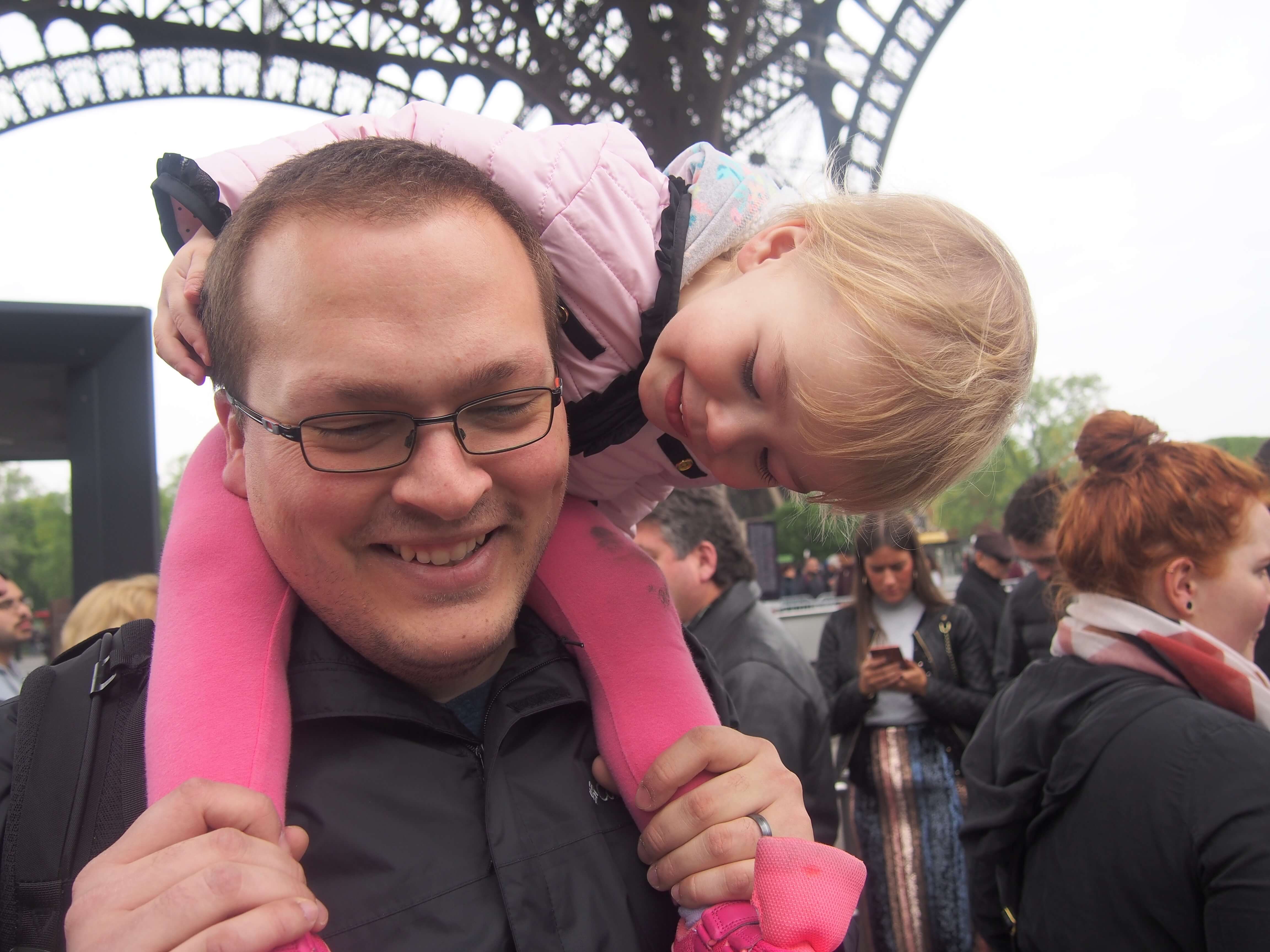 Q. What is the hardest thing about living here?
Owen: "That sometimes we get lost and don't know where we are, it is sad."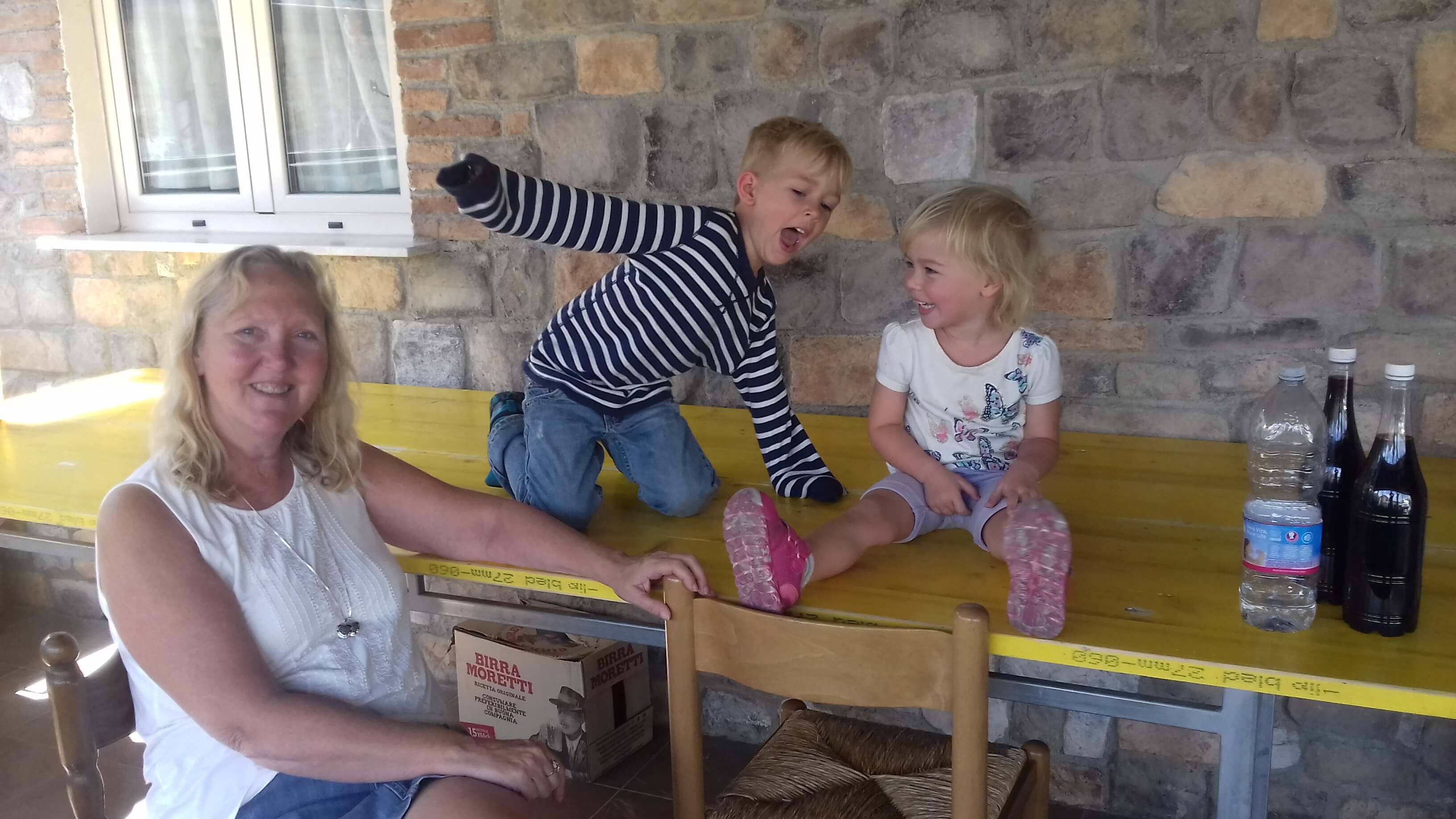 This is from our most recent getting-lost adventure, but they don't look like they are having that bad a time! 
Q. What do you miss about Bloomington? 
Owen: "I miss going to the Children's Museum* and the dinosaur exhibit. I miss Oma and Don Tomas and regular Grandma and Great Grandma and Grandad and everybody."
*This is actually in Indianapolis, but we had season passes and used to go a lot.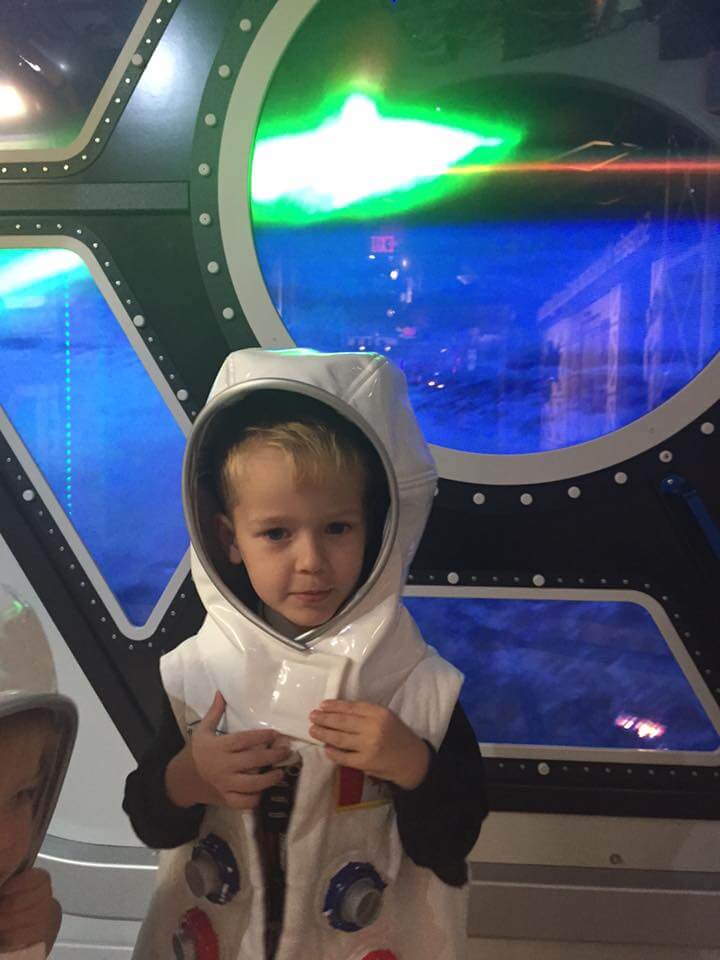 Q. Tell me about Sicily. 
Owen: "It is really good and I love it."
Q. How is learning Italian going? 
Owen: "Not so good. I don't really like it. … I can say grazie. buongiorno. si. ciao. (laughs) ciao mille! that means 'bye a million.'"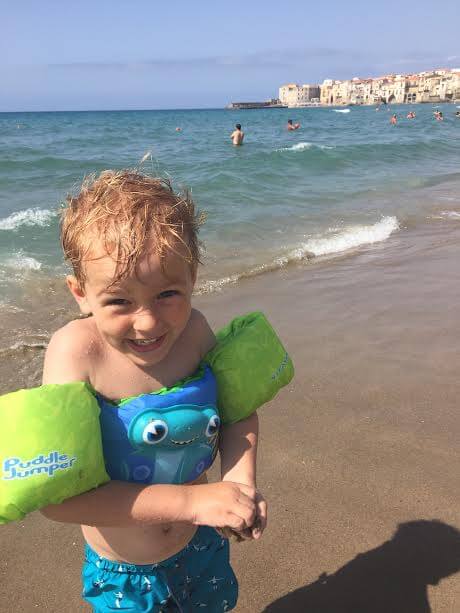 Cefalu, from our first trip there. 
Q. Where do you want to go next? 
Owen: "New Nork City and Venice.* There's canals in Venice and lots of really tall towers in New Nork City."
*New York City, obviously. And we are going to Venice in a couple weeks, so I assume that's the reason for this answer.
Cute one from our trip to Ireland with "regular" Grandma and Grandpa David
Q. What's weird about living in Sicily? What makes you frustrated?
Owen: "That they don't speak English. … (At school) I hate the lunch. It is disgusting every time.*"
*This is hilarious because the lunch at school is excellent, there is generally a pasta, a meat, bread, vegetables and fruit every day.
That gelato though! 
Q. What advice do you have for other people on going on long airplane rides? 
Owen: "It's ok! Airplanes are so fun! You get to go way up in the sky. And you get to see flying poo poo pants (stage whisper) that was just a joke, don't write that down."
Interview with Chris, newly returned from Belgium, Oct. 9, 2017
Super-dad in action in Rome. 
Q. What do you like best about Sicily? 
Chris: The history, the people, the weather, the beaches.
Lido San Lorenzo, aka "fancy beach."
Q. What is your favorite thing we've done on the island? 
Chris: "I really liked our trip to Modica and Ragusa and Noto."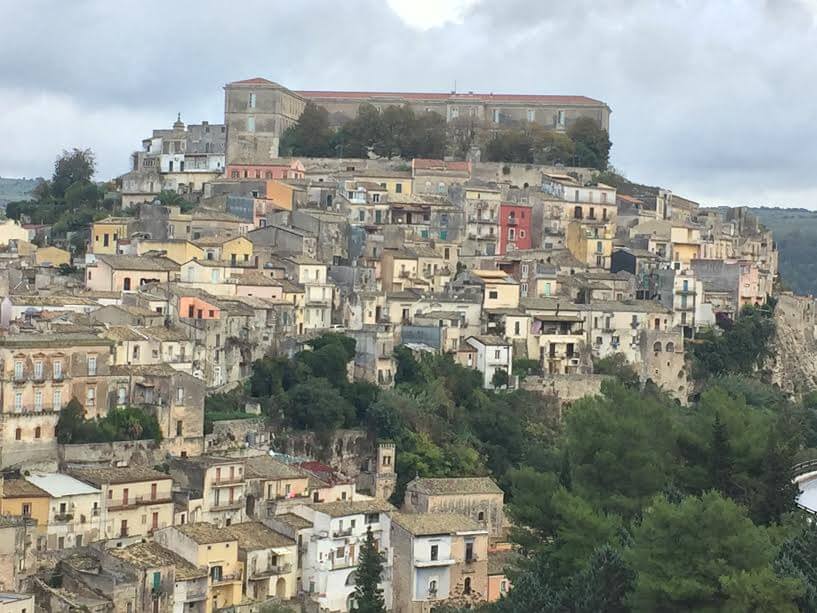 Q. What has been your favoriteoff-the-island trip we've taken?
Chris: "Ireland, probably. I liked Belgium a lot too but the tie-breaker is that my family was with my in Ireland. Dublin was amazing, Ireland everywhere was amazing. The people there speak English and are super friendly. Are there more friendly people in the world? I don't think so. There like to drink and there are pubs everywhere, cool pubs. The Guinness tour was awesome, and the scenery outside Dublin was pretty. It seems like a place to raise your family — it was family-friendly, but with adult activities."
Also available in Ireland: lambs to hug. 
Q. What's the hardest thing about living in Sicily?
Chris: "That it isn't America, ha. There are so many conveniences (in the U.S.) that are available 24/7. Gas stations, grocery stores, restaurants. Restaurants here don't open until stupid hours, you can't get gas sometimes, the stores don't sell the same things. And people don't speak English."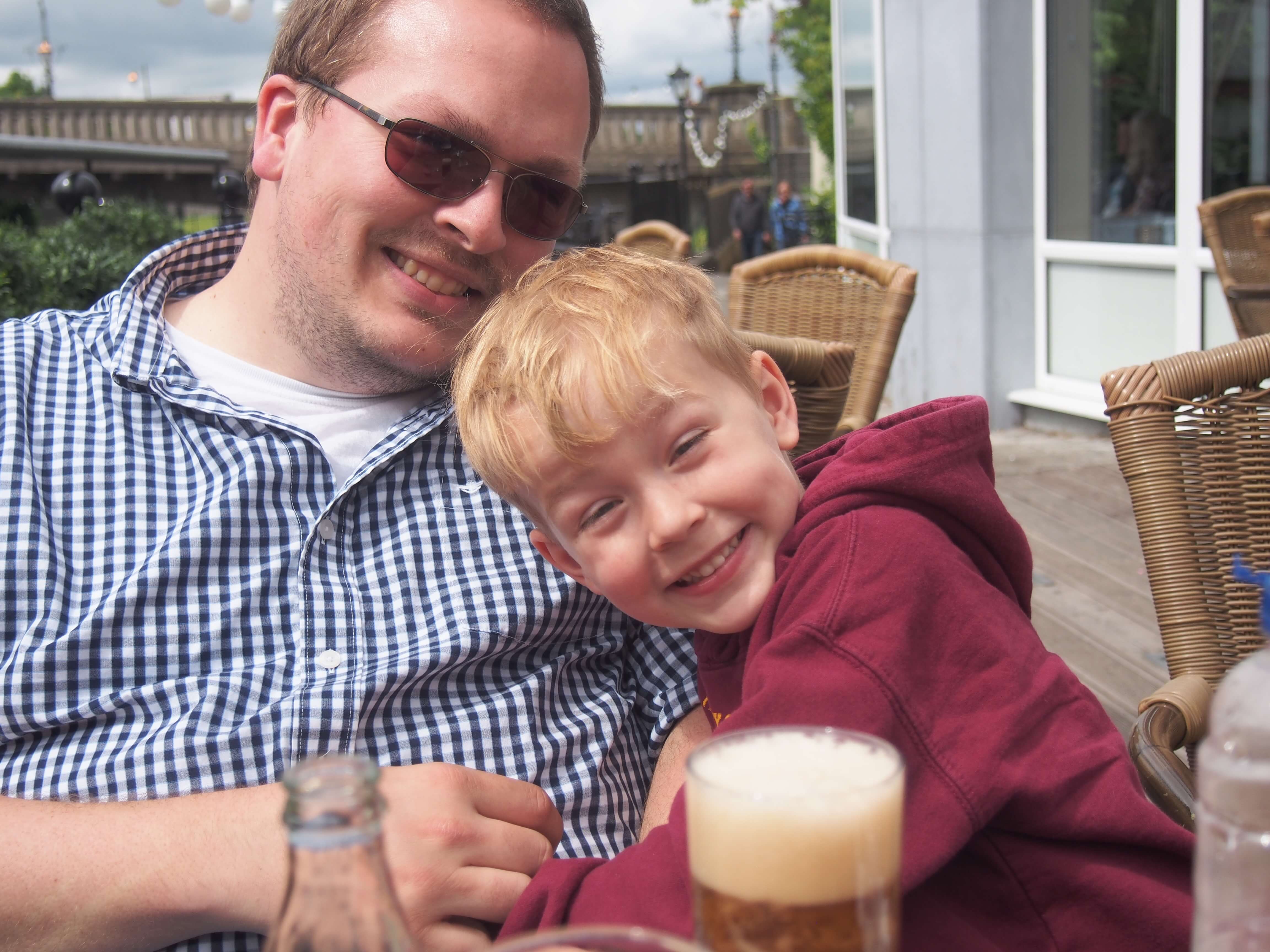 Q. What do you miss about Bloomington? 
Chris: "IU basketball. Fall, and the changing of the leaves. Not winter because I hate winter so much, I could never see snow again. Indiana University. I like IU a lot."
Bloomington, 2011.
Favorite food in Sicily? 
Chris: "I've really come to love the pizzas, like the diavolo. It took me a while but I really like it. Granita. Anything with pistacchio, they make some really good food with it. Obviously the pasta, it is the best pasta you've ever had in your life. All the freshness of everything: mozzerella, tomatoes, whatever is in season with the fruits and vegetables — it is so good."
What you you want to tell people about Sicily? 
Chris: "There's loads to do here, whether you like history or just laying on the beach. You could stay here for five years and never leave the island and I think there's enough to keep you entertained. … (But) they drive like a pack of imbeciles."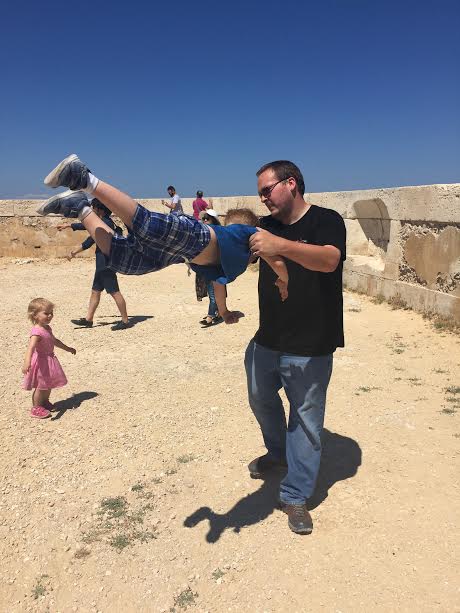 So, there you have it folks! For the record, my favorite trip/activity was driving around the Loire Valley in France, and I can't believe none of the others mentioned seeing the volcano erupt! Ok, I can — no one else was quite as excited as I was even then — but I still maintain that it is one of the coolest things I've ever seen, even if the pictures don't do it justice!
Here's hoping that Year 2 is as wonderful as Year 1!
One more picture from Giverny because beautiful.