With Christmas somehow — how?? — already fast approaching, I wanted to take a moment to share some ideas for gifts for the travelers in your life. For this post, I've crowd-sourced from several of my friends here in Sicily — a smart, well-traveled bunch!
*Note: this blog post contains affiliate links. Please know that if you end up clicking a link, it won't add anything to your cost but does earn me a bit of money to help maintain this blog. End disclaimer. XOXO.
1. Scratch off map. Strangely enough, we just received one of these in the mail ourselves after I'd already started writing this! I love this concept so much because it is fun to mark off countries that we have visited and, in doing so, look ahead to where we want to go next. I've seen these in a lot of different styles, but I think this one from Amazon is pretty cool.

This map available at Amazon.com for $29.99, and you can check it out here
2. Passport covers. I like the idea of these because while it is ultimately a practical gift — one we need to do ourselves since man, our passports are starting to look raggedly — but it is also a chance to give a present that reflects that person's individual style. Passport covers come in all kinds of styles, and I'd suggest looking at Amazon or Etsy to find one that matches what the traveler you know cares about.

I thought this one (10.99 on Amazon) was pretty neat, but there are a ton of options. I'd say you are also likely to find one that matches whatever "fandom" the person in question enjoys the most; for instance, a lovely Marauder's Map one caught my eye on Etsy! Attention: Christopher.
3. Hershel Packable Duffel. This idea comes straight from my brilliant friend Natalie, who says this bag (which only weighs a few ounces) can be folded down to the size of your fist, making it easy to pack. It is a perfect option if you need to bring stuff home from a trip with you (souvenirs, anyone?).
This bag is currently $29.97 on Amazon.
4. Travel pouch for flat-iron/curling iron. Anyone else have a recurring fear that the flat iron you are stuffing into your backpack as you try to make it to the airport on time might not be quite cooled enough? And then all your stuff catches on fire? Surely it can't just be me. Anyway, a heat-resistant travel pouch solves that problem and comes in a lot of cute patterns to boot.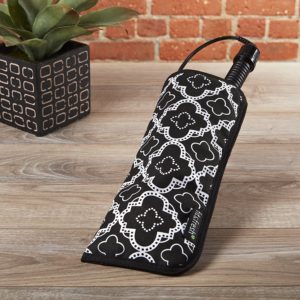 This Fit&Fresh Hot Iron Shield is available on Amazon for $14.99.
5. Map pendant necklaces. I am a little bit obsessed with Etsy and I just can't help it. Every year friends and family end up with stuff from there, and when it comes to travel-related gifts the site is perfect. I particularly like pedant necklaces like this one from PixieWhimsey on Etsy:
This particular locket, which you can find here, is currently $11.95 on Etsy.
I have two schools of thought on these: you could either get one commemorating a place your friend or family member has traveled and loved or, if they are away from home, you could do one with their home city in it. Either way, I think it is a lovely idea.
6. Wine transporters. Know someone who loves booze? On trips we've frequently wanted to bring home some adult beverages to enjoy later (limoncello from Rome, wine from the Loire Valley in France, beer from Belgium) but getting it home is a pretty nerve-racking proposition. That's where this baby can help: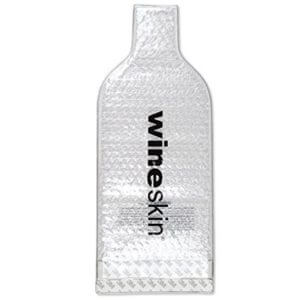 These wine skin bags, which range in price from 7.99 to 16.99 for a 2- to 8-pack of them, both cushion your wine and seal it, so if disaster occurred it would be safely contained instead of ruining every item of clothing in your bag.
Of course, if you know someone who is all about go big or go home when it comes to his or her beverages, you could also choose a slightly larger option.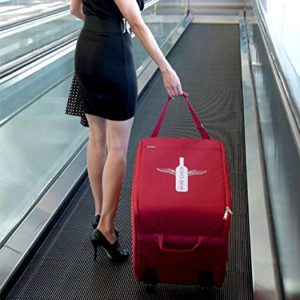 The Wine Check holds a case of wine and will keep it safe for the trip home! Available for $84.99 on Amazon.
7. Portable phone charger. There is seriously nothing worse than being in an unfamiliar place and wondering whether your GPS will get you home before you run out of battery, or worse, being bored on a plane because your battery is dead. A portable phone charger can be a game-changer here: simply charge it before you go and stick it in your daypack. Voila!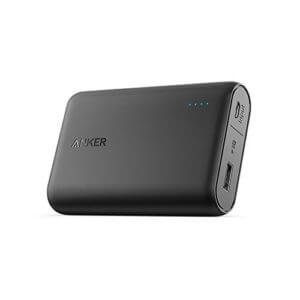 There are plenty of options for these on Amazon in a variety of price ranges, but this Anker PowerCore 10000 has great reviews and weighs less than 6.5 ounces. It is available on Amazon for $25.99
8. Books. Or e-books, if the person in question has a Kindle or other e-reader. (Speaking of which, in the unlikely event you know someone who doesn't already own an e-reader, they are perfect for traveling because you can bring a whole library with you.) It will come as no surprise to anyone who read this post that I'm a big advocate for giving books as gifts, but in this case I'd suggest giving a gift that relates to an upcoming trip you know they are planning. Not necessarily a travel book, but one that relates to where they are going. For instance, I'd definitely suggest reading In the Garden of the Beasts by Erik Larson before a trip to Berlin.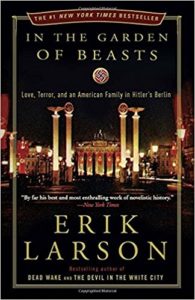 Or anytime, really — Erik Larson is a fantastic author. 
9. Luggage scales. Given how strict airlines can be with baggage weight limits, and just how expensive it is if you go over, having a portable scale can save you a lot of hassle. I wish we'd had one of these guys earlier this year, when we spent 20 minutes awkwardly moving things into backpacks and throwing things away in the middle of a crowded Charles De Gaulle airport.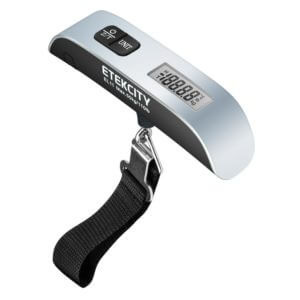 The EtekCity Digital Luggage Scale is $9.97 on Amazon.com.
10. Personalized luggage tags. Like the passport covers, this gift combines practicality with personality. There are a ton of fun options on Etsy.com, whether a fun Star Wars set or a pretty monogrammed look like this one from Silverngeauxld's Etsy shop.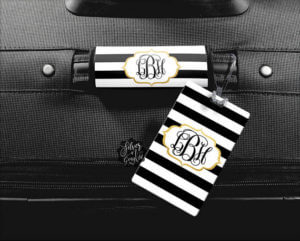 This monogrammed set is available here for $12.00
11. Packing cubes. I have not personally used these, but one of my smart friends swears by it! These can be used to both organize your clothes and get them down to size — useful especially if you are trying to fit everything in a carry-on bag!
This 6-piece Pro Packing Cubes set is available on Amazon for $39.99 right now.
And now, onto the younger set!
12. Books. Yes, these again. I love books as gifts so much that I've already done an entire post recommending travel-related books for children. For kindergartens on up, I think this book of maps, helpfully called Maps, looks absolutely fantastic and I'm thinking about grabbing it for my own son this year.
Maps is available at Amazon right now for $28.
12. Headphones. If you know a kiddo going on an airplane ride any time soon, they need a pair of headphones that actually fit them. The ear buds they hand out on the plane? Generally too large for little ears, and too uncomfortable. We got these for our kids before we left the States and we're been very happy with them, especially since they can be linked together so they can listen to the same show on the iPad.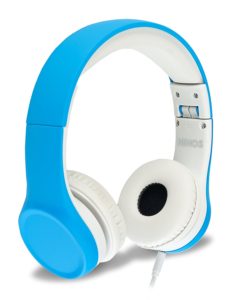 Nenos kids' headphones are available on Amazon for $15.99 right now.
13. Kids' camera. Just recently my kids have started asking to take pictures when I do, so this year we are buying them small cameras of their own so they'll leave my expensive one alone! I think they'll be pumped.
I have my eye on this highly-rated VTech camera one for Fiona, which is available here for $29.88. 
14. Backpacks. Seems about I got around to suggesting backpacks, eh? We personally like Pottery Barn backpacks; Owen was gifted one for his third birthday, and I loved it so much that I bought Fiona one of her own for her second. So far, they've held up well both as school bags and for being dragged all over Europe.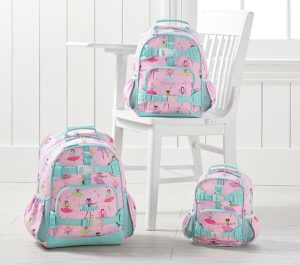 15. Plus Plus. We were gifted these small plastic building blocks ourselves last year, and we love them for traveling! They are extremely lightweight and very versatile, and Owen and Fiona both like building stuff with them. Plus, since all the pieces are the same there's no need to freak out if one gets left somewhere … or all over the place. We highly recommend these for planes and restaurants!
Plus Plus are available in a whole bunch of different size packages on Amazon! The set shown here is 100 pieces for $9.97.
Happy shopping!