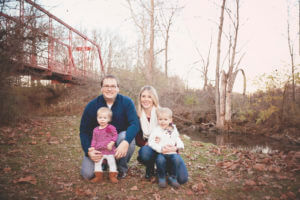 Welcome to Babies With Backpacks! My name is Kasey. I am a former newspaper reporter, current freelance writer, lover of all things Harry Potter and British history, wife to the greatest guy I've ever met, Chris, and mom to the two most awesome kids in the world, Owen and Fiona. We currently live in Indiana and are busy soaking up everything Hoosier while we can, because …
We're moving to Sicily!
I have long been passionate about travel, and have been lucky enough to visit five continents so far. In 2010, I married an amazing guy who shares my love of travel. Now, my husband has a job opportunity that will take us to Sicily for the next three to five years, and we plan to make the most of every minute. The two of us can't wait to show our children more of the world!
Here, you'll find the chronicles of our adventures (and misadventures) as we assimilate to the Sicilian culture, as well as tips, tricks and hints for your own travels with children as we figure things out. Please feel free to shoot me an e-mail at kasey@babieswithbackpacks.com — I'd love to hear from you!